Breaking News from D23, the Disneyland Paris Hotel will reopen in 2024, with a brand new royal theme. We cant wait to see the transformation within the hotel and we will keep you updated with the news as it is released. Whilst we wait for the hotel to reopen, why not check out the current Disneyland Paris Hotel Savings here!
Disneyland Paris Hotel & Ticket Price Estimator
While we wait for the Disneyland Paris Hotel to reopen, why not compare prices and book a stay in one of the other Disneyland Paris hotels?
Plan your stay with the Disneyland Paris price estimate calendar. Easily compare different dates and hotels to create your perfect trip to the heart of the Magic! View the Disneyland Paris Price Estimator here.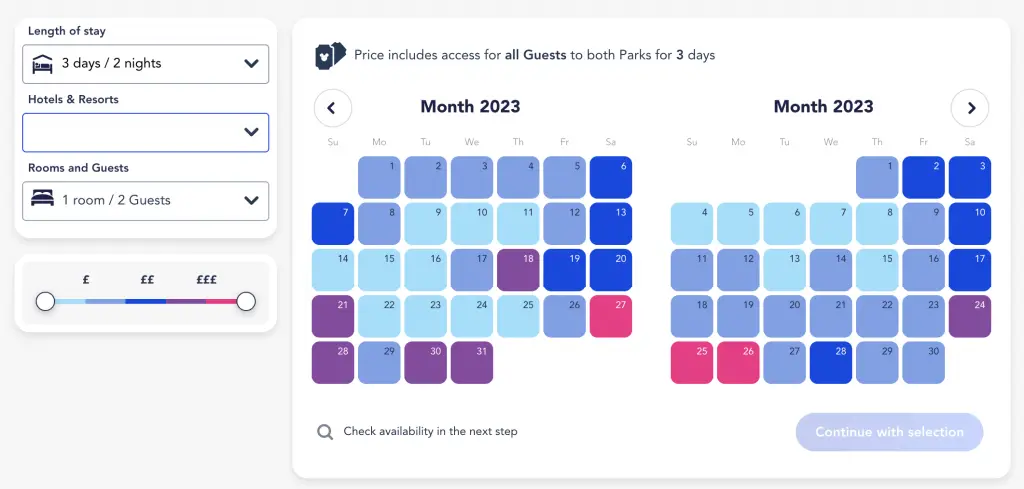 Disneyland Paris Hotel Reopens 2024
One of the most popular questions we are asked is "When will the Disneyland Paris Hotel reopen", and we now know the answer. The Disneyland Paris Hotel will reopen in 2024.
I know we have all hoped it would reopen in 2023, but in just over a year, we will once again be able to stay at the most magical hotel in the world, and we really think the wait is going to be worth it! As the hotel receives royal reimagining, we will see rooms inspired by our favourite Disney Queens and Princesses including Tangled, Beauty and the Beast, Cinderella, Frozen and more!
In the D23 announcement, we also get a sneak peek at the concept art for the Frozen-inspired rooms coming to the Disneyland Paris Hotel.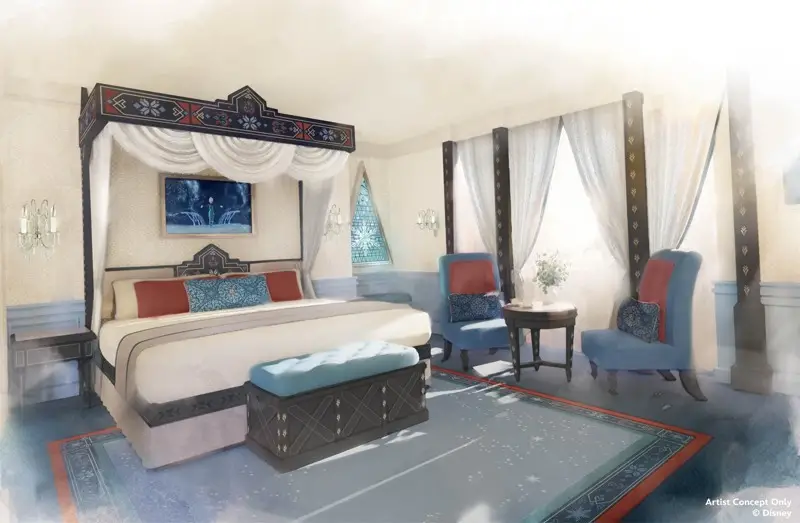 Disneyland Paris Official Statement
Outside of the parks, Frozen is also playing an important role in the reimagining of the Disneyland Hotel. This iconic 5-star Hotel will reopen in 2024 as the ultimate Disney royal address in Europe after a complete transformation with its new royal theme, featuring themed rooms and suites inspired by Disney classics such as Tangled, Beauty & the Beast, Cinderella as well as Frozen as shown in the new concept from one of the hotel's new themed suites.
New Disneyland Paris Savings
Take advantage of the current Disneyland Paris savings and book with peace of mind with Disneyland Paris. As well as saving money on your Hotel bookings, you also benefit from the Disneyland Paris Price Promise, monthly payment options, no booking fees and the most flexible booking conditions ever!