Explore the range of Disneyland Paris Park Tickets and Annual Passes to choose the right one for you! As ticket sales are currently unavailable on the gate (besides special rates tickets, such as disability tickets), you must now purchase your Disneyland Paris Park tickets online.
What's included in a Disneyland Paris Park Ticket
We always advise to buy your park tickets direct from Disneyland Paris as they offer the best flexibility and protection for your purchase. For example, dated tickets can be cancelled or modified up to 3 days before arrival, whilst undated tickets are valid for a whole year.
Access to all the magic
Access all our attractions, shows, Selfie Spots with Disney Characters, and much more!
1 or 2 Parks
Disneyland Park, Walt Disney Studios Park…or both! Enjoy the magic for 1 or several days!
Types of Standard Day Tickets at Disneyland Paris
At Disneyland Paris guests have the option to purchase a Single or Multi-Day ticket ranging from 1 day to 4 days. Multi-Day ticket must be used on consecutive days. During the process of buying your park tickets via Disneyland Paris you multiple options.
Dated Tickets
Dated tickets are where you purchase your tickets for specific dates. Booking dated tickets saves you money in compared to un-dated tickets. When you purchased dated-tickets, you choose the date you wish to visit and these tickets also confirm your advanced registration for the park.
To help, you can use the Disneyland Paris estimate and availability calendar to find the best price for you!
Check Availability and Buy Disneyland Paris Dated Ticket
If your plans change and you can't make your pre-booked dates, you can cancel your tickets up to 3 days before your arrival for a refund and without any additional fees.
Un-Dated Tickets
Undated tickets are a great gift idea as they're valid for 1 year. With these tickets, you have the flexibility to use them on any day after your purchase, you cannot use them on the same day as your purchase. With this ticket type you must book your advanced registration separately, and in advance, of your visit. Please note, that these tickets are non-refundable.
Check Availability and Buy Disneyland Paris Un-Dated Ticket
Visit 1 or 2 parks at Disneyland Paris!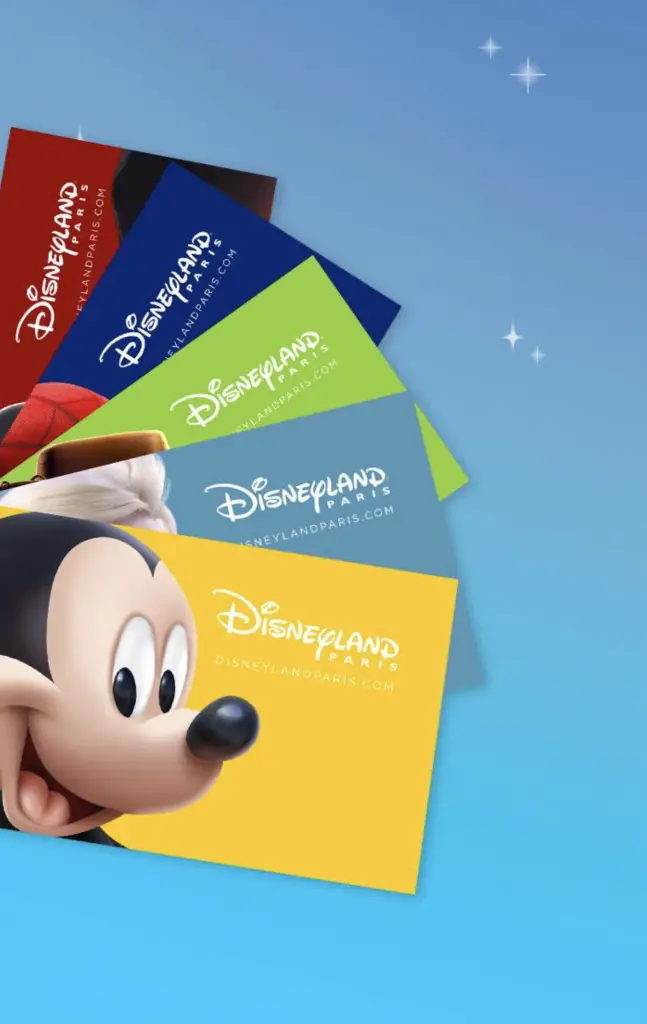 Disneyland Paris is split into two parks Disneyland Park and the Walt Disney Studios Park.
Disneyland Park is the 'main park' at Disneyland Paris, and this is often referred to as "Disneyland Paris" or "the castle park".

This park is the home to Sleeping Beauty Castle along with the main Disney lands of Main Street USA, Fantasyland, Frontierland, Discoveryland and Adventureland.

Walt Disney Studios park is the second park at Disneyland Paris and is the home to the Avengers Campus, Land of Pixar, and some of the best live shows and entertainment at Disneyland Paris.

This park is currently going through a massive expansion to introduce the Frozen land of Arendelle and the rumoured land of the Lion King.
1-Park Ticket
The 1 park ticket option means you can only visit one park on the day and you can choose either the Disneyland Park or Walt Disney Studios Park. The single park ticket is cheaper than the 2-park ticket, and are great for guests who plan to stay within one park all day. You can still leave and re-enter this park at any times during the day.
2-Park Ticket
This ticket option allows you to park hop between the two parks at Disneyland Paris. This is the most common ticket option purchased by guests visiting Disneyland Paris for a number of reasons including…
The parks are located close together. Unlike the parks in Walt Disney World, Disneyland Paris is very similar to Disneyland where both parks are joined together by a walkway. Guests can move between parks within a few minutes.
Walt Disney Studios is a relatively small park and closes earlier than Disneyland and may not currently warrant a full day park ticket.
Guests want to see as many shows as possible, and the best way to do this is by visiting both parks.
How to buy a Disneyland Paris Ticket
Buying your Disneyland Paris park ticket online is really easy and can be completed within a few clicks…
Choose your park ticket, either single or multi-date ticket
Complete the checkout process.
Staying at a Disney hotel?
If you have your purchased a Hotel & Ticket package direct with Disneyland Paris you will get the 2-Park ticket. These will be incorporated into your MagicPass (hotel room key) and will also include the additional benefit of Extra Magic Time to allow you to enter the park 1 hour before guests with standard tickets.
This is different to booking a hotel via a third party, such as lastminute.com or booking.com, who will offer Disney hotels on their website, but park tickets are usually not included!
Disneyland Paris Annual Passes, the all new Disneyland Pass
If you plan to visit Disneyland Paris for more than 2-3 days in a 365 period you can save money by buying a Disneyland Paris Annual Pass. Comparing the cost and benefits of the three Disneyland Paris Annual Pass levels, we find that the Silver is best suited for most guests. Whilst the Gold is best for guests wanting to visit on Halloween and Christmas week.
We have two helpful guides on Disneyland Paris Annual Pass:
The Disneyland Pass, Disneyland Paris Annual Pass Details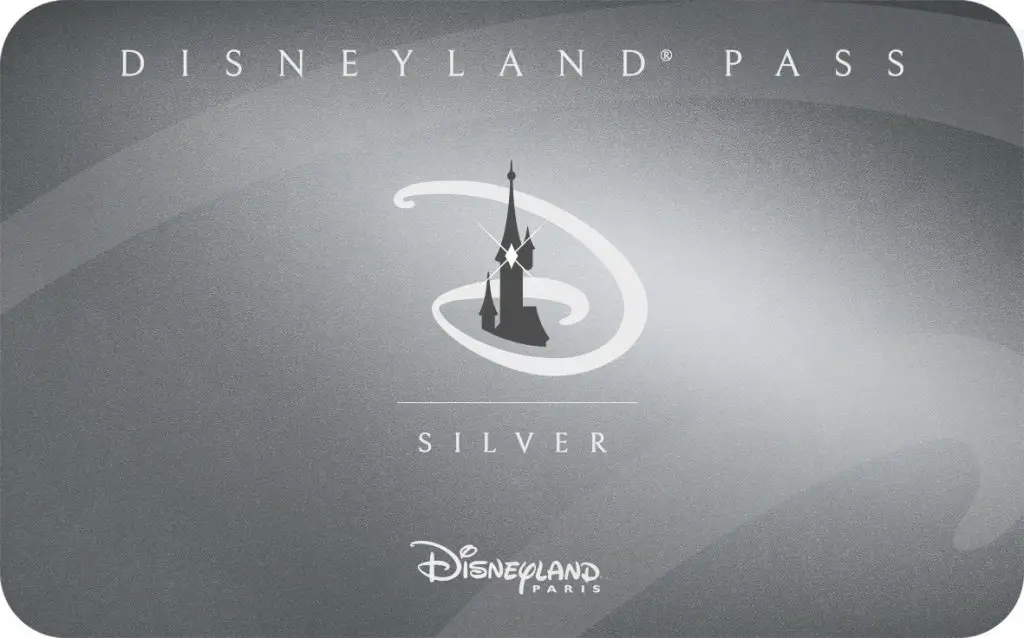 Disneyland Pass Silver €499
300 days a year
Free parking
10% shop discounts
10% restaurant discount
10% PhotoPass discount