Welcome to the ultimate guide for savvy travelers seeking the perfect Disneyland Paris experience. At the heart of every memorable visit is the convenience of stress-free logistics, and after our popular article discussing which hotels offer a free shuttle service to the park, we have created a new guide on finding hotels that offer complimentary car parking at Disneyland Paris.
In this article, we'll unveil the top Hotels at Disneyland Paris that not only provide a magical stay but also let you park your car for free, allowing you to focus on making enchanting memories in the most enchanting place on Earth.
The secret to unlocking free car parking at Disneyland Paris is simple, you need to book your stay direct with Disneyland Paris, this includes a stay at a Disney Hotel or Partner Hotel.
Which hotels get Free Parking at Disneyland Paris?
Any guesting staying in a Disney Hotel or a Partner Hotel (booked direct through Disneyland Paris) will be able to park their vehicle at the hotel and at the carparks at Disneyland Parks. This includes the following hotels…
Disneyland Paris Hotels
Partner Hotels
Please remember, you only get free car parking when you direct direct with Disneyland Paris.
Did You Know? Disneyland Paris offer Hotel & Ticket discounts all year round! Book in advance and lock in the best Disney Hotel deals. Click here to check the latest discounts and promotions.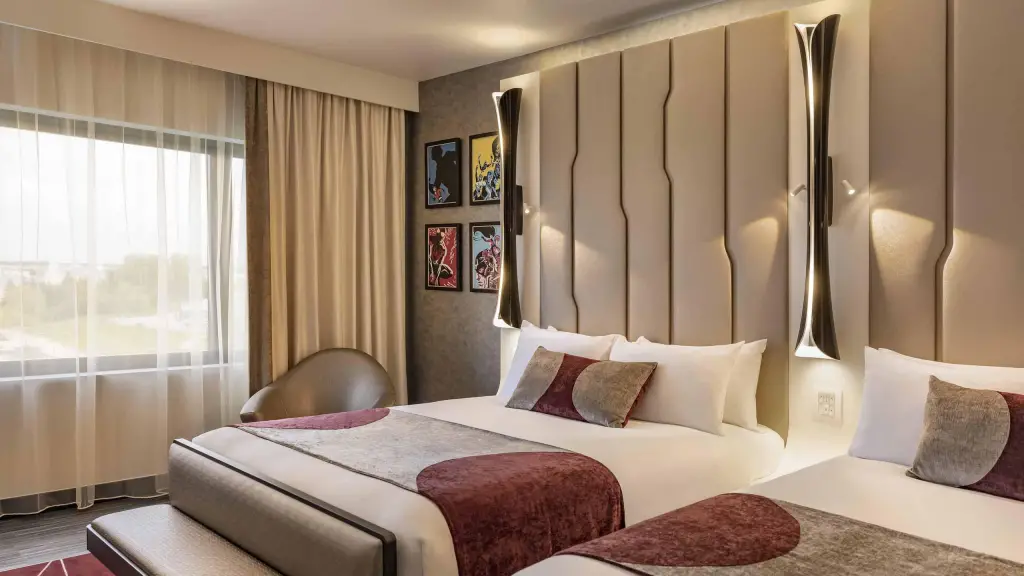 Disneyland Paris Car Parking Fees
Disneyland Paris Car Park Cost
Cars (including cars with bicycle or ski box on top) under 2m high: €30 
Vehicles over 2m high and with more than 9 seats: €40
Campervans: €40 
Motorbikes: €25 
Disney Hotel Guests
Parking is free for Disney Hotel Guests with the MagicPass provided by the Hotel.
Partner Hotel Guests
If you book your stay with us, parking fees are offered
If you do not book your stay with us, parking fees are 30€ (except for Explorers Fabulous Hotels Group guests)
Annual Pass Holders and Disneyland Pass Holders
The Disney Car Park is free for light-duty vehicles and motorcycles until Disneyland Park closes during your Annual Pass or Disneyland Pass validity period (for Magic Flex, Magic Plus, Infinity passholders and Disneyland Pass Holders Bronze, Silver and Gold). Please note that free parking is not included with Discovery Passes but may be added for an additional fee.
There is a €15 supplemental fee for campervans per day. It is strictly forbidden to park your vehicle in the dedicated parking area for buses. Please note, there is no free parking during special events (except for events exclusively for Annual Passholders and Disneyland Pass holders). Access to the Disney Car Park is strictly for personal use.
---
Plan your stay with the Disneyland Paris price estimate calendar
FAQ: Which Hotels include free parking at Disneyland Paris?