Step into the enchanting world of Disney by checking in at a Disney Hotel and unlocking a daily dose of extra magic throughout your stay! Picture this: exclusive access to wondrous parts of the Disney Parks, long before the crowds arrive, where you can rendezvous with beloved characters, strike your most whimsical poses by Sleeping Beauty Castle, or experience thrilling attractions before the official opening of parks at Disneyland Paris! All this is possible with Extra Magic Time!
The secret to unveiling these spellbinding experiences? It's simple, you need to stay at a Disney Hotel or have a Gold Disneyland Pass (Annual Pass)! That's it, no secret handshakes or panic to get reservations, its the perfect benefit of staying in a Disney Hotel at Disneyland Paris.
Which hotels get extra magic time at Disneyland Paris?
Any guesting staying in a Disney Hotels get access to Extra Magic Time. Therefore, guests staying in the following hotels get access to this exclusive benefit
Did You Know? Disneyland Paris offer Hotel & Ticket discounts all year round! Book in advance and lock in the best Disney Hotel deals. Click here to check the latest discounts and promotions.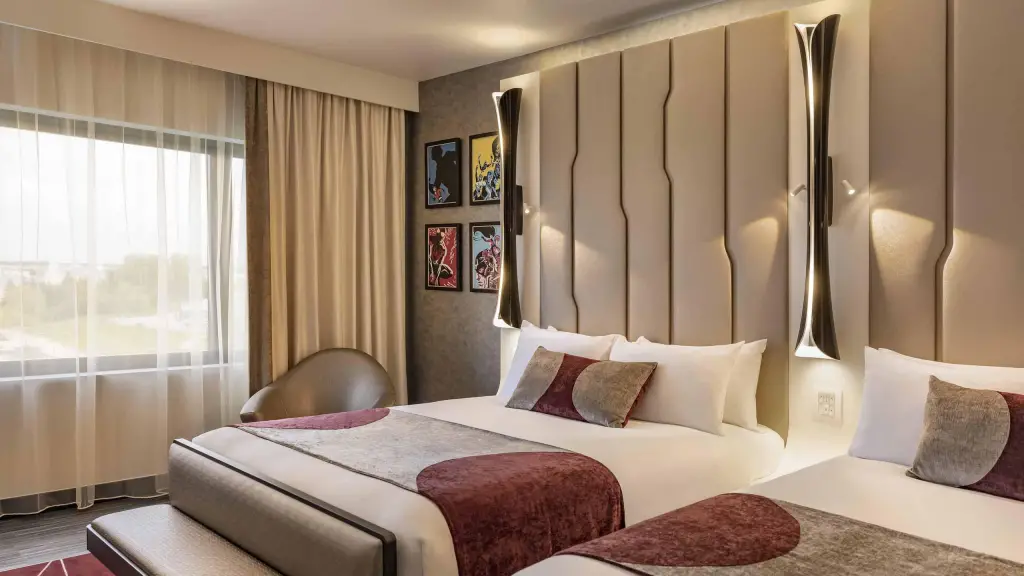 When is Extra Magic Time?
Just like the Disney resorts in America, Disneyland Paris offers a delightful perk known as Extra Magic Time (or Extra Magic Hour), which grants guests staying in a Disney hotels a precious 60 minutes to enter and enjoy the parks before anyone else.
Generally the Parks open at 9:30am, with Extra Magic Time being scheduled for the 60 minutes before the park opens, which is usually 8:30am to 9:30am. However, this time can differ and can start as early as 8:00am. We keep a track of the opening hours at Disneyland Paris, to ensure you can check and plan your day in advance of your trip.
Is it Extra Magic Hour or Extra Magic Time at Disneyland Paris
Our general guideline is to adopt the terminology used by Disneyland Paris. However, in this instance, Disney's terminology isn't entirely consistent. While 'Extra Magic Time' is more commonly used in Disney sources, 'Extra Magic Hour' is more commonly used among fans. So, in the spirit of inclusivity and because both terms refer to the same enchanting bonus hour, I'll be using 'Extra Magic Time' in this posts acknowledging that 'Extra Magic Hour' is an equally magical synonym.
---
Which Disneyland Hotel is closest to the park?
Now you know which hotels get Extra Magic Time, you may also want to know which hotel is closest to the park. There's 7 Disney hotels at Disneyland Paris and unlike other Disney parks around the world, such as Walt Disney World, most of the hotels are within a 5-20 minute walking distance to the park depending on your walking pace.
We have explored this further on our "Which Disneyland Hotel is closest to the park?" guide.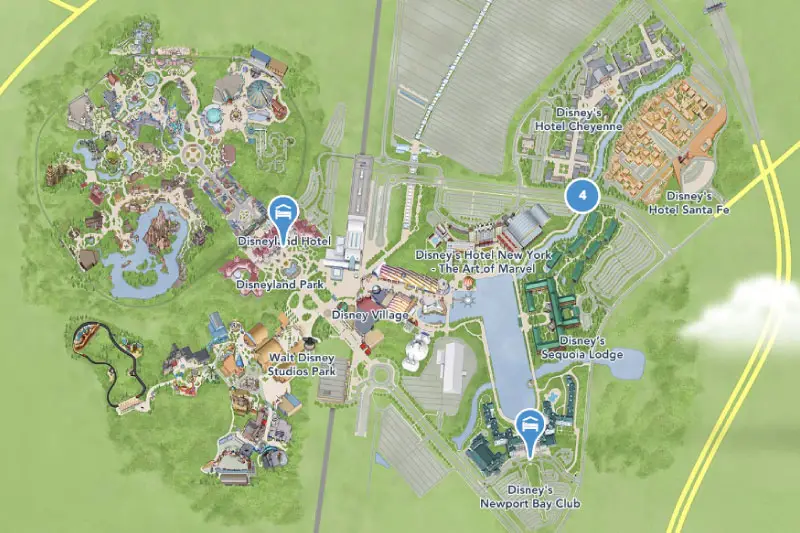 ---
Plan your stay with the Disneyland Paris price estimate calendar
FAQ: Which Hotels get Extra Magic Time (EMT) at Disneyland Paris?