All Hail Queens and Kings of all ages! Disneyland Hotel crowns its youngest guests as queens and kings during their royal stay, offering them their own regal journey, from a dedicated arrival experience to many special offerings when the hotel reopens on the 25th January 2024.
Welcome to a realm of enchantment and wonder at the Disneyland Hotel! In this article, we're delighted to whisk you away on a magical journey filled with unforgettable royal experiences designed especially for children. At the heart of Disneyland Paris, the hotel is not just a place to stay but a portal to a world of imagination and adventure.
From the moment you step through our grand entrance, your little ones will be greeted with the kind of royal treatment that dreams are made of. Join us as we explore the enchanting array of experiences tailored to make every child feel like royalty during their stay.
The Royal Kids Club
Interactive and augmented reality experiences in a Magical Library
Disney Royal Encounter with Disney Princesses
Free nursery service for children aged four up to and including eleven
All guests are welcome to experience My Royal Dream.
In the grandeur of the Royal Kids Club, where dreams are woven into reality, young hearts can step into the enchanting world of their beloved Disney royals. This regal haven is fashioned as an enchanting library, where our devoted Cast Members extend the warmest of welcomes to our little princes and princesses, inviting them to partake in thrilling, interactive, and augmented reality adventures beyond their wildest imaginings.
Disneyland Hotel will provide a free nursery service for children aged four up to and including eleven supervised by certified Cast Members (BAFA certificate holders) for parents' peace of mind for up to two hours.
Disney Royal Encounter
Young guests and their families will also be able to book a Disney Royal Encounter to pose alongside a Disney Princess such as Snow White, Jasmine or Ariel, immortalizing unforgettable magical memories in an intimate, elegant setting. This experience is exclusive to guests staying at the Disneyland Hotel with pre booking required, very similar to guests at Hotel New York – Art of Marvel and their Marvel Hero meet and greet.
My Royal Dream: Personalized Royal Styling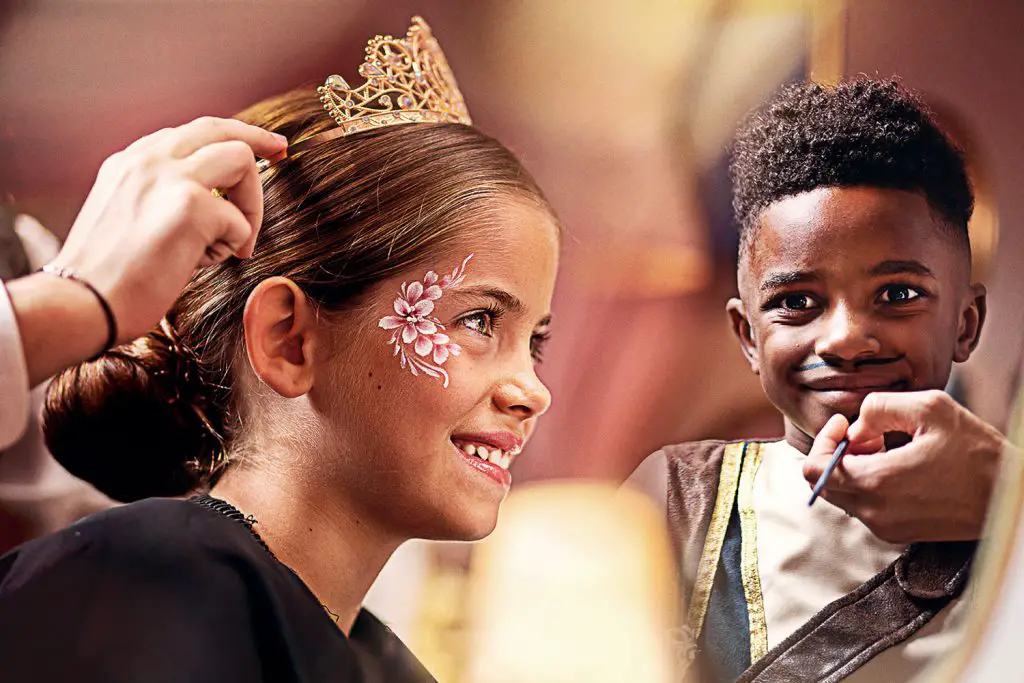 Transform young girls and boys into elegant princesses or shining princes
Costumes available for those aged 3 to 14.
Private Professional portrait session
In the realm of "My Royal Dream," where dreams find their wings, our seasoned Cast Members don the roles of personal fairy godmothers and godfathers. With a wave of their expert hands, they work their enchanting magic, turning even the youngest of dreamers into resplendent princesses and gallant princes. Through the artistry of makeup, hair, nails, and the finest costumes and accessories, every child's royal transformation is a spectacle to behold, igniting their imaginations and making dreams come true in the most magical of ways.
Within these enchanted paid services, a selection of wondrous packages awaits both young and old, promising a journey into the heart of Disney magic. As for our splendid costumes, they shall grace the shoulders of those between the tender ages of three and fourteen, ensuring that our little princes and princesses are bedecked in the finest regalia.
Yet, dear dreamer, the pampering doesn't conclude there. This magnificent experience reaches its crescendo with a professional portrait session, capturing the essence of your transformed royalty. A high-quality photo print, elegantly framed, shall serve as a timeless memento, preserving the magic of this moment for generations to come. Truly, a souvenir that shall remain etched in the annals of your royal adventures.
Anyone is welcome to experience My Royal Dream; whether you're a park ticket holder for the day, staying in another Disney hotel or partner hotel or whether you'd simply like to get a royal makeover. For guests who are not staying at the Disneyland Hotel, an online reservation and valid ID will be necessary and requested upon arrival at the hotel. You'll be able to book this experience on the Disneyland Paris app from December.
Food & Beverage for Young Palates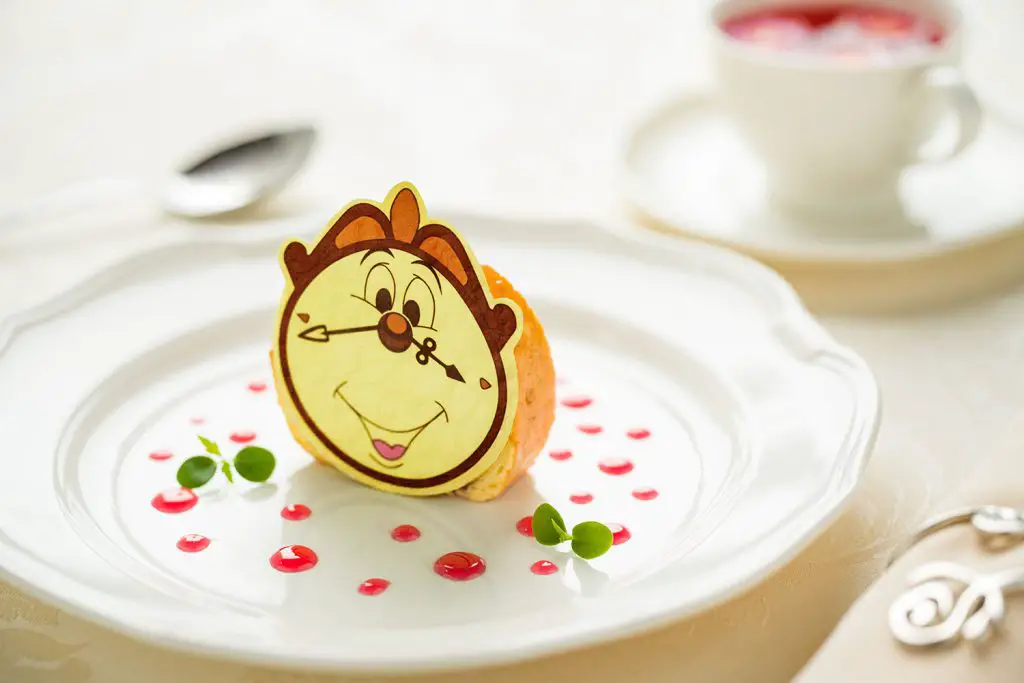 At Disneyland Hotel, we have crafted an enchanting dining experience that's fit for our young royalty. Within the hallowed halls of the Royal Banquet and La Table de Lumière restaurants, a delectable adventure awaits. Here, our curated menus present a feast of restyled French traditional delicacies, each inspired by beloved Disney characters. Savor the whimsy with dishes like the beef and carrots Parmentier or the exquisite POD (Protected Designation of Origin) Comté cheese puff pastry, each crafted to delight the senses and transport young hearts to a world of culinary magic.
But the enchantment doesn't end with the cuisine. At the Fleur de Lys Bar, our expert mixologists craft wondrous mocktails, ensuring that our young guests can indulge in the delights of the kingdom. Choose from a wide array of juices, soft drinks, and delectable snacks, as you unwind in regal style, making every moment a memory to treasure in the heart of Disney's kingdom.
Tailored Spa and Wellness Time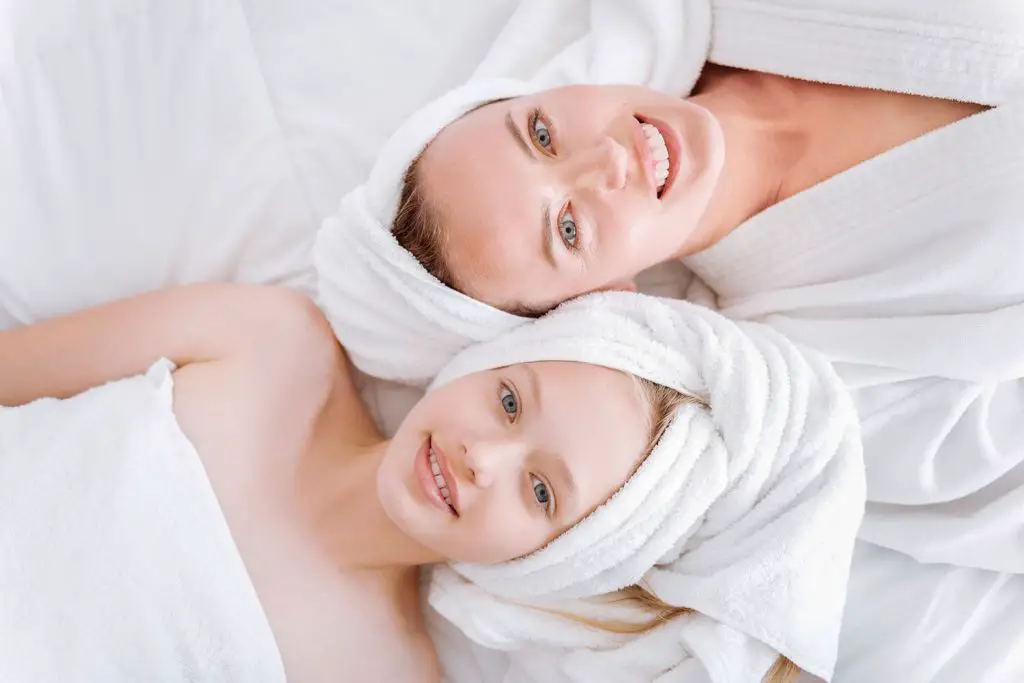 In the enchanting world of Disneyland Hotel, we believe that relaxation knows no age. Our Disneyland Hotel Spa by Clarins beckons to both young and old, offering a haven where all can bask in rejuvenation. Young guests are invited to unwind alongside their cherished companions, indulging in the splendors of our kid-friendly oasis.
Splash about in the sparkling waters of our specially designed pool or the gentle embrace of the paddling pool, where laughter and joy know no bounds. For our young spa aficionados, we've prepared a delightful surprise – real spa treatments infused with kid-friendly products from the enchanting Nougatine Paris line. Here, the magic of relaxation dances hand in hand with youthful delight, ensuring that every member of the family experiences the true essence of Disney pampering.
---
Plan your stay with the Disneyland Paris price estimate calendar