The Enchanted Christmas season begins today (November 12th, 2022) with the festivities taking place within Disneyland Paris until the 8th January! Bring your loved ones together and experience the Disney Enchanted Christmas season, and as it's the 30th Anniversary, there are even more reasons to celebrate!
This years guests will be able to experience dazzling holiday entertainment, decorations, and seasonal food, and our guide makes sure you experience everything Disneyland Paris has to offer this festive season!
Mickeys Dazzling Christmas Parade
Whoop and wave for the return of Mickey's Dazzling Christmas Parade! Disneyland Paris merriest festive parade is a fan favourite with multiple show stops, tree lighting sequence and an amazing night time version.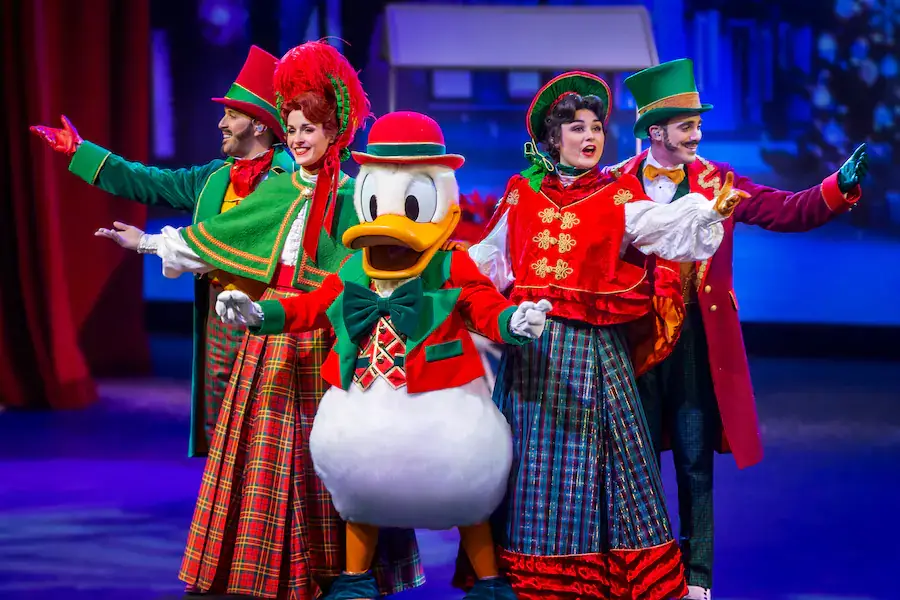 Let's Sing Christmas
Feel the magic of Christmas all around you as you get the chance to sing along with to the most joyful Christmas songs with your favourite Disney characters, including Mickey, Minnie, Donald, Daisy and Goofy , along with groups from the Disney Performing Arts OnStage program.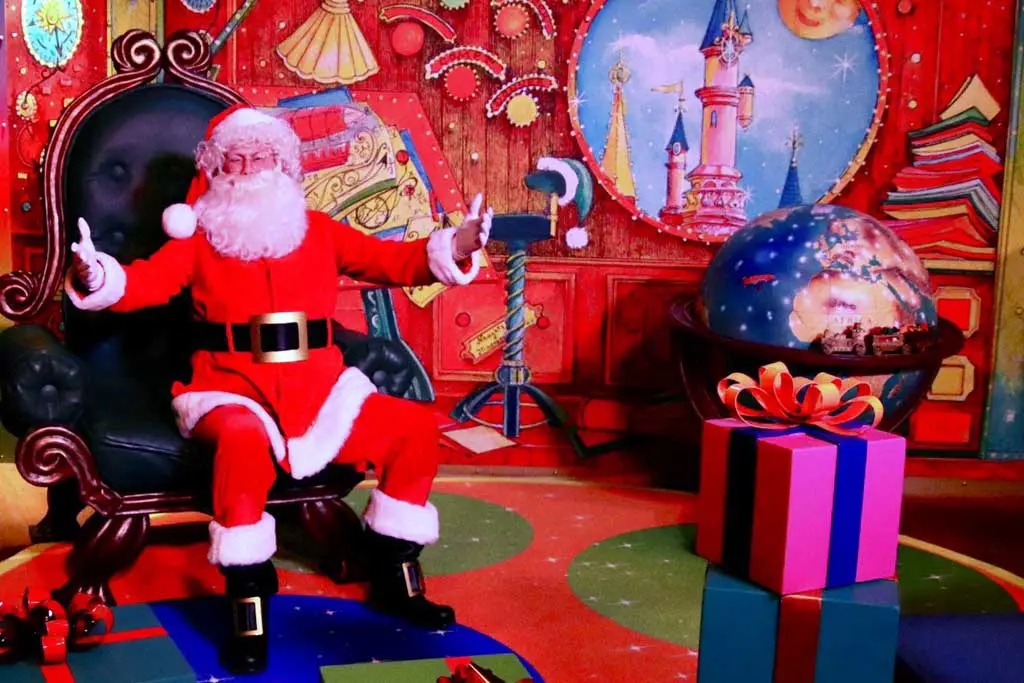 Share Christmas wishes with Disney Characters…and Santa!
Feel the magic of Christmas come to life like nowhere else as you all come together and meet Disney Characters – and even Santa! This year you will be able to see many Disney characters wearing festive outfits including Mickey Mouse, Minnie Mouse, Goofy, Stitch, Chip and Dale and many more!
See our Disneyland Paris Christmas Character Guide for full details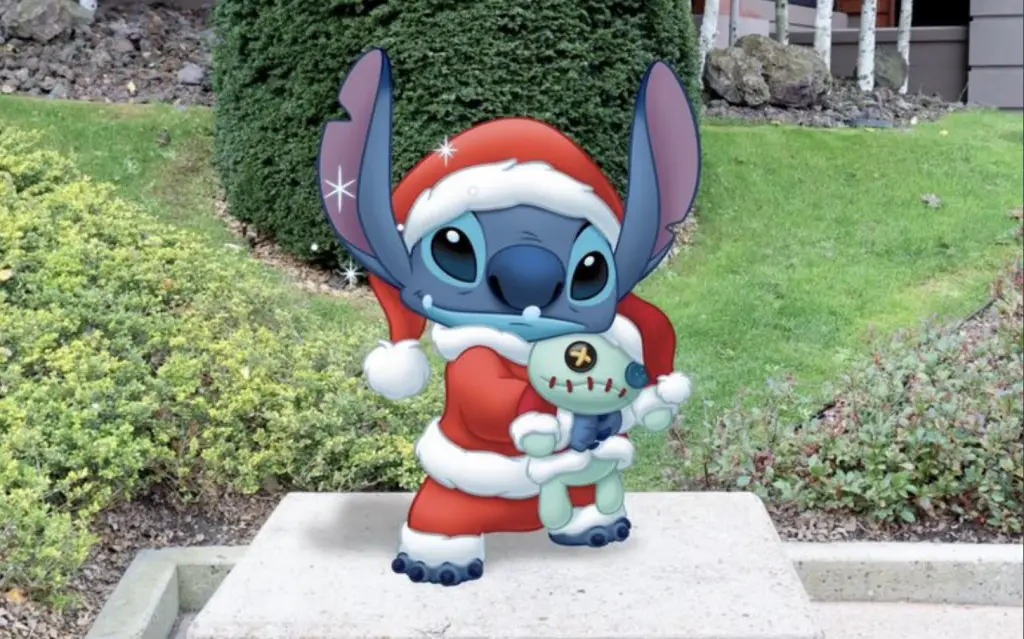 Disneyland Paris Christmas Magic Shots
This year Disneyland Paris will have a number of Disney photographers located around the park providing the popular Magic Shot. This year we have seen two festive Magic shots available including Olaf dressed as a Christmas Tree and Santa Stitch.
Santa Stitch Magic shot can be located just behind the Star Wars: Hyperspace Mountain attraction
Olaf Magic Shot can be located by the entrance to Frontierland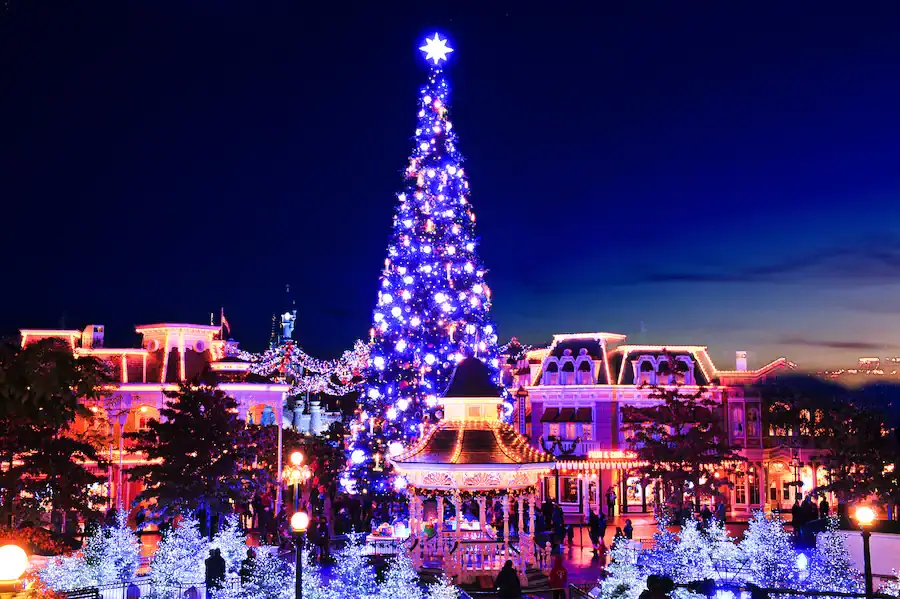 Magical Christmas Tree Lighting
At dusk, gaze in awe as our giant Christmas tree illuminates Town Square…and your eyes.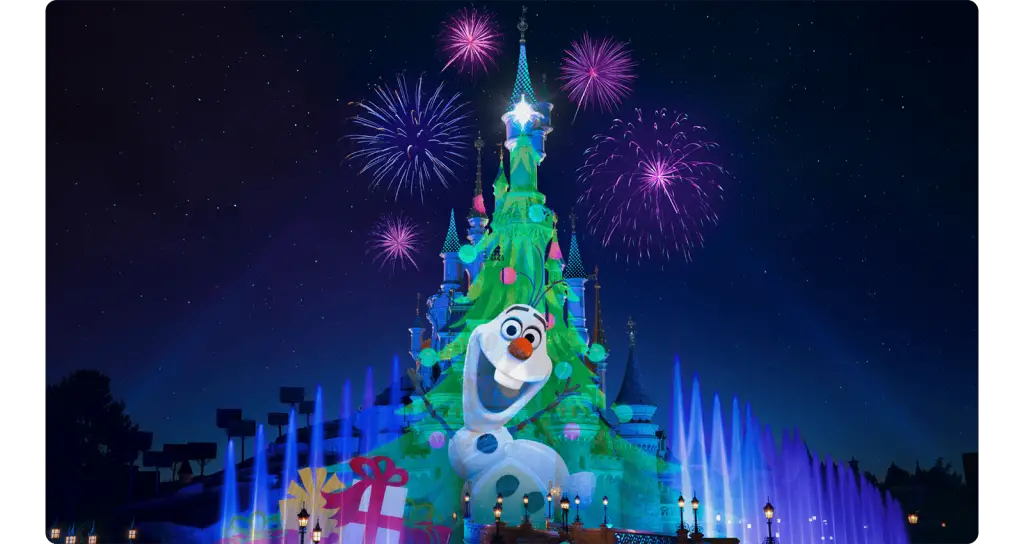 Disney Dreams! of Christmas returns
The 30th Anniversary is the gift that keeps on giving, with the eagerly anticipated return of the much-adored night-time spectacular Disney Dreams! of Christmas.
Disney Dreams of Christmas features fireworks, dancing fountains, projections and brand new LED technology on Sleeping Beauty Castle, all set to a seasonal soundtrack.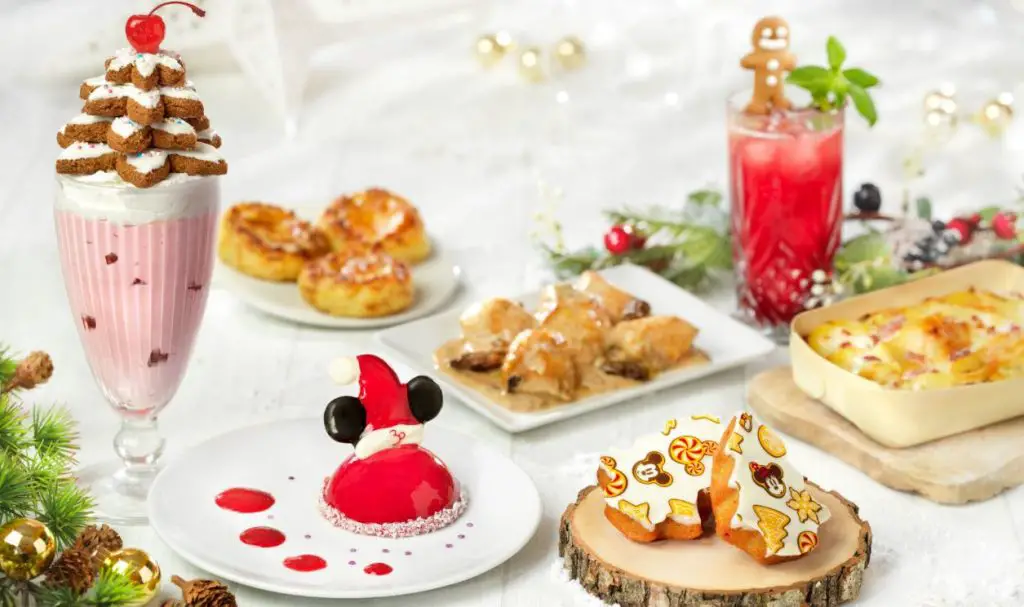 Disneyland Paris Christmas Food
With the festive season just starting, we can now share the Christmas menus, treats, snacks and cocktails coming to Disneyland Paris this year. From November, guests will be able to enjoy these Christmas Disney Treats from select locations within Disneyland Park, Walt Disney Studios, Disney Village, and Disney Hotels.
See our complete Disneyland Paris Christmas food guide here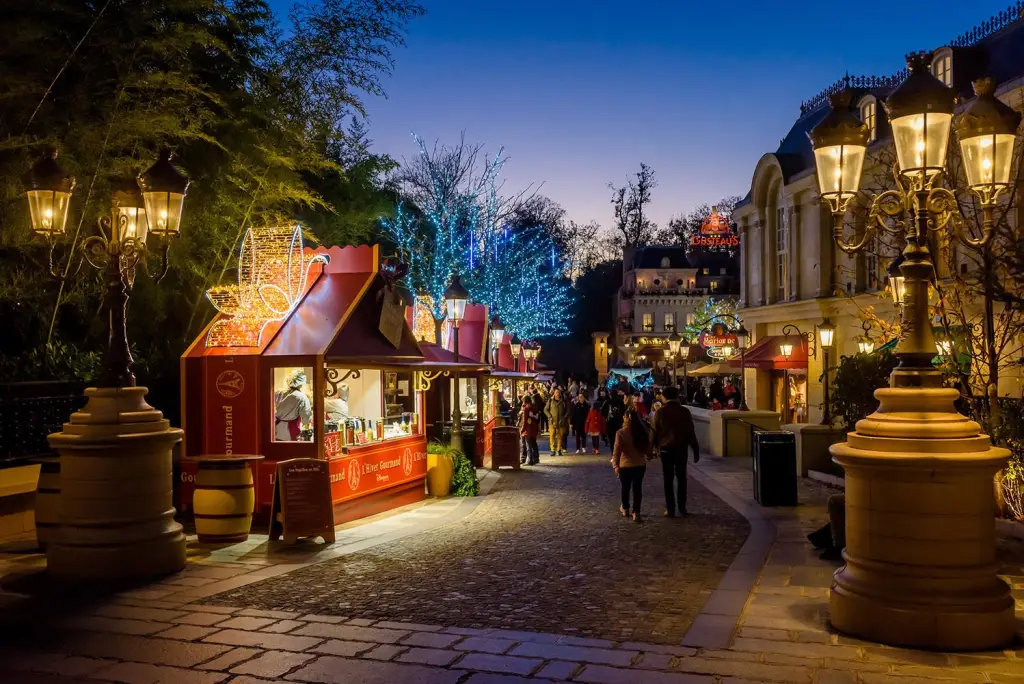 Disneyland Paris Christmas Food Market: L'Hiver Gourmand
This holiday season, L'Hiver Gourmand will return to Walt Disney Studios Park. The delicious winter market consists of stylish chalets that serve guests a wide selection of holiday food and drinks such as gingerbread, crepes, hot chocolate, and many other delicious treats.
Disneyland Paris Hotel & Ticket Price Estimator
If you want to be in the most magical place on Earth at the most magical time of the year, why not compare prices and book a stay in one of the other Disneyland Paris hotels?
Plan your stay with the Disneyland Paris price estimate calendar. Easily compare different dates and hotels to create your perfect trip to the heart of the Magic! View the Disneyland Paris Price Estimator here.