Last month we shared the news on the proposed expansion plans coming to the Walt Disney Studios, including a new Tangled theme attraction, new guest flow routes and decor. New concept art has now been released at D23 showing the new access paths, the Toy Story Garden and new statues of Woody and Jessie!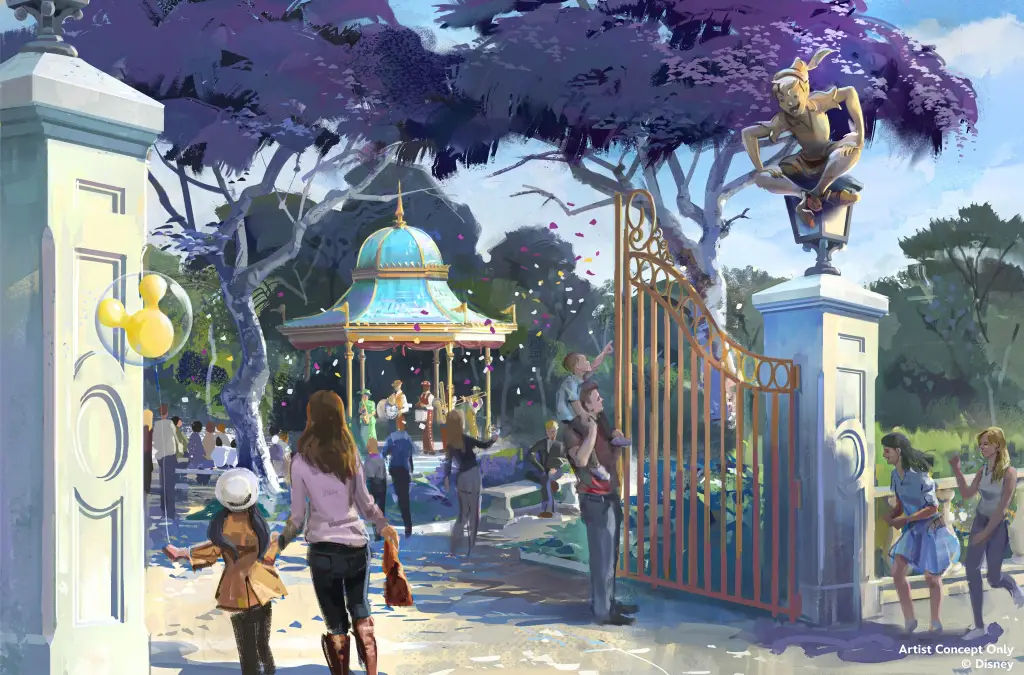 Disneyland Paris Official Statement
And with its larger-than-life characters and playful landscaping, the Toy Story Garden will transport guests in the world of Woody and Jessie and their pals, while offering a new way to join the fun of Toy Story Playland nearby. Guests will also enjoy strolling through an elegant English Garden inspired by beloved characters.