It has been a very busy news day for Disney as they've announced some major dates for guests attending Disneyland Paris including the official return dates for Disney Illuminations and complete Parades!
13 November – Disneyland Paris Parades Return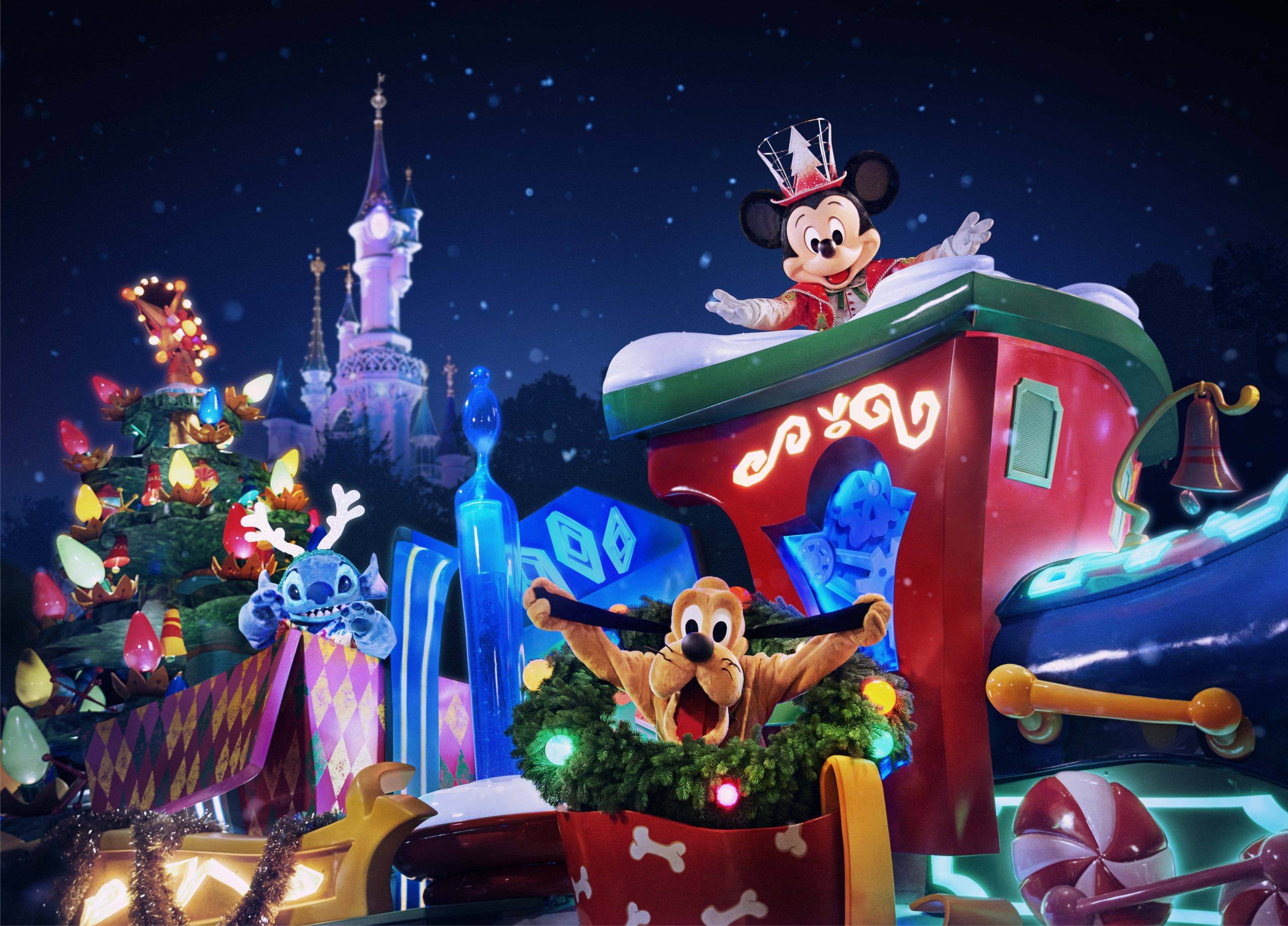 Write this date in your diary, the 13th of November Parades will return to Disneyland Paris. Not only do we get the return of Parades, but we get a brand new parade with the "Mickey's Dazzling Christmas Parade!" which will have a nighttime surprise with hundreds of thousands of lights that illuminate these floats and telling a brand new story.
read more about it here.
21 December – Disney Illuminations Return to Disneyland Paris
Nighttime spectacular Disney Illuminations will return to Disneyland Paris on the 21st of December.
Read more about it here.
From Today – Physical Distantacing no longer required.
From today physical distancing will no longer be required at Disneyland Paris. We've already seen Cast Members begin to remove the markers from Main Street and attraction queue lines. Please be aware although distancing is no longer a requirement, Disneyland Paris hasn't updated their mask policy, health pass, or brought back traditional character interactions.
20 October – Buffet Restaurants will reopen fully
From the 20th of October Buffet restaurants will revert back to self-serve all you can eat. This means these restaurants will no longer be offering table service for guests.
23 October – More Halloween Cavalcades & Lion King Show Reopens
From the 23rd of October, guests will be able to see even more Halloween cavalcades and will also be able to experience the fan favourite show The Lion King: Rhythms of the Pride Lands.
2, 4, and 9 November – Mickeys Magical Fireworks Returns
The new Bonfire firework show will return to Disneyland Paris this year, however, for the first time, it will be held inside the Park. This does mean guests will need to have a Park ticket and hold an advanced registration.
13th November – Snow returns to Main Street
As part of the festive decorations at Disneyland Paris, Guests will be once again welcomed by a majestic tree glittering with a thousand lights on Main Street, U.S.A., leading them to Sleeping Beauty Castle. The snowflake on the cake? It will snow more than 12 times a day on Main Street, U.S.A.!
10 Jan 2022 – Stars on Parade Return
After the Christmas parade ends, Disneyland Paris will be bringing back Stars on Parade