Over the past 3 days Disneyland Paris has being confirming the artists performing at this years Disneyland Paris Pride Party via there socials channels, however, they have also been secretly revealing some exclusive products which will get Disney fans excited!
Disneyland Paris Pride 2023
Disneyland Paris Pride will return on June 17, 2023, from 8 p.m to 2 a.m, and immerse guests in a festive and colorful atmosphere with exciting entertainment moments, a unique live concert in the heart of Walt Disney Studios® Park with talented artists, and access to select attractions.
Please note: Tickets for the Disneyland® Paris Pride party are sold separately.
Access to the Disneyland® Paris Pride party is not included with regular Disney® Park Tickets or Disney® Hotel + Park Ticket packages.
Click here to check ticket prices
Disneyland Paris PRIDE: 4 confirmed artists!
This year, guests will get down on the dance floor thanks to an incredible pop line up! Today, we're thrilled to reveal the artists of this exclusive lineup, Jenifer, Calum Scott, :
Jenifer, the very first winner of French series "Star Academy" is known for her heartfelt honesty and participation in social causes. Her unique sound and style is not to be missed! Guests will be able to sing with her under the starry sky of Disneyland Paris on "Au Soleil", "Donne-moi le temps" or "Et si on sortait ce soir" the hymn to tolerance, from her latest album.
Calum Scott is known for the critically acclaimed release of his albums Bridges in 2022 and 2018 debut, Only Human which landed at No.1 in over 20 countries around the world. It includes "You Are The Reason" and the BRIT Award nominated, "Dancing On My Own" along with one of the most streamed songs of 2022, "Where Are You Know" with Lost Frequencies and his latest track, "Whistle" with Jax Jones.
Christophe Willem, the "Tortoise" will be coming out of his shell to celebrate with you in all the colors of love! Quickly endearing himself to music fans after winning French TV talent show, Nouvelle Star ("New Star") in 2006. Willem's angelic voice can be heard in hits such as Jacques a dit ("Jacques said") or Double Je ("Double Me"). And now with his new album Panorama.
Bianca Costa, made a name for herself in France with her refreshing mix of baile funk, bossa nova, and French urban pop. Her unique blend of styles is the backdrop for lyrics about love of family, the freedom to be yourself.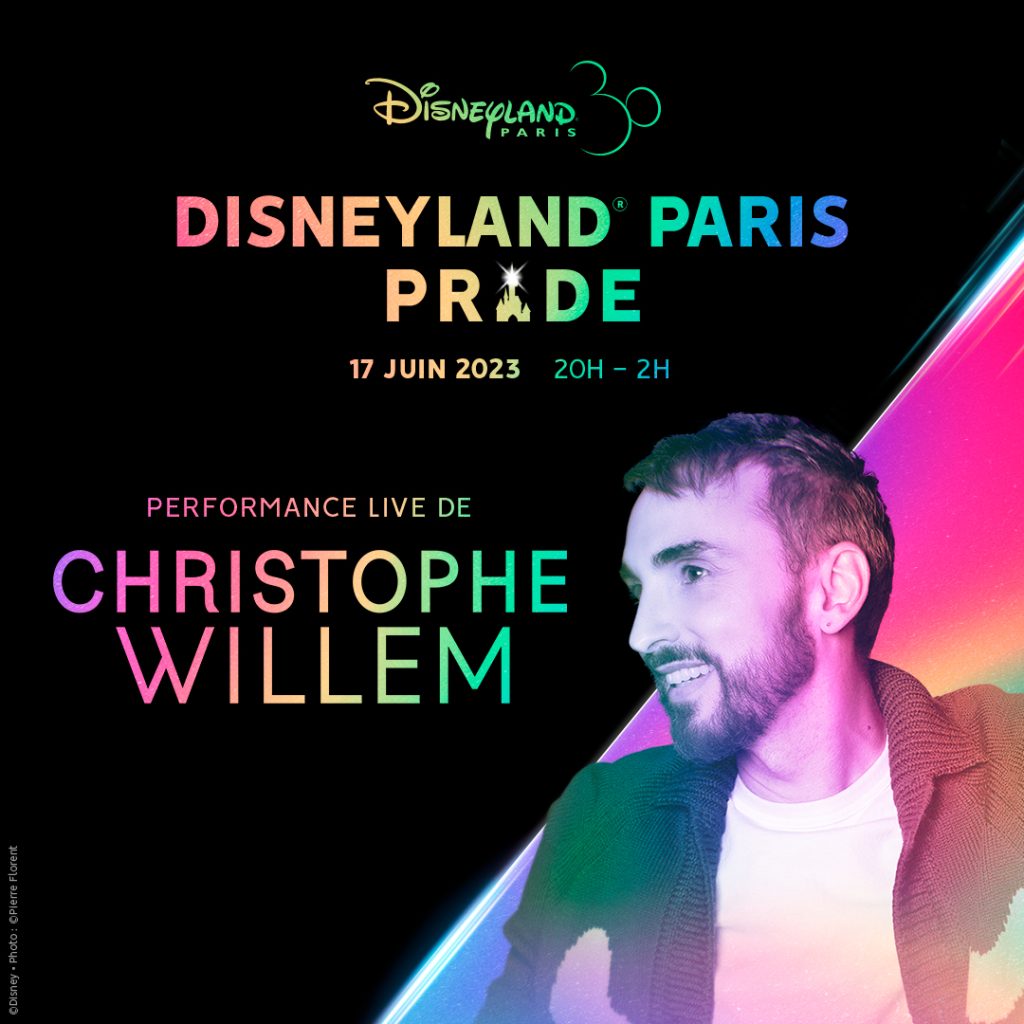 Entertainment for Everyone!
After the Park closes, Walt Disney Studios® Park will be transformed as guests celebrate Pride and feel the magic throughout the night! During the Disney Colorful Pride Parade guests will sing and dance to their heart's content as Disney Characters dressed in rainbow colors glide past on their sparkling vehicles. They will be followed by Disneyland Paris Cast Members, dancing to the rhythm of the music, while dressed in a festive rainbow t-shirt.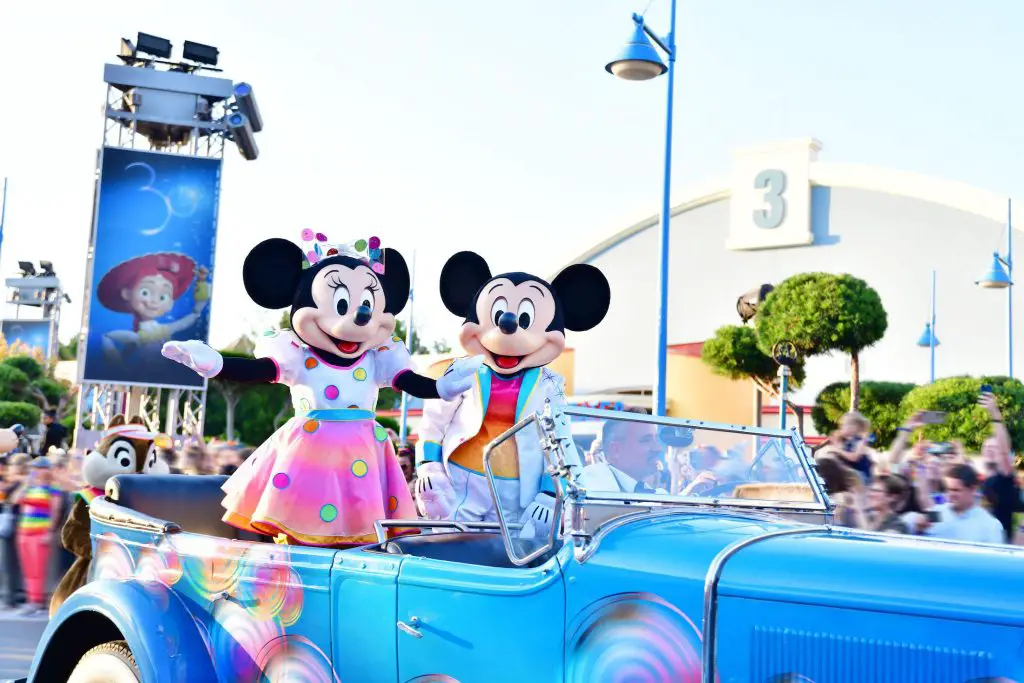 Unique Souvenirs and Pride Products
For a unique souvenir of this unforgettable evening, guests will find plenty of surprises in the Park stores, including a range of colorful, festive merchandise items! For this year's edition, bring home an exclusive Disneyland Paris Pride t-shirt or a new popcorn bucket.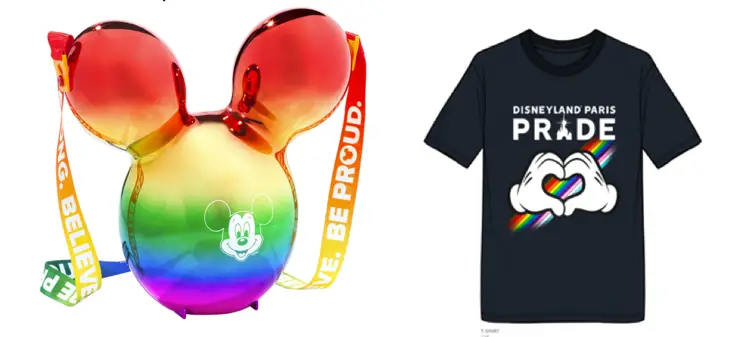 And the fun doesn't end there! This year, we have some incredible eats. Guests can enjoy unique treats such as rainbow cakes and muffins or a colorful themed ice cream, available at the Food Truck Ice Cream Creations. Delicious!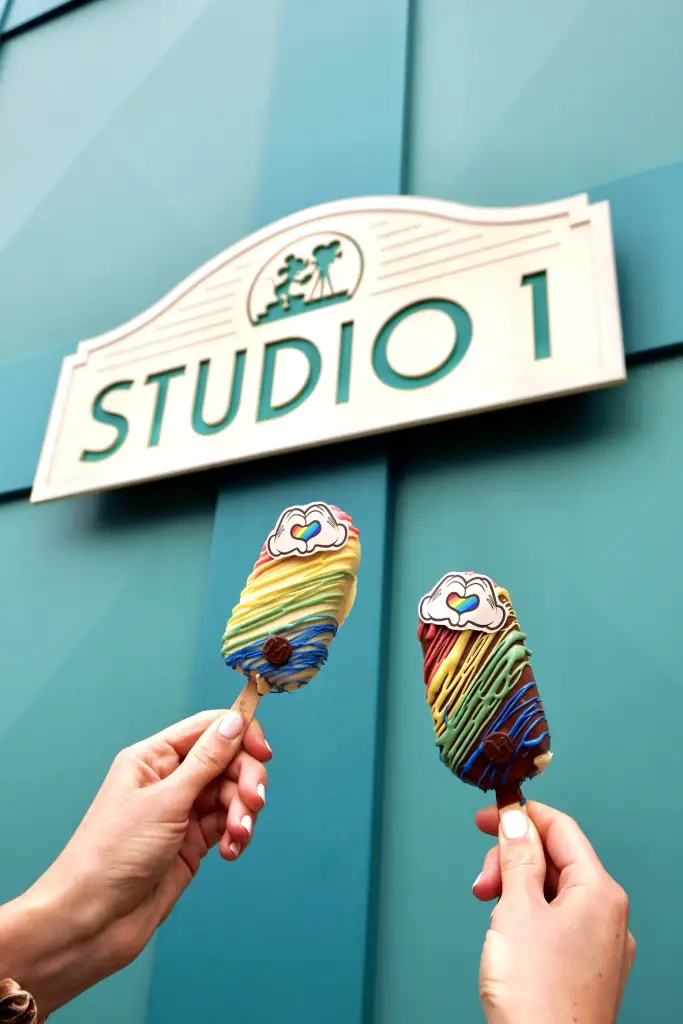 How to buy Disneyland Paris Pride Tickets
Tickets to the Disneyland Paris Pride 2023 event are now available,
click here to buy your Disneyland Paris PRIDE party tickets
– Standard ticket for the party, from 8pm to 2am: €94
– "Plus" ticket with access to Walt Disney Studios Park from 4pm: €119
Friends, family, members of the LGBTQIA+ community and allies are invited to join in the sparkling and joyful atmosphere at Walt Disney Studios Park from 8pm until 2am, with attractions open all evening, live performances and much more!
Please note: Tickets for Disneyland Paris Pride are sold separately. Access to Disneyland Paris Pride is not included with a Disney Park Ticket, nor with Disney Hotel + Tickets package.
Book your Hotel & Ticket Package for PRIDE!
For guests wanting to visit and attend the PRIDE Party, Disneyland Paris are offerings some fantastic Hotel & Ticket packages, and if you buy a package direct with DLP, they will also provide you with a discount on your PRIDE PARTY TICKET!
Disneyland Paris June Hotel Prices
Please be aware that Disneyland Paris hotel prices are based on availability, and the earlier you book the better price you will get. Remember, they also have a Hotel & Ticket Price Promise to ensure you always get the best prices when you book direct!
You can also get exclusive hotel discounts with a Disneyland Paris Annual Pass.