First look at the upcoming Disneyland Paris Pin Releases for October 2022. This months unique Disneyland Paris pins release has a focus on Halloween and Disney villains!
Disneyland Paris Pin Trading Event
This month's Pin trading event will be held at Hotel Santa Fe, on the 21st of October. The event will be available to guests from 12:00 until 16:00, and will see pin collectors get together to swap pins with each other.
Disneyland Paris October 2022 Pin Release Dates
1st October: Pumpkin Pins
8th October: Disney Villains
15th October: Disney Villains
29th October: Phantom Manor inspired pins
Disneyland Paris LineBerty November Pin Release
This month's special edition pins are only available via LineBerty reservation!
8th October: Alice in Wonderland and Piglet
15th October: Disney Halloween Collectable Pins
29th October: Set of Stitch Halloween Pins
Disneyland Paris November 2021 Pin Release Sheet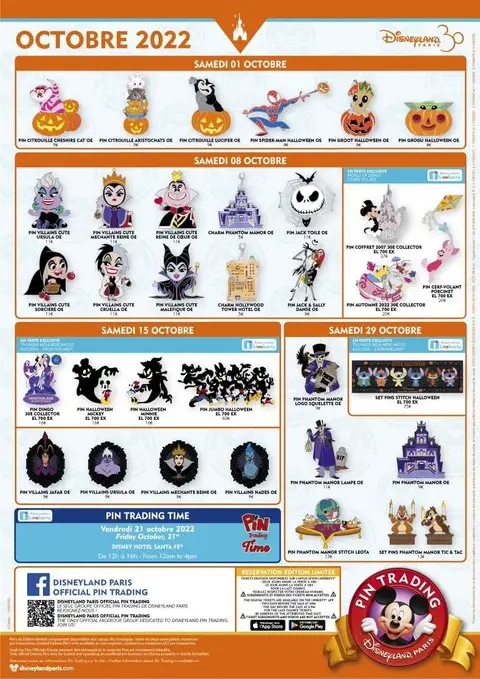 View Other Pin Releases
Below you can find past, present and future pin releases at Disneyland Paris.