First look at the unique Disneyland Paris November 2021 Pin Release schedule. Disney pins released this month has a focus on Christmas, Fantasia and Star Wars!
Disneyland Paris November Pin Release
13th November : Disney Christmas "Noel El" Pins
20th November : Fantasia Pins
27th November : Pirates of the Carribean Pins
Disneyland Paris LineBerty November Pin Release
This month special edition pins are only available via LineBerty!
10th November : Beauty and the Beast Pins
Disneyland Paris Wolrd Of Disney Exclusive Pin release
This month we have an exclusive event at the World of Disney within Disney Village.
You will still need a Lineberty reservation!
27th November : Star Wars Pins
Disneyland Paris November 2021 Pin Release Sheet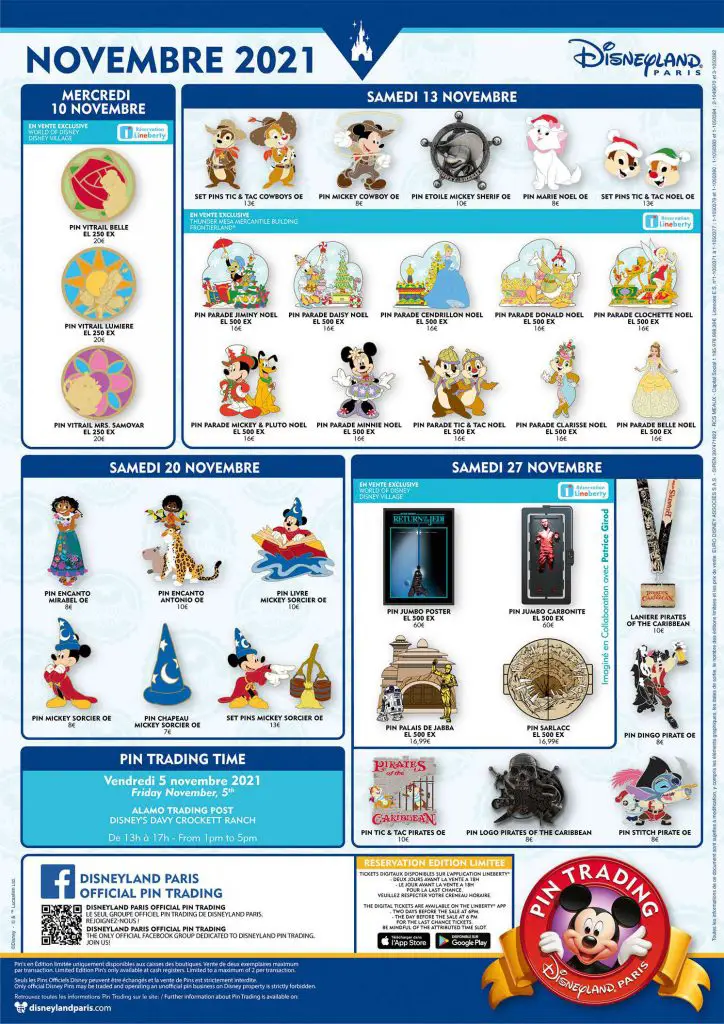 View Other Pin Releases
Below you can find past, present and future pin releases at Disneyland Paris.