Are you looking for the best tips and tricks and the cheapest hotels when visiting Disneyland Paris in February? Then you have come to the right place. In our guide we will cover everything you need to know when visiting Disneyland Paris in February including the cheapest dates to visit, busy periods, school holidays, usual weather conditionals and any special events you may way to attend!
Quick Guide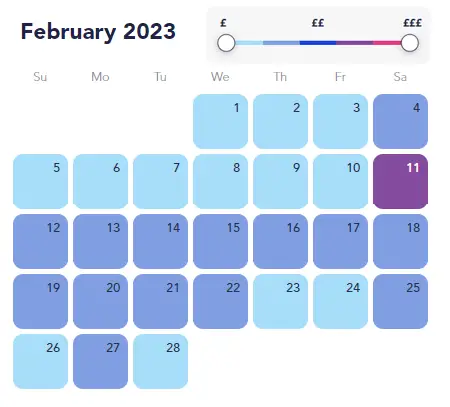 Visiting Disneyland Paris in February
PROS
Celebrate Valentines Day at Disney!
One of the cheapest months to visit
Low crowd levels
Shorter queue times
Easier to book popular restaurants
30th Celebrations taking place
Valentines Day Treats
POINTS TO CONSIDER
Colder weather conditions
Shorter park opening hours
Higher chance of attraction refurbishments
Half Term School Holidays
Visiting Disneyland Paris in early February offers you the chance to enjoy the Disney magic at one of the cheapest times of the year and also benefit from lower crowd levels, which mean shorter queue times for attractions and character meet and greets! What more would a Disney fan wish for!
They are also points to consider when visiting Disneyland Paris during February. As this is one of the quietest times at Disneyland Paris, Disney takes this opportunity to complete essential maintenance and over the past few years we have seen more DLP Attraction closures and refurbishments take place during February.
As the weeks go on, the parks will get busier due to the half term school holidays throughout Europe. However, each these dates tend to be spread across a few different weeks which diffuse the crowd levels and avoid sudden increases in crowd levels.
February is part of the winter season, so you are more likely to experience cold temperatures and rain. Unlike other parks, Disneyland Paris was designed with this weather expectation and many of its attractions are located under cover or indoors. The park also features two 'arcades' (undercover passageways) down either side of main street, and undercover walkways around the park which provide great areas for shelter and also places to sit and relax with a hot drink.
The Cheapest Dates to Visit Disneyland Paris in February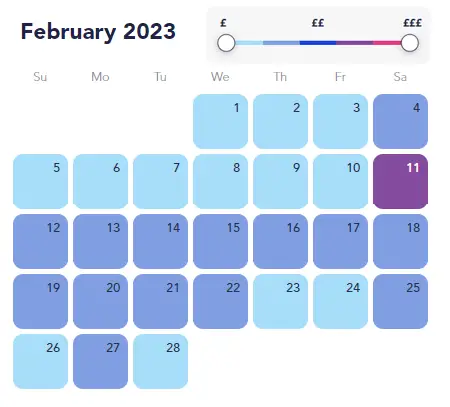 You will find some of the cheapest dates of the year when staying in a Disneyland Paris hotel throughout February, with prices starting from £425 (based on a 2-night/3 day stay for 2 adults and 1 child)
Disneyland Paris February Hotel Prices
Please be aware that Disneyland Paris hotel prices are based on availability, and the earlier you book the better price you will get. Remember, they also have a Hotel & Ticket Price Promise to ensure you always get the best prices when you book direct!
You can also get exclusive hotel discounts with a Disneyland Paris Annual Pass.
Disneyland Paris February Key Dates and Events
February is a quiet time as there aren't any special seasons and events taking place. However, Paris is the city of love, and many people want to celebrate valentines day at Disneyland Paris! You wont see any special decorations, however, you may see some speciality treats and snacks.
The Disneyland Paris 30th Celebrations will be in full swing and will be taking place until the end of September 2023, and you will be able to enjoy all the night time spectaculars, entertainment, and the popular Dream and Shine Brighter parade!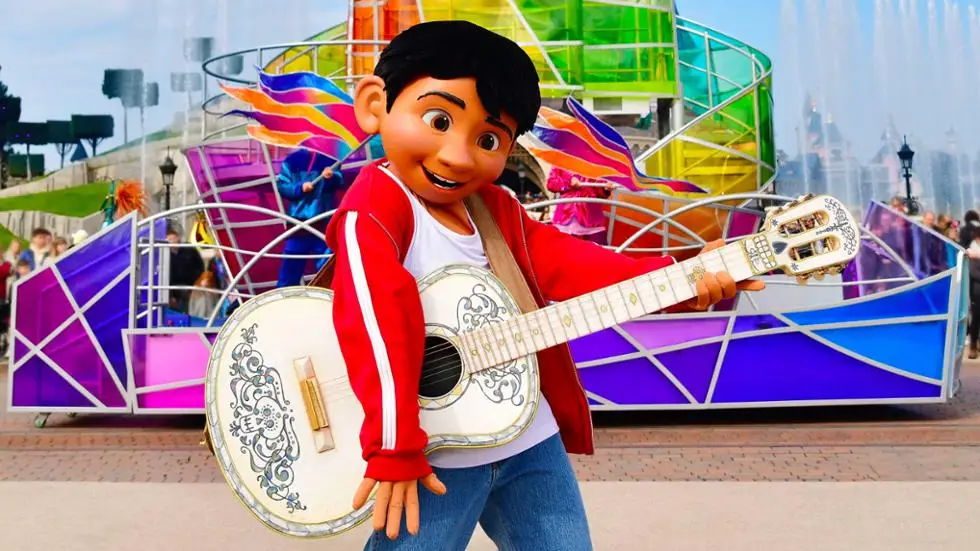 Is Disneyland Paris busy in February?
Generally speaking Disneyland Paris can see lower crowd levels throughout the month of February, where guests can expect to see queue times for attractions and character meet and greets.
Consider School Holidays and Bank Holidays Dates
Disneyland Paris is a popular holiday destination throughout Europe, with millions visiting each year from not only France but also from the surrounding nations including the UK, Spain, Germany, Portugal, Italy, Netherlands, and Belgium.
No public holidays take place in France in the month of February, however, they are many school holidays throughout Europe that bring higher crowd levels to the parks.
French Bank Holidays in February
Important School Holiday Dates to consider
Please note, these dates are used for a guideline as dates may vary slightly in certain counties and districts.
France:
5–19 February 2023 (Zone A)
12–26 February 2023 (Zone B)
19 February until 5 March 2023 (Zone C)
UK:
13-17 February 2023
Spain:
–
Germany:
30 January until 25 February 2023 
Portugal:
20–22 February 2023
Italy:
28 February until 2nd March, 2023
Netherlands:
25 February until 5 March 2023
Belgium:
20–24 February 2023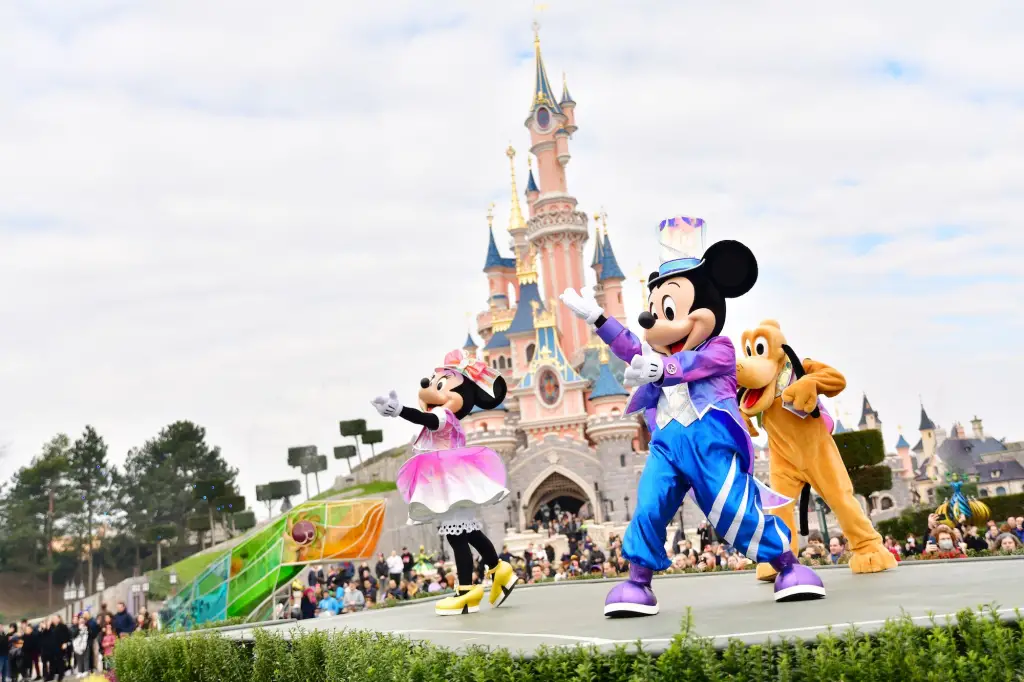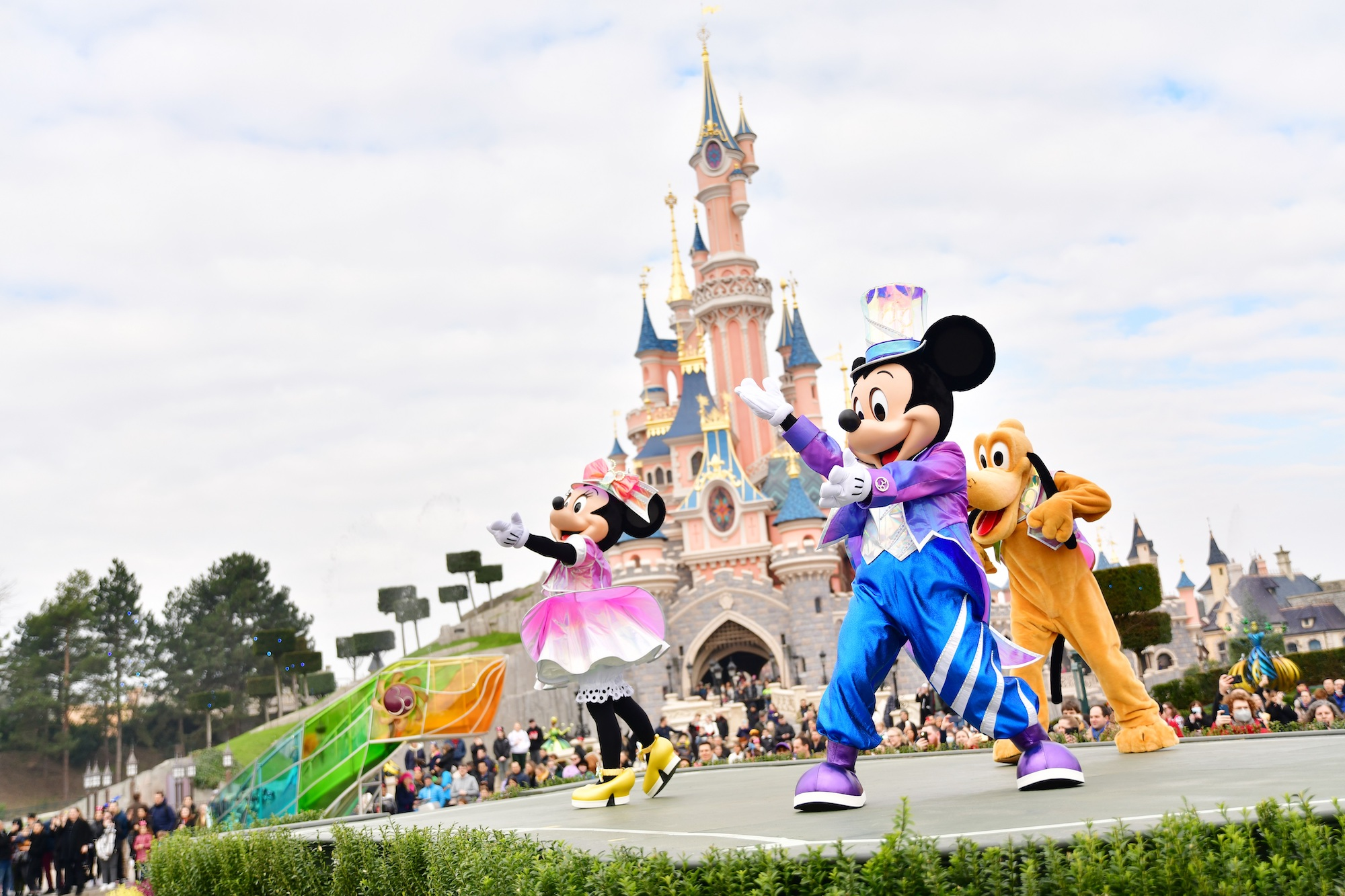 Disneyland Paris February Weather
One of the most common questions we are asked is Disneyland Paris cold in February? Just as you would expect in winter, the weather in Disneyland Paris throughout February tends to be a cold with high chances of rainfall. You can still experience some fantastic winter sunshine days, but most days you will feel the mild to cold weather with an average temperature of 1-8°C (34-46°F)
Another common question we are asked on our Instagram page from people staying during the month of February is does it rain and snow a lot during February at Disneyland Paris?
If you visit during February , its more than likely you will experience at least one rainy day. However, snow at Disneyland Paris is less common, but we have seen snowy days in February. Disneyland Paris is located only a 5 minute UBER ride away from the Val d'Europe Shopping Centre, so if you need any essentials or additional clothing you can quickly pick them up here.
Our Top Tips for Visiting Disneyland Paris in February
One of our biggest tips for guests staying at Disneyland Paris during the month of February is to stay on-site, if you budget allows it. When creating this guide, we found that many Disney hotels were actually cheaper than partner hotels. The DLP Hotels are located very close to the parks with each only a short 5-10 minute walk or bus ride to and from the park, which makes it far easier to change clothes, add extra layers or take a break if needed!
Our other top tips include;
Try to book the first weeks of February for the lowest Hotel prices and lower crowd levels.
Take advantage of Extra Magic Time (EMT). During winter, the park has reduced opening hours, and by using this extra time you have more chance of doing everything you want during your Disney holiday.
Use your hotels heated pools. Newport Bay, Sequoia and Hotel New York – Art of Marvel all have heated pools and is a great place to relax indoors on those extra cold days
Meet Disney characters in your hotel. Each morning or evening you can meet a selection of Disney Characters with your hotel, and you can often find even shorter queue lines. Plus you are indoors, keeping warm!
Take appropriate clothing! We always advise you to take warm or thermal clothing options, along with waterproof coats. If you plan to sit and wait for parades or stay in the parks to watch the illuminations and the fireworks you will need them!
Visiting Disneyland Paris in February FAQ
Is Disneyland Paris open in February?
Yes, Disneyland Paris is open 365 days a year!
Does Disneyland Paris Celebrate Valentines Day?
Yes, Disneyland Paris offers a selection of sweet treats for the valentines period, however you are not likely to see specific valentines day parades or shows.
Is February too cold for Disneyland Paris?
Disneyland Paris has an average temperature of between 1-8°C, meaning it can get cold on some days, but you will still be able to enjoy the magic the park has to offer.
Are they any special events in February at Disneyland Paris?
They are no special events during February at Disneyland Paris, however, many guests will celebrate Valentines Day within the parks.
Is is cheap to visit Disneyland Paris in February
February is one of the cheapest times, if not the cheapest time, to visit Disneyland Paris
Is 3 days in Disneyland Paris Enough?
Yes, three full days at Disneyland Paris allows you to spend two days within Disneyland Park and its five magical themed lands, and one day for Walt Disney Studios Park and its four action-packed zones.