The Winter Sales in France start on the 11th of January and last until the 7th of February! This gives guests a fantastic chance to buy Disneyland Paris merchandise with massive discounts. This week we have seen stores within Disneyland Park and Disney Village, including World of Disney and The Emporium, offering 40% discount on Disneyland Paris clothing, toys, homeware, accessories and more! So grab a bargain while you can!
By French law, the Winter Sales will be taking place at Disneyland Paris until February 7, 2023.
---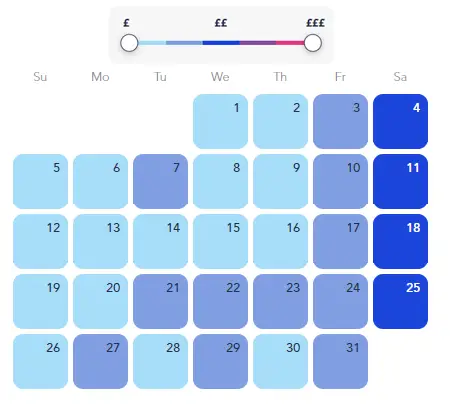 Plan your stay with the Disneyland Paris price estimate calendar
Compare and book your next Disney vacation today and benefit from the best price possible.
Take advantage of the DLP Price Promise, and plan your stay with the Disneyland Paris price estimator.