Hotel facilities and distance are two of the most common comparison guests make before booking any hotel, and even more when booking a Disney Hotel. We are often asked "Which Disneyland Paris hotel is closest to the park?" through our Instagram page, so we thought creating a guide on this topic would be a fantastic reference point and allow you to easily compare Disney hotels.
Disneyland Hotel : The Closest Hotel to Disneyland Paris
The closest hotel to Disneyland Paris is the Disneyland Hotel, which is located right at the entrance of the park. This magnificent hotel offers not only luxurious accommodations but also the advantage of being just steps away from the magic and excitement of Disneyland Paris.
Its prime location allows guests to easily access the park, making it the ideal choice for those who want to maximize their time in the enchanting world of Disney. As this hotel is currently undergoing a royal transformation, and planned to reopen in 2024, it may be worth considering the next closest hotel to the parks.
Hotel New York – Art of Marvel: Second Closest Hotel
The second closest hotel to Disneyland Paris is Disney's Hotel New York – The Art of Marvel. This spectacular hotel offers a unique blend of contemporary style and Marvel-themed experiences, immersing guests in the thrilling world of superheroes. Located just a short distance from the entrance of Disneyland Paris, it provides convenient access to the park and its magical offerings.
After a day of adventures, guests can retreat to the hotel and enjoy the exceptional amenities, including stylish rooms inspired by Marvel characters, immersive dining options, and opportunities to explore the Marvel Design Studio. Disney's Hotel New York – The Art of Marvel combines proximity to the park with a captivating Marvel atmosphere, making it a fantastic choice for guests seeking a dynamic and immersive Disney experience.
Click here to read more about Hotel New York – Art of Marvel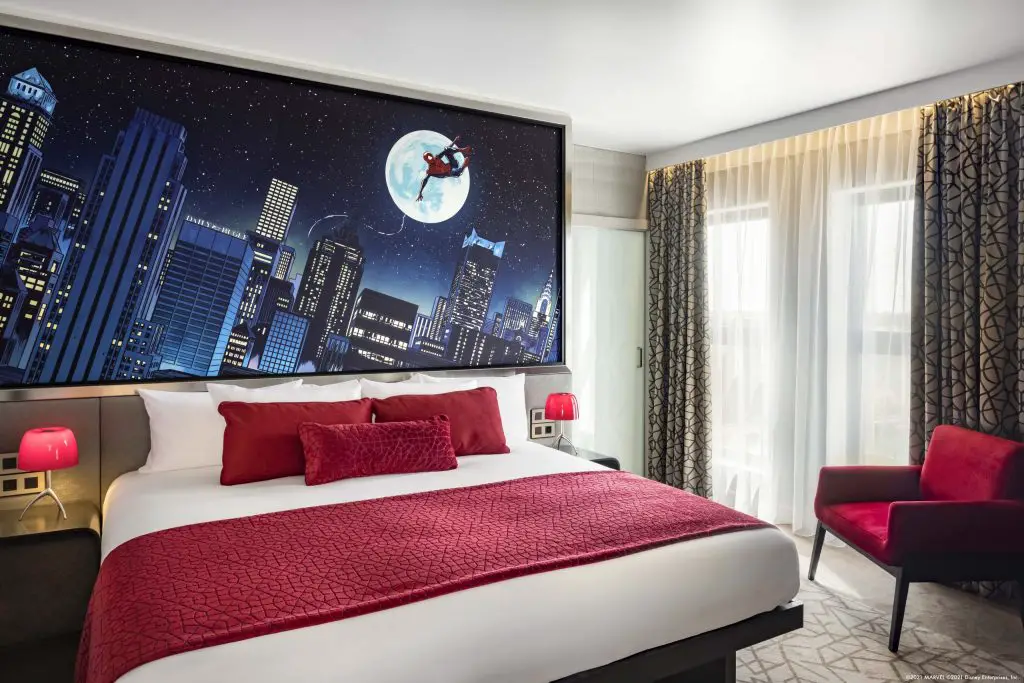 What hotel are closest to Disneyland Paris?
They are 7 Disney hotels at Disneyland Paris and unlike other Disney parks around the world, such as Walt Disney World, most of the hotels are within a 5-20 minute walking distance to the park depending on your walking pace.
To make sure this guides helps everybody, we have created this list to show the closest hotel to Disneyland Paris in order, and display the rough distance in km and 'usual' walking time. We have timed the walk from the hotel reception to Fantasy Gardens, the entrance to Disneyland Paris, to show you which Disneyland Paris hotel is closest to the park?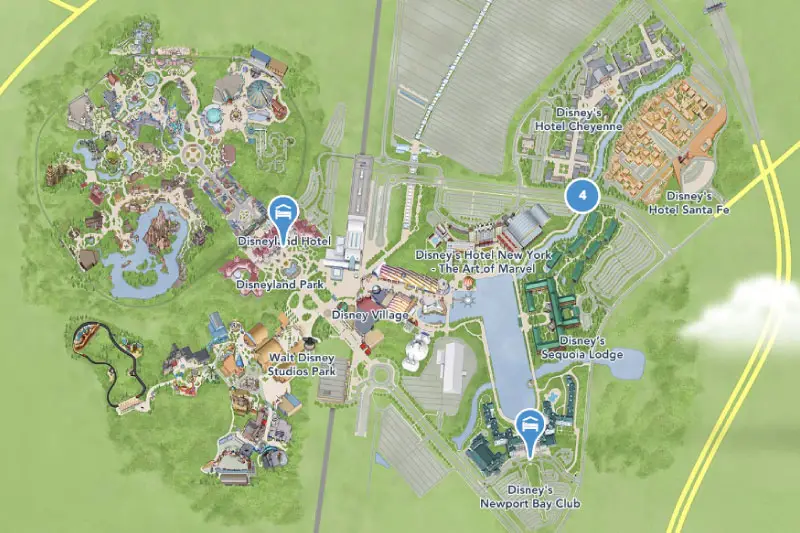 ---
SAVE MONEY WITH THE DISNEYLAND PARIS PRICE ESTIMATER
Compare and book your next Disney vacation today and benefit from the best price possible, by using the DLP Price Promise and the Disneyland Paris price estimator.