Toad Hall Restaurant officially reopens today at Disneyland Paris with a brand new menu. The popular restaurant, located within Fantasyland, has been closed since the start of the pandemic and today guests are able to taste the delights of Fish and Chips, including a vegan version!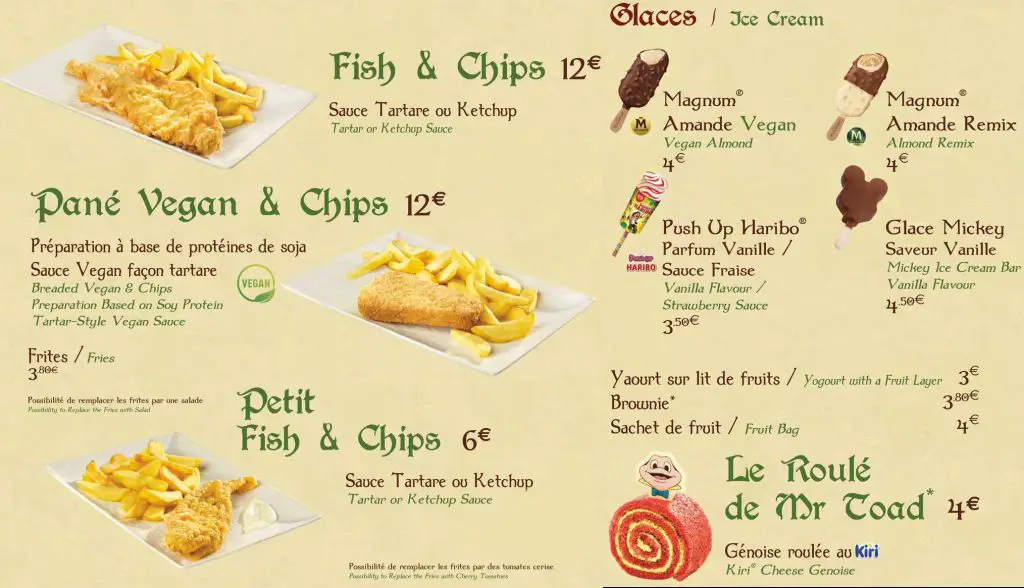 Toad Hall Menu
Before the pandemic, drinks and desserts were included with all meals, however, we can see that they these items are now offered separately.
The new Toad Hall menu offers Traditional Fish & Chips (€12), Small Fish and Chips (€6), and a brand new Vegan Fish & Chips (€12) all served in a traditional Mr Toad Newspaper! You can also purchase the brand new Mr. Toad sponge cake dessert for €4.
Some popular items have been removed such as the Chicken Sandwich and Beef Stew Pie.