Disneyland Paris revealed that the park has seen the largest product development program ever and created more than 350 new items to celebrate the parks 30th Anniversary celebrations. This morning Disney released a preview from the three collections including Loungefly products, Dooney & Bourke Bags, Spirit Jerseys, The Soap Dispenser and more.
The primary collection focuses on the iridescent purples, blues, and pinks. From the preview we spotted a new Loungefly, Mickey and Minnie plush, Minnie Mouse ears, a special 30th Anniversary Sorcerer Hat, Spirit Jersey and the popular soap dispenser as well as much more.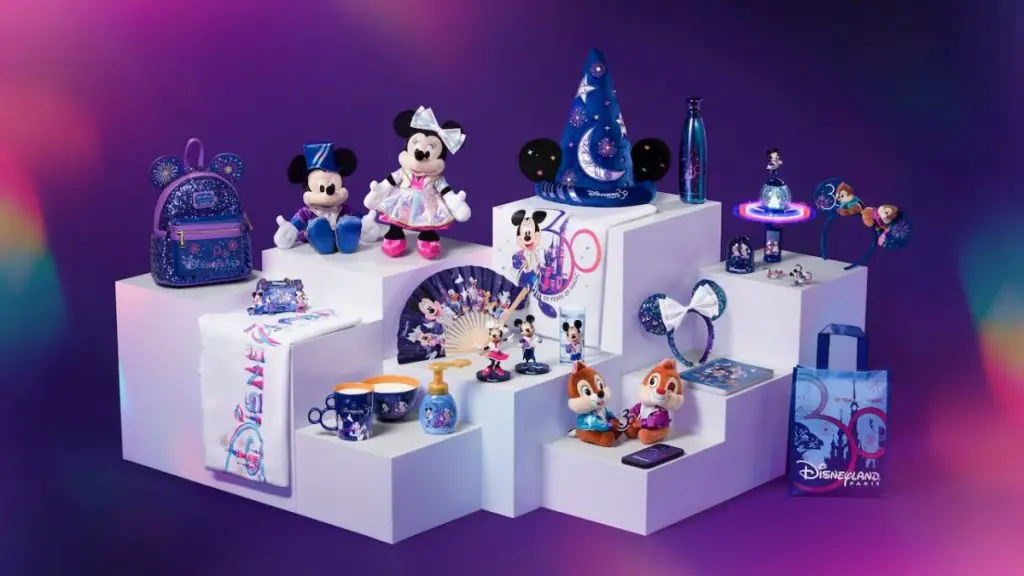 The second collection takes inspiration from black and golds colour tones, similar to the Walt Disney World's Luxe Collection. Within this product range we have spotted Dooney & Bourke bags, Premium Minnie Mouse Ears, Baseball Cap and more.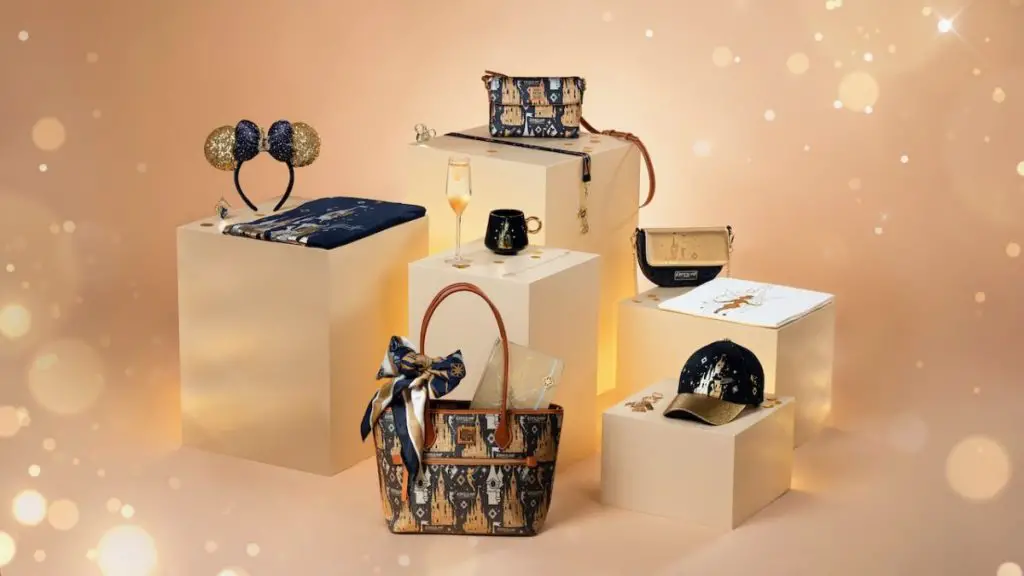 The final collection focuses on the parks 30th Anniversary colours of pastel blues and pinks.