Finally, for Disney Pin lovers Disneyland Pin Trading is back! Pueblo Trading Post opened and brought back the massive Pin trading board. Although we are still not able to trade directly with Cast Members, this pin board is the first pin trading location to return since the Parks Closure. Pueblo Trading Post is currently advertised to be open 11am to 67pm every day!
Disneyland Paris Pin Releases for July 2021
With the opening of Pueblo Trading Post, we have also seen Disneyland Paris release their monthly PDF showing the exclusive pin releases for the month. We can see the Princess Carrousel and Best Friends Pin collections are continuing, but our eyes are drawn to the Disneyland Paris 29th anniversary pin!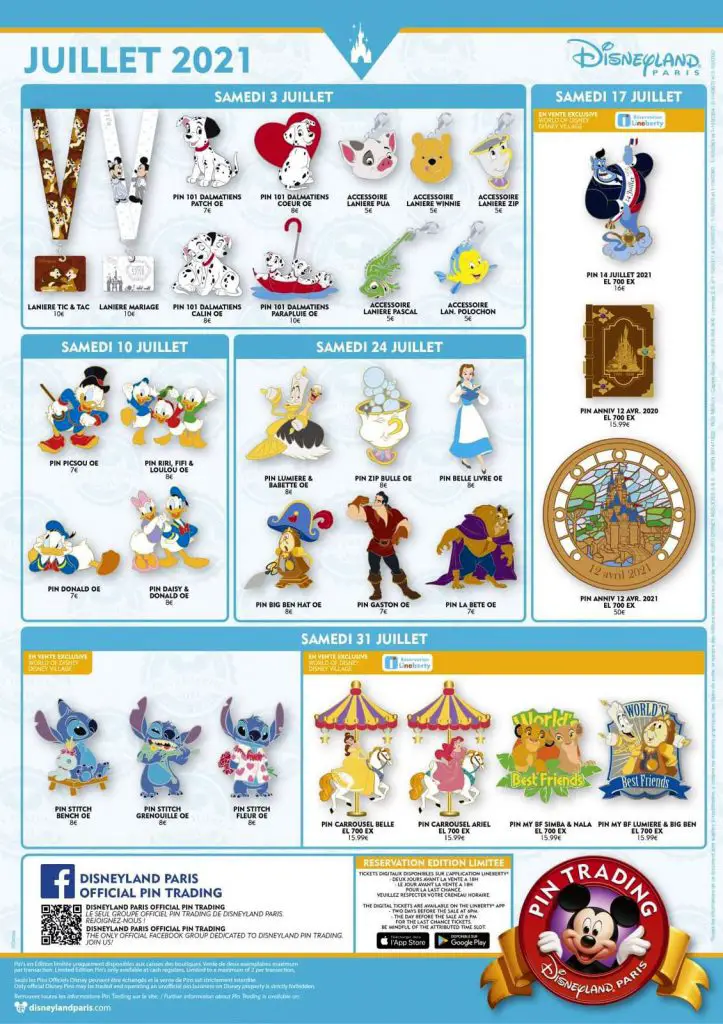 The Disneyland Paris 29th Anniversary Medal Pin is inspired by the stained glass on Main Street Station. The limited edition pin becomes available on July 17, to ensure you don't miss out make sure you book your LineBerty reservation.