Walt Disney Imagineering has today revealed two new photos from inside the construction site of Disney's Hotel New York – The Art of Marvel. These images were shared by @dlpambassador on Instagram. The hotel is due to open March 8, 2021.
After getting the first sneak peek pictures last month. Although in black and white only. This month we finally get a touch of colour in the images! As the name suggests the the hotel will celebrate the artwork of Marvel comics and films. It will feature many pieces of Custom Marvel artwork throughout the hotel.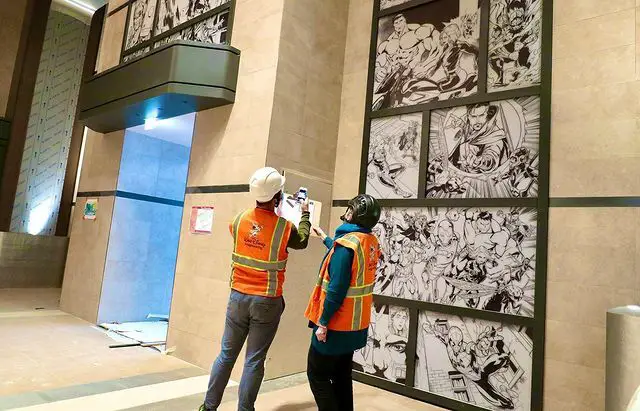 The second image shared shows the Disney Imagineers standing in Manhattan Restaurant. This is the home of the new chandelier inspired by the planet of Asgard, within Hotel New York – The Art of Marvel at Disneyland Paris.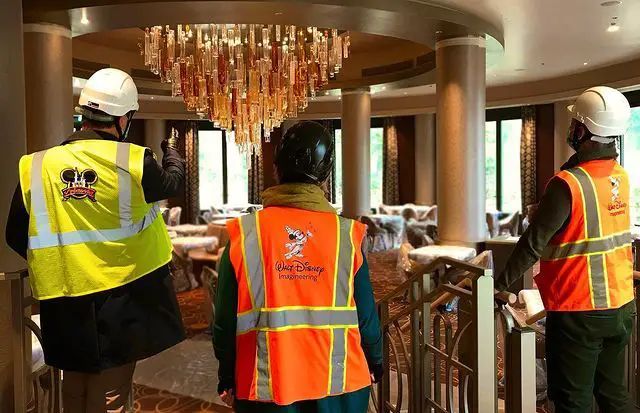 IAAPA Expo Hotel New York Updates
Last month was the first look at the construction underway at Hotel New York, when they shared concept art and a photo from within the hotel. As with most things Disney, todays release shows that its spot on and look almost exactly the same.
With concept art showing the main entrance and lobby area and of the hotel's Manhattan Restaurant.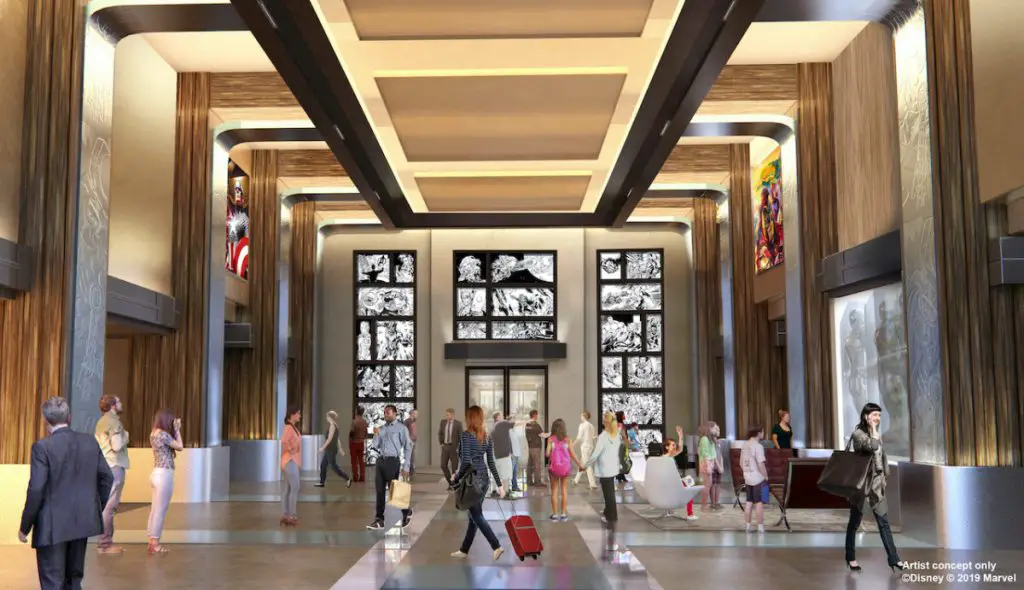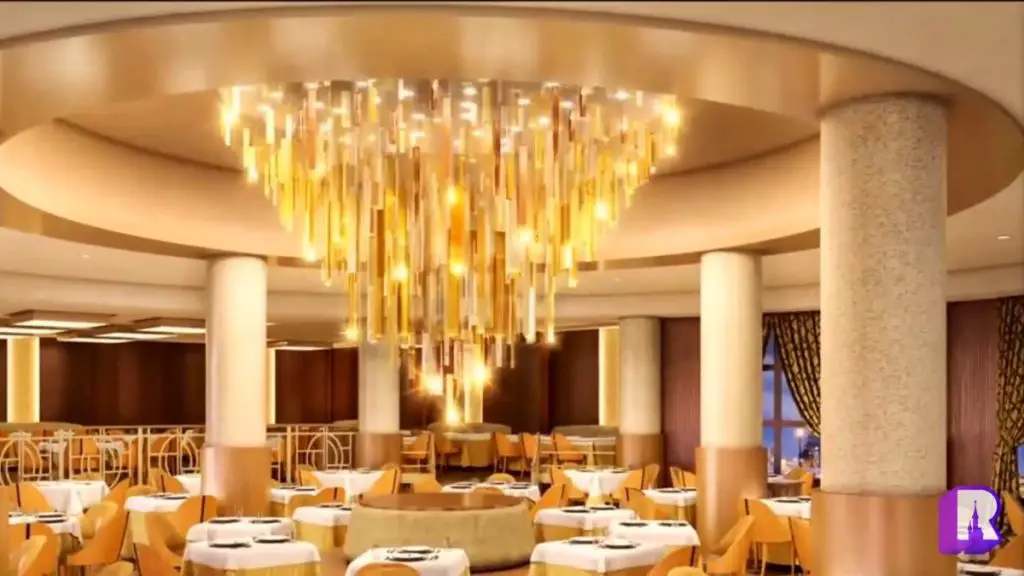 Though Disneyland Paris is currently closed through at least February 12, 2021. The hotel is due to open shortly after this on March 8. This is dependant upon the current pandemic delays and park opening timescale.
However, keep checking back here for the latest information, news, and updates from the Park. This will be a major year for Disneyland Paris as they many projects under construction, including their own Avengers Campus and revamp of the Sleeping Beauty Castle.