More than 500 Cast Members and guests gathered at Studio D in Walt Disney Studios Park to celebrate the arrival of the new Disneyland Paris Ambassador team. This marked the beginning of an incredible journey for José and Dylan, who have now become the 30th and 31st ambassadors of Disneyland Paris. They will continue the proud tradition of the Disney Ambassador Program, which was initiated in 1965 with the appointment of the very first Disney Ambassador in the world, Julie Reihm.
For José and Dylan, becoming Disneyland Paris Ambassadors is a dream come true, and they are eagerly looking forward to sharing the immense talent and diversity of the Cast at the resort. Quentin and Carmen express their heartfelt pride and congratulations to them on achieving this magical and extraordinary milestone, and they are excited to witness their journey unfold.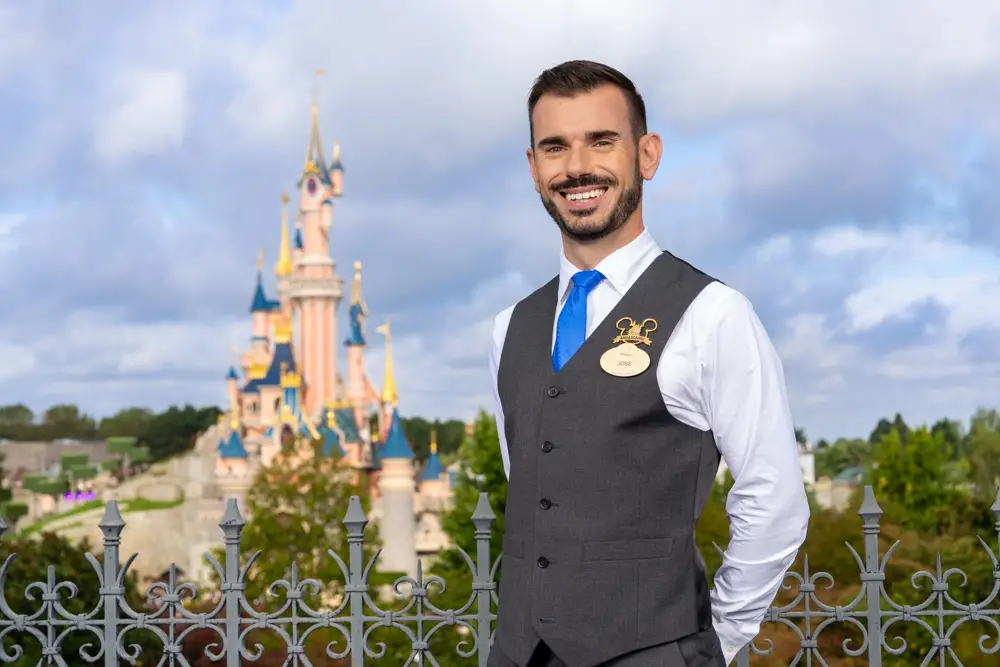 José Alfaro Navarro
José's journey to Disneyland Paris is a captivating tale. He kick-started his career by studying journalism in his native Spain, all while gaining experience at the Disney Store in Alicante. After a year of volunteer work in Poland, he decided to audition for a spot on the Disneyland Paris Entertainment teams. His remarkable talent and background in amateur theater led to his first contract with Disneyland Paris in 2015, where he stepped into the heart of the Parks' enchantment as a performer.
With an appetite for new adventures, José ventured beyond the park gates. He spent six months working on a cruise ship and then a year with the Visitor Relations teams at Walt Disney World Resort in Florida. However, the magic of Disneyland Paris called him back in 2019, reuniting him with the Entertainment team, where he continued to shine as a performer.
In a crowning achievement, in June of 2023, José assumed the role of Assistant Show Coordinator. In this capacity, he plays a pivotal role in ensuring that show operations run seamlessly and efficiently, transforming each performance into a dazzling experience for all the guests who visit the park.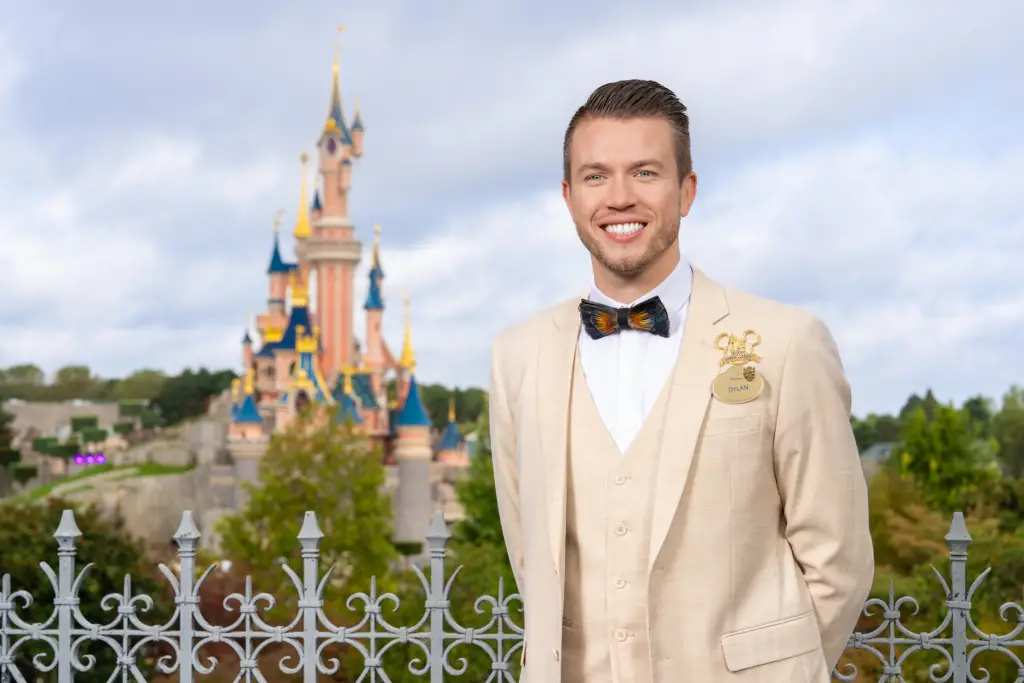 Dylan Legras
In pursuit of his childhood dream, Dylan embarked on a remarkable journey. Back in 2011, he left his hometown of Normandy, France, to fulfill his dream of becoming a Cast Member at Disneyland Paris. His Disney adventure began in Merchandising at Constellations, but he later transitioned to the Guest Flow teams. Continuing his guest-facing roles, he became an Attraction Host at Big Thunder Mountain.
In 2013, Dylan played a vital role during the test and adjust phase of Ratatouille: The Adventure in anticipation of its grand opening. March 2014 marked a significant milestone as he ventured across the ocean to join the French pavilion at Epcot in Walt Disney World Resort, Florida, as part of the Cultural Representative Program.
Driven by his passion for travel, Dylan embarked on a different adventure, this time joining an airline based in Dubai, United Arab Emirates, as cabin crew. After three years of globetrotting, he decided to return to Disneyland Paris while simultaneously pursuing his studies in international hotel management.
Since 2021, Dylan has been serving as a Guest Relations Team Leader, dedicated to ensuring that each and every guest enjoys a truly magical experience during their visit.
The Ambassador Program At Disneyland Paris
In 1965, when Disneyland celebrated its tencennial in California, Walt Disney had the will to create a legacy program named the "Disney Ambassador Program". Since then, the tradition continues in all Disney Resorts around the world.

Walt Disney was involved in several monumental projects and was overwhelmed with requests for personal appearances and to host special guests. He decided to appoint a spokesperson to serve as the official representative of all Disneyland Cast Members. Tour Guide Julie Reihm was selected by Walt Disney himself to serve as the first official Ambassador. The role proved to be so beneficial, the Disneyland Resort has continued to select Ambassadors ever since. At Walt Disney World, an Ambassador was in place on opening day in 1971, a tradition that has followed with subsequent park openings.

The history and importance of this program embodies Walt Disney's legacy to share the magic of Disney with the world. For the opening of our resort in 1992, Sabine Marcon was the first Ambassador of Disneyland Paris. Since then, two ambassadors are selected for a two-year program to represent the talent and diversity of our resort Cast Members during public, internal, media or charity events.
---
Plan your stay with the Disneyland Paris price estimate calendar