After being closed for a lengthy refurbishment, the "happiest cruise that ever sailed" will finally reopen in the Spring of 2023 at Disneyland Paris. The fan favourite attraction, which is nestled in the heart of Fantasyland since the Park's opening in 1992, invites guests of all ages to go on a wonderful journey around the world to one of the most iconic Disney Parks' songs.  
Update: The attraction will now open on May 5th, 2023!
For 30 years, this beloved attraction has featured hundreds of dolls (Audio-Animatronics ®) wearing national costumes and singing an emotion-filled song called "it's a small world" to celebrate global unity. 
Over the past few months we have had small updates on the attractions refurbishments including the introduction of new dolls and dolls in wheelchairs. With the news released today shows we are getting close to the opening after reviving the highly colourful appearance of its outdoor façade and incorporating several technical upgrades.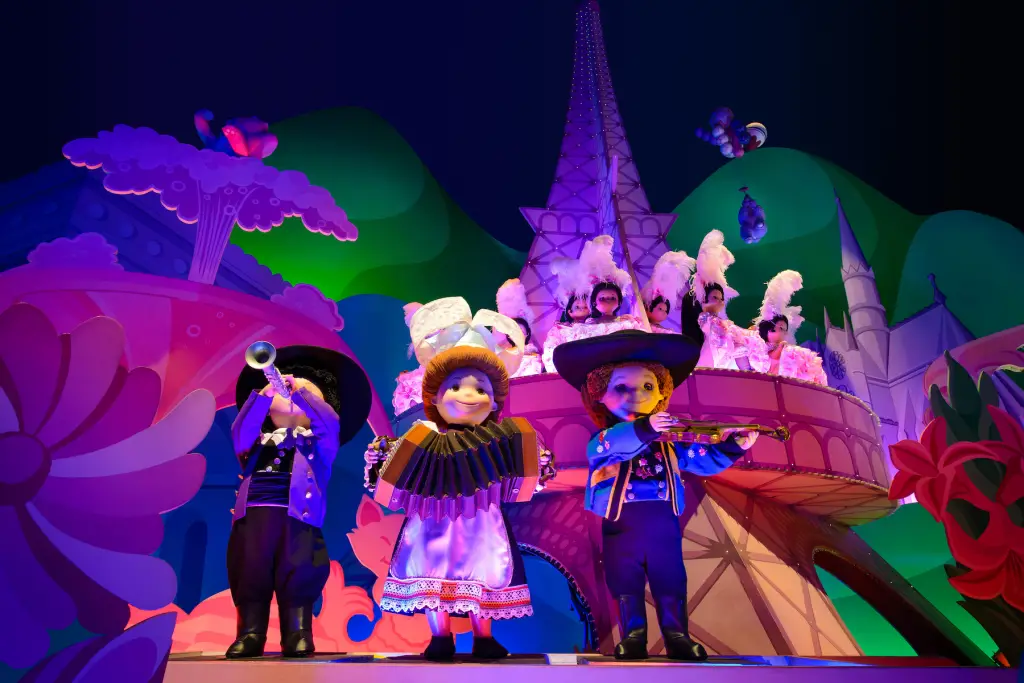 Did you know?
Since it was introduced at the 1964 World's Fair in New York, 'it's a small world' has enchanted more than 1 billion guests in Disney Parks in Anaheim, Orlando, Tokyo, Paris, and Hong Kong. Guests across the world have come to love and recognise this happy and catchy song
Plan your stay with the Disneyland Paris price estimate calendar
The Disneyland Paris Grand Finale will take place from 9th January until 30th September 2023. Compare and book your next Disney vacation today and benefit from the best price possible, with the DLP Price Promise, with the Disneyland Paris price estimator.
Compare different periods* and use the handy calendar to find the ideal moment for your trip to the heart of the Magic! You can now book your Disneyland Paris holiday for all arrivals until March 27, 2024!