Fuente Del Oro Restaurant will soon be run by new hosts and become "Casa de Coco – Restaurante de la Familia" when it reopens this summer with a brand new theme.
Music is now welcome again inside the Rivera home, and the family have decided to open a restaurant, with two specially themed rooms. A Music room where guests will be surrounded by all Miguels instruments and a Familia room where you will see Miguels love for his family!
The Mexican-themed restaurant Fuente Del Or, located in Frontierland, will be transformed around the theme of the Pixar animated film, Coco. The new and fully redecorated Casa de Coco – Restaurante de Familia will feature Miguel, the hero of the animated movie, and his passion for music and love for his family members.
Casa de Coco – Restaurante de la Familia Concept Art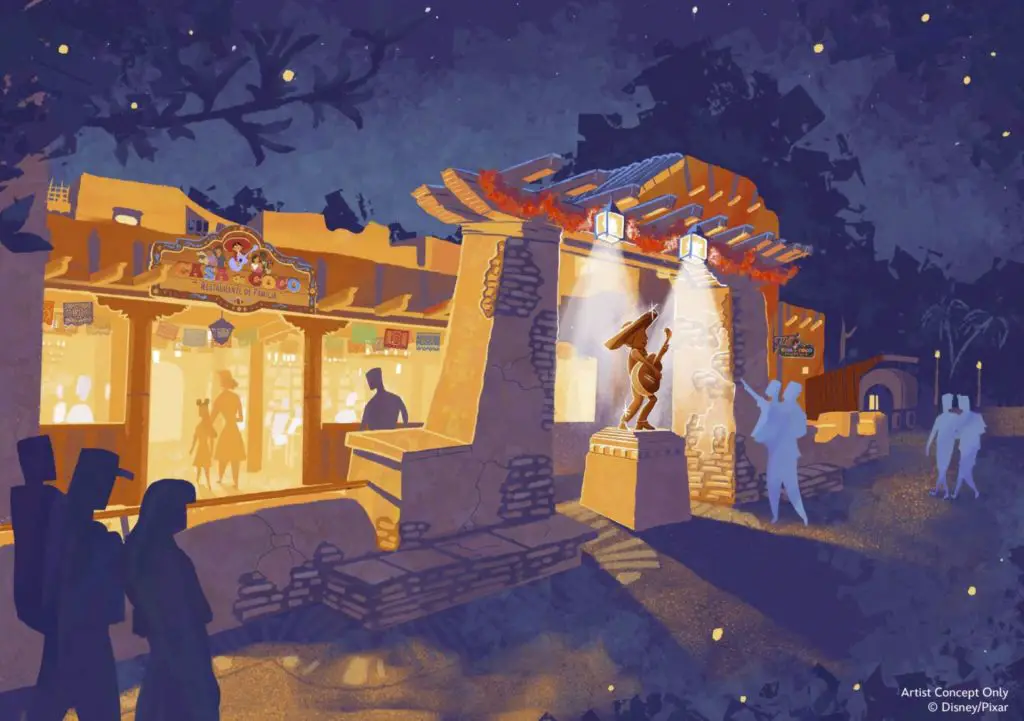 Plan your stay with the Disneyland Paris price estimate calendar
The Disneyland Paris Grand Finale will take place from 9th January until 30th September 2023. Compare and book your next Disney vacation today and benefit from the best price possible, with the DLP Price Promise, with the Disneyland Paris price estimator.
Compare different periods* and use the handy calendar to find the ideal moment for your trip to the heart of the Magic! You can now book your Disneyland Paris holiday for all arrivals until March 27, 2024!