After pausing the sales of new Annual Passes, today we've seen the news that the Disneyland Paris Extra Plus meal plan will also be paused as they have become "too popular". New purchases and upgrades to the "Extra Plus" Disneyland Paris Meal Plan will be paused on June 29th.
No further information has been shared on when it will return, and if the cost will be increased when it does due it's popularity.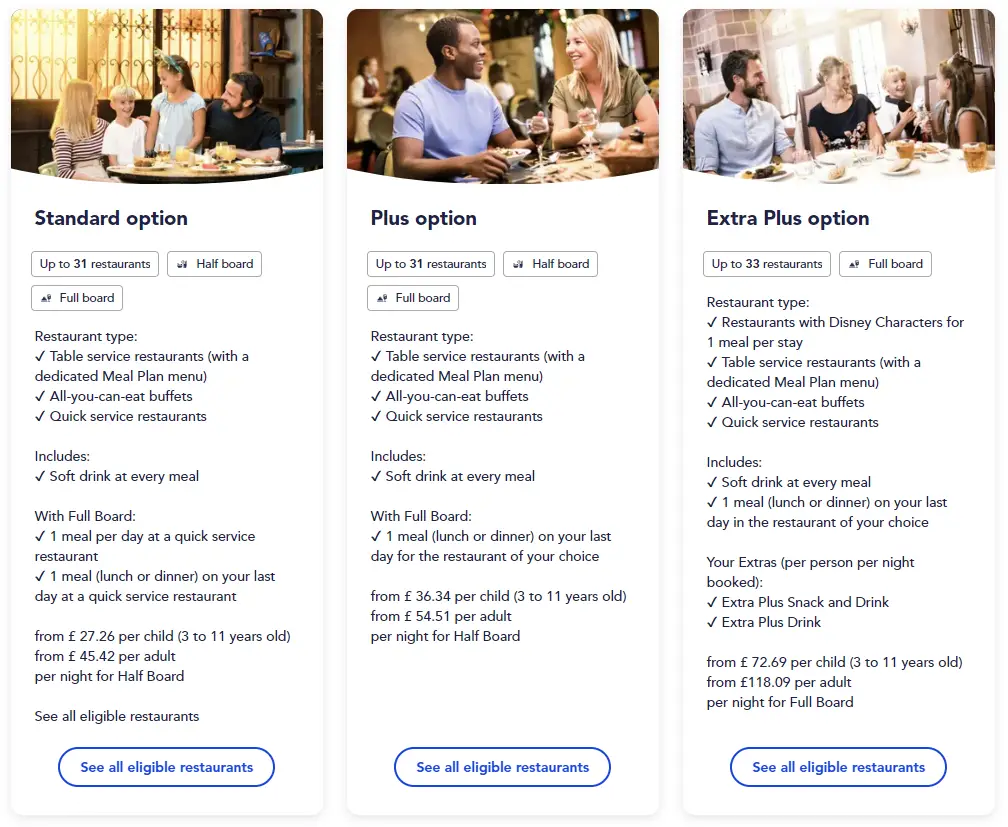 Disneyland Paris Half Board Meal Plan
We have tried and tested all the meal plans at Disneyland Paris, and they can save you money! However, for many guests the Extra Plus is not the most cost effective meal plan to choose. When speaking with guests who booked the Extra Plus meal plan, the main reason they picked this option was due to the character meal, and at the end of their vacation they still had meal vouchers left over.
This was also our experience with the Extra Plus. To get the full benefit you have to choose two table service meals per day, which is not only a lot of food, but also a lot of time outside of the parks.
Our best experience was with the Half Board meal plan, which is still available today. This provided us with the perfect balance of cost and amount of food. Its also worth noting that you can 'upgrade' any meal to a character meal when adding the meal plan to your booking, or at the restaurant when your inside the park.
---
SAVE MONEY WITH THE DISNEYLAND PARIS PRICE ESTIMATER
Compare and book your next Disney vacation today and benefit from the best price possible, by using the DLP Price Promise and the Disneyland Paris price estimator.