Eastern Airways have announced a new cooperation with Air France and the launch of 3 new UK to Paris services starting in April 2023, and with Eurostar's constant issues and removal of a direct train, this will provide guests with the UK more travel options when booking a trip to Disneyland Paris!
Eastern Airways UK to Paris
Daily services between East Midlands, Cardiff and Southampton airports will take flight to Paris Orly. The East Midlands and Southampton daily services commence on Friday 14th April, with Cardiff from 21st April, offering a year-round travel to the capital city plus onward Air France connections.
"These first three new UK-France services from East-Midlands, Southampton and Cardiff will initiate the new Eastern Airways and Air France cooperation, developing into a codeshare partnership in the course of this year. Each ensures a sustainable capacity development whereby not only direct access to Paris is offered, but onward connections to a myriad of destinations allowing business users much improved options but also an exciting and ever popular leisure offer, including Disneyland Paris celebrating its 30th anniversary this year to add to the Parisian charm the City is famous for"
The new Paris Orly service will be available with fares from £69.99 each-way including taxes and charges, operating on a low-emission 72-seat ATR aircraft, the first to be based at East-Midlands Airport for Eastern Airways. This will complement the Newquay-Cornwall service which launches on Friday 31st March and will act as a catalyst to further new services from the East Midlands hub. Air France will sell seats via an interline agreement developing into full codeshare with Eastern Airways by the end of the year.
Orly Airport
Orly airport at Paris is already used by many UK to Paris airlines including Easyjet. Orly airport is located around a 45 min taxi journey (49.5 km) from Disneyland Paris. This is a very similar distance to the more popular CDG Paris airport which is located around a 40 minute drive (45.5km) from Disneyland Paris.
To make this journey even easier guests can also book the Disney Magical Shuttle direct from Orly airport to your Disneyland Paris hotel!
Flight Schedules
Full flight schedules can be seen below with booking available through both www.easternairways.com and www.airfrance.co.uk
East Midlands
will see daily flights to Paris at 6am (6:15am Saturdays) and return flights at 7:15pm (7:30pm on Saturdays)
Southampton
will see daily flights to Paris at 9:30am (9:45am Saturdays) and return flights at 10:35am (10:50 on Saturdays)
Cardiff
will see daily flights to Paris at 1:35pm (1:50pm Saturdays) and return flights at 3:05pm (3:20 on Saturdays)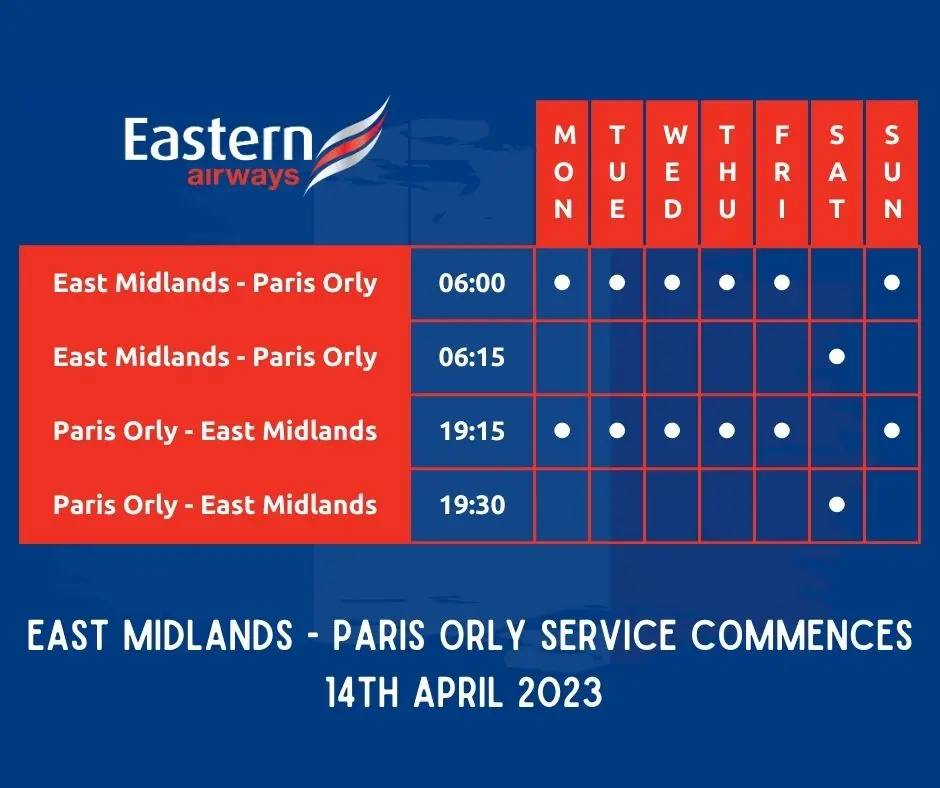 ---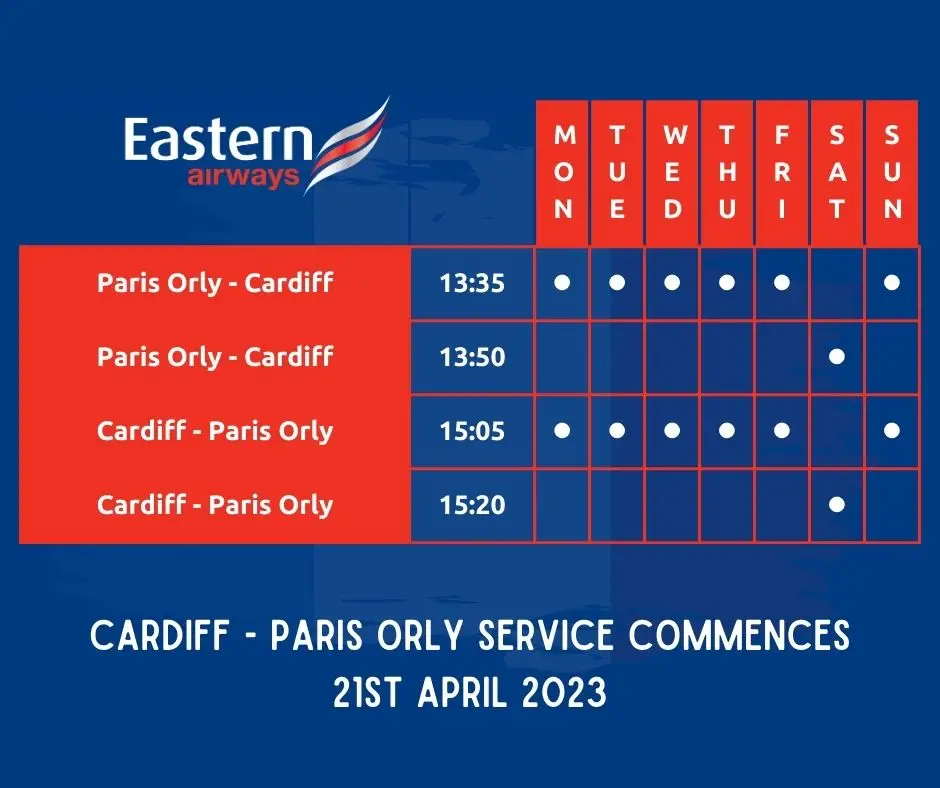 ---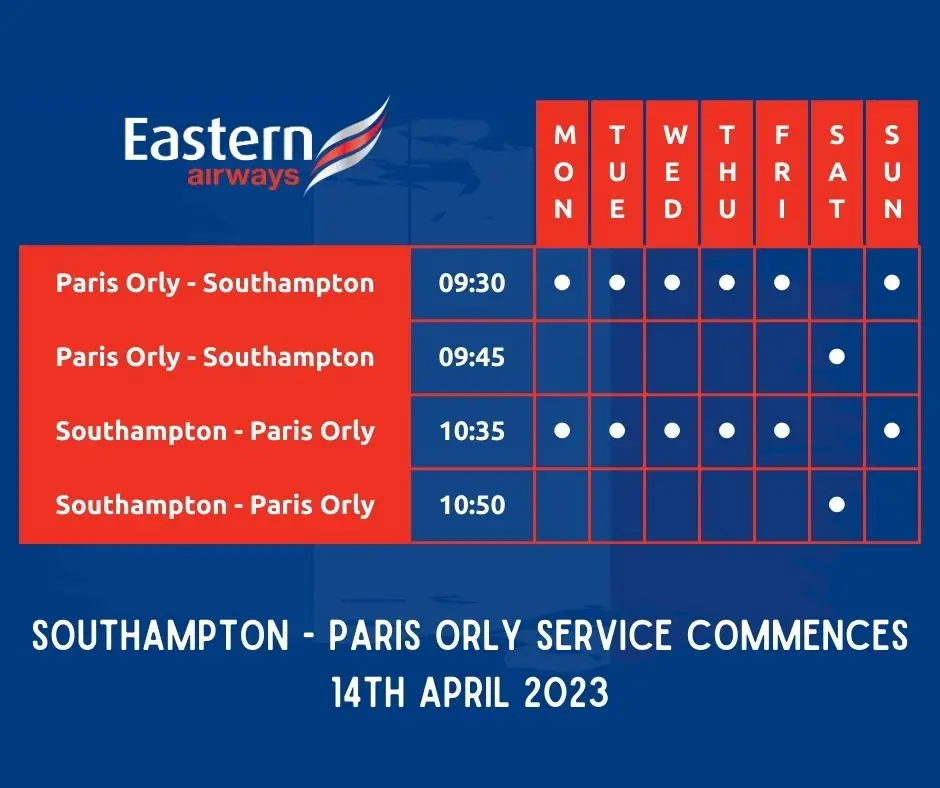 ---
SAVE MONEY WITH THE DISNEYLAND PARIS PRICE ESTIMATER
Compare and book your next Disney vacation today and benefit from the best price possible, by using the DLP Price Promise and the Disneyland Paris price estimator.