Last month we shared the news that Disneyland Paris will be celebrating "World Princess Week" from August 21-27, 2022, and now we're here to provide more specific information about the celebration. As the resort celebrates "the courage and kindness of the Disney princesses & Queens Anna and Elsa" the celebration will feature a Royal Promenade with Queen Anna and Elsa and more appearances by the Disney Princesses including Disney latest princess Raya!
Disneyland Paris World Princess Week Details
This year guests will be able to take advantage of special magic shots, princess meets and special treats
Magic Shots
Small show featuring Aurora and dancers in Castle courtyard!
8 Free Princess collectable cards
The return of the Princess Cavalcade to the song "Starting Now"
Showtimes for Princess Week
Royal Promenade will take place at 12:45pm, and 1:45pm.
This cavalcade sees the return of Princess classic carriages and the Frozen float from Stars on the Parade. The first showing of the Royal Promenade featured; Ariel, Mulan, Moana, Cinderella, Aurora, Belle, Elsa and Anna!
Aurora's Greeting will be at 3:30pm, 4:35pm, 6:55pm, 7:30pm, 8:05pm, 8:40pm
The small show sees princess Aurora creating a magical moment at the back of Sleeping Beauty castle with some Disney dancers!
Princess Collectable Cards
Guests will be able to collect 8 FREE princess cards during the special event. You can collect cards from City Hall, Princess Pavilion, PhotoPass Photographers and custodial Cast Members.
01. Snow White
02. Cinderella
03. Mulan
04. Aurora
05. Tiana
06. Belle
07. Jasmine
08. Rapunzel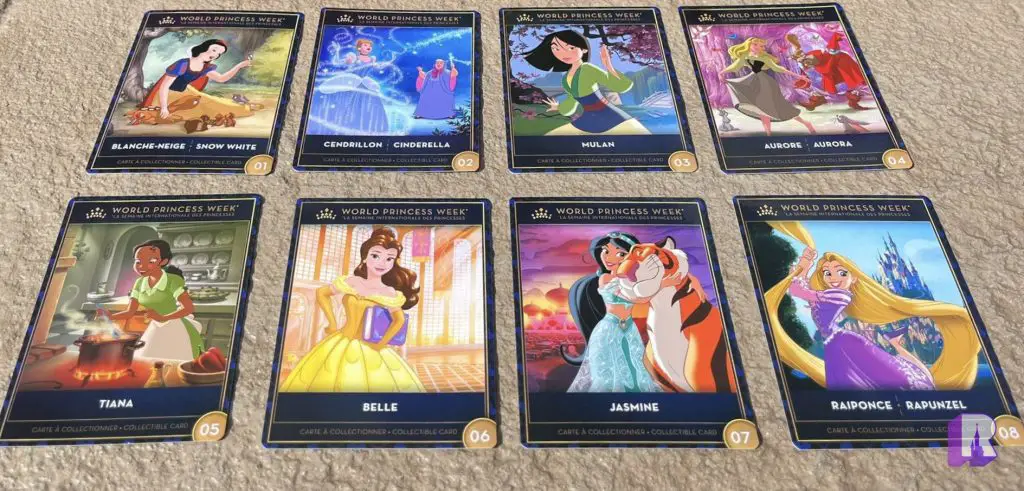 Princess Week Magic Shots
This year guests will have multiple Magic Shots available during Princess week. Pocahontas and Prince Imaginaire magic shots return, alongside the brand new Raya Magic Shot.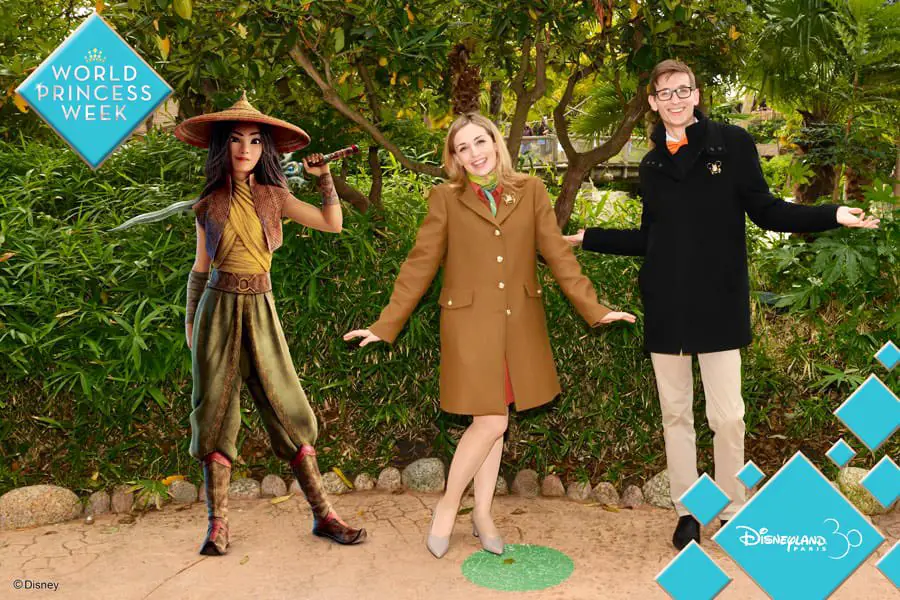 Disneyland Paris World Princess Week Treats & Snacks
Guests will also be able to purchase special limited time (Aug 21-27) treats and snack during the Princess celebration.
Raya inspired Kingdom of Kumandra Mocktail (Auberge, Walt's)
Arabian Nights Cornet (Old Mill)
Cinderella's Delight pastry & Disney Princess Macaroons (Plaza Gardens)
Sleeping Beauty Charlotte Cake (Victoria's)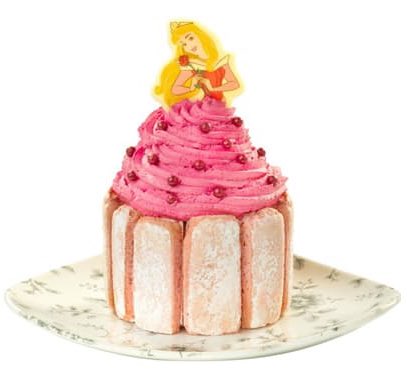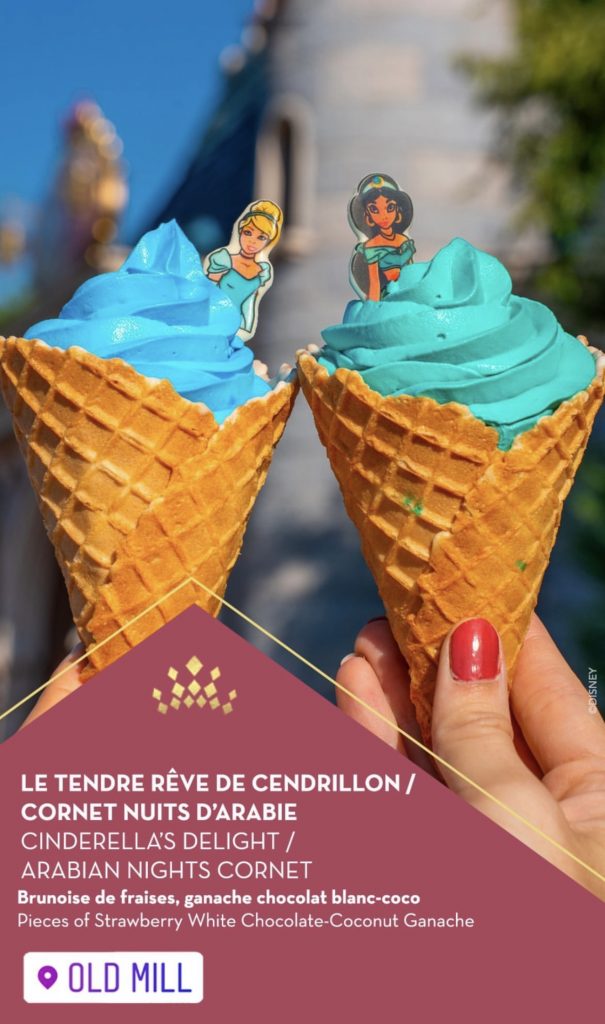 Disneyland Paris World Princess Week Announcement
Mark your royal calendars! From August 21 to 27, during the World Princess Week, come and celebrate the courage and kindness of the Disney princesses & Queens Anna and Elsa… and even wonder at a Royal Promenade at Disneyland Paris! Watch out for upcoming news of the special activities in their honour.