The latest Disneyland Paris hotel discounts allows guests to book now and save money on a trip during the Halloween and Christmas Seasons! The latest promotions allow guests to save money when staying at Disneys Hotel Cheyenne on selected dates between 6th and 20th of October, and at Disneys Santa Fe on selected dates between the 12th and 30th of November.
Not sure which Disneyland Paris Hotel & Ticket package is right for you? Whether you're visiting with family, friends or as a couple, booking last-minute or in advance, then check out the magical packages below to give you some inspiration.
Lets take a look at the latest Hotel & Tickets Package offers at Disneyland Paris
Hotel & Tickets Package for Families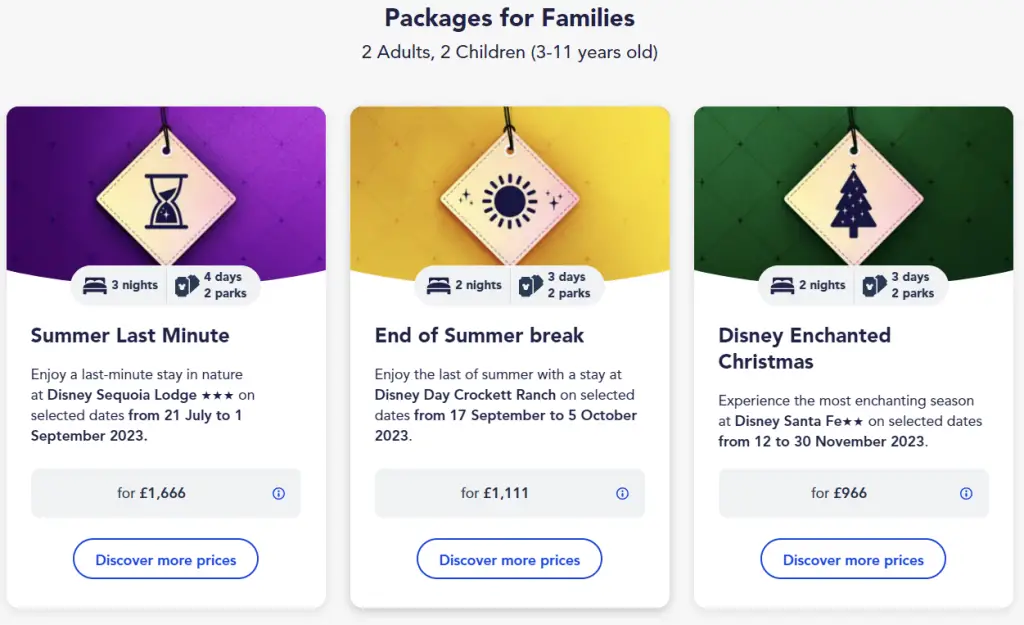 Hotel & Tickets Package for Two People (couples)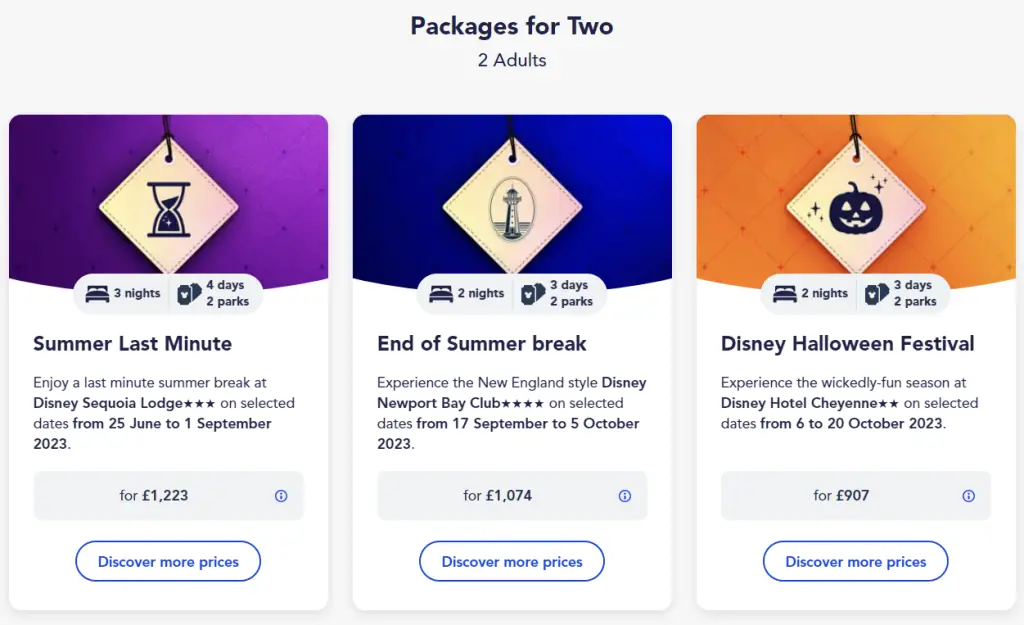 Which Disneyland Paris hotel is the closest to the park?
They are 7 Disney hotels at Disneyland Paris and unlike other Disney parks around the world, such as Walt Disney World, most of the hotels are within a 5-20 minute walking distance to the park depending on your walking pace.
read our guide on the closest hotels to Disneyland Paris
read our guide on the who to book your next Disneyland Paris with
---
SAVE MONEY WITH THE DISNEYLAND PARIS PRICE ESTIMATER
Use our calendar to find the perfect moment for your trip or choose from a range of pre-selected packages. And what's more, you can book with peace of mind with our flexible booking conditions!
Compare and book your next Disney vacation today and benefit from the best price possible, by using the DLP Price Promise and the Disneyland Paris price estimator.