Today, Disneyland Paris released the PRIDE Party programme detailing what guest can expect from this hard ticket event. Friends, family, members of the LGBTQIA+ community and allies are invited to join in the sparkling and joyful atmosphere at Walt Disney Studios Park from 8pm until 2am, with attractions open all evening, live performances and much more!
Celebrate diversity in the most magical place of all! Let yourself be carried away by the festive atmosphere of this unmissable event where everyone is welcome to gather and share a fabulous and timeless evening in all the colours of the rainbow. Come one, come all… and be yourself!
Celebrate diversity at Disneyland Paris on 17 June 2023 – tickets still available
Click here to download and save the 2023 Disneyland Paris Pride Programme
Pride Opening Ceremony
20:30 – Let's start this cheerful evening in front of Disneyland® Paris Pride Stage to celebrate diversity and self-confidence all together!
Pride Parade
20:45 – Guests, Disney friends and Disneyland® Paris Cast Members unite to celebrate diversity in harmony during the unforgettable Disney Colourful Pride Parade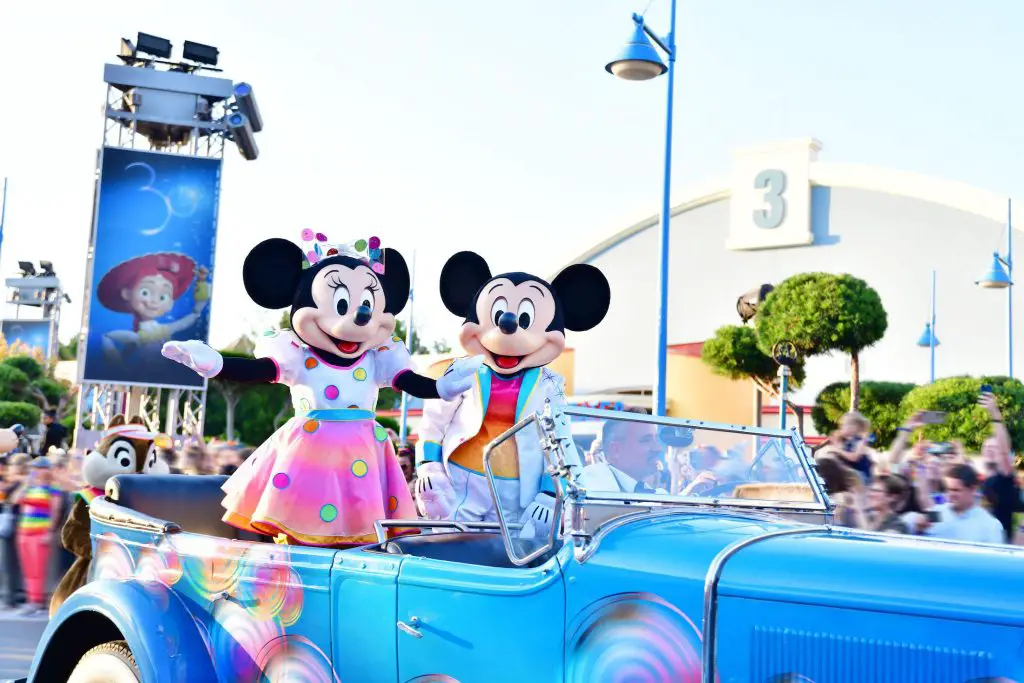 Live Performances
Dance and sing along as sensational artists perform their biggest hits in a festive and colourful atmosphere. Head to the Production Courtyard Disneyland® Paris Pride Stage for exclusive concerts with Bianca Costa, Christophe Willem, Calum Scott and Jenifer.
21:15 Bianca Costa
21:55 Christophe Willem
22:35 Calum Scott
23:25 Jenifer
00:05 DJ DANCE PARTY
Meet & Greets / Selfie Spots
Mickey and his friends celebrate diversity, self-confidence and pride all evening long. Get some glitter on and enjoy special moments with Disney friends at the celebrations all evening. Mickey, Minnie and other Characters from the many worlds of Disney can't wait to take selfies with you that you'll treasure forever.
Mickey and friends (Disney Studio 1)
Selfie spot with Woody or friends (Toon Plaza)
Incredibles hit the road (Toon Plaza)
Parisian Festive Selfie Spots with your Disney and Pixar characters friends (Bistro Chez Remy)
Stitch (Animation Celebration)
Heroic encounters (Avengers Campus)
SHARE A MOMENT WITH OUR OFFICIAL PARTNERS
Come meet the RHINOSHIELD team at our booth to live a magical experience and discover what's new
EDF gives you the energy to be yourself in a unique safe place! Come celebrate and share your pride