A brand new Premium Meal plan has been released exclusively for guests staying at the Disneyland Hotel. With the reopening of the hotel planned for 25th January 2024, Disney shared details on the optional extras available to guests, including brand new character dining options, spa treatments, and showcased a brand new Premium meal plan option available only to guests staying inside the Disneyland Hotel.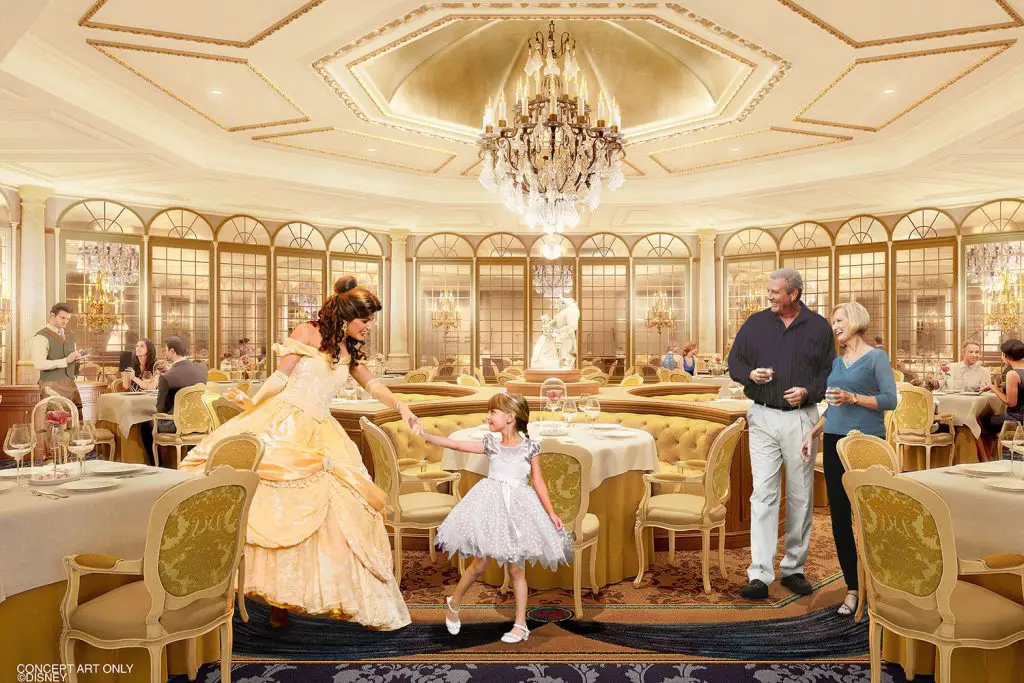 Premium Meal Plan
The Premium Meal plan starts from £64.81 per child, and £115.73 per adult / per night on the a half board meal plan.
The new Premium plan includes Character dining options, and unlike the 'extra plus' option guests with the premium meal plan can use any or all meal vouchers at a character dining location! With meals priced at €100 for the Royal Banquet and €120 for the Lumiere restaurant, the meal plan provides great value for money!
---
Plan your stay with the Disneyland Paris price estimate calendar