Hats off to a Happy 30th New Year! Get ready for an unforgettable evening of enchantment and dazzling surprises at our 30th Anniversary special edition of the Disney New Year's Eve Party! From 8:30pm until 2am, celebrate in a once-in-a lifetime party atmosphere!
Disneyland Paris have now released the New Years Eve Party Programme
Disneyland Paris NYE Party Details
Details have been released for the upcoming Disneyland Paris New Years Eve Party.
New version of "The Sparkling WISHES of Disney NYE" fireworks
Exclusive shows and parties (Goofy country soirée, Royal Ball, Mickey Disco Party..)
Nighttime Parade
Dream… and Shine Brighter by night
Dance Party in Central Plaza
Disneyland Paris New Years Eve Tickets
Party tickets are priced at €109.00 per person (both adults and children) with the Disneyland Paris New Years Eve Party starting at 8:30pm and finishing at 2:00 am at Disneyland Park
Disneyland Paris News Years Eve Visual Released
The brand new visual for the 2022 Disneyland Paris New Years Eve Party has been released, featuring a brand new NYE Party logo and Mickey Mouse in his 30th costume!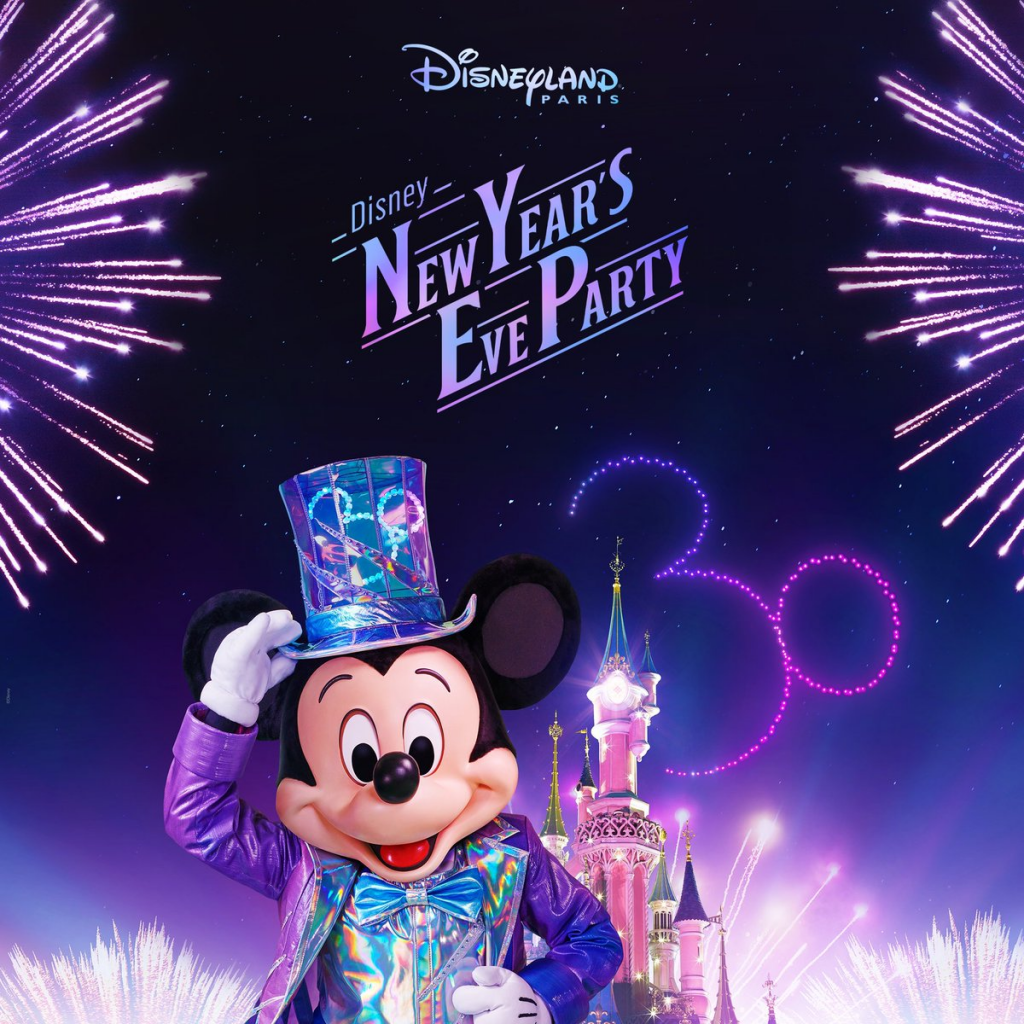 DLP NEW YEAR EVE PARTY TICKET DISCOUNTS
A 15% discount is available for guests who book a hotel and ticket package.
Buy your Disney New Year's Eve Party tickets with a Hotel+Tickets package and save 15% on the price of your party tickets, compared to the price of a standard party ticket sold separately! ​
To apply your discount please follow these steps.
– Click here to access the hotel and ticket discounts
– Select the dates of your hotel stay which must include 29 or 31 October 2022​
– Add Disney New Year Eve Party tickets to your cart (this is a paid Extra) and complete your purchase as the discount will be automatically applied!
Disneyland Paris Annual Passholders are also eligible for a 15% discount on the ticket price
Disneyland Paris Hotel & Ticket Price Estimator
If you want to be in the most magical place on Earth at the most magical time of the year, why not compare prices and book a stay in one of the other Disneyland Paris hotels?
Plan your stay with the Disneyland Paris price estimate calendar. Easily compare different dates and hotels to create your perfect trip to the heart of the Magic! View the Disneyland Paris Price Estimator here.