Only a few months ago Disneyland Paris increase the price of their Annual Passes, and today we are hearing of another price increase. This increase is very similar to the one in November with most increasing by €20-30.
Disneyland Paris Annual Pass Prices
Infinity is now €499, was €479

Magic PLUS is now €369, was €329

Magic Flex is now €319, was €299

Discovery – €229, was €209
or €289 with car parking
Disneyland Paris Annual Pass Benefit Updates
Upon looking at the benefits page of the Disneyland Paris Annual Pass we have spotted a few further changes.
Privilege Tickets Price increase
Magic Plus Low Season €47 (was €42)
Magic Plus High Season €66 (was €57)
Infinity Low Season €42 (was €37)
Infinity High Season €61 (was €52)
Complimentary access to Pushchairs, Wheelchairs, Guest Storage and Animal Care Center services has also been removed from the benefit list for Infinity Annual Pass Holders. After speaking with Disneyland Paris, they have confirmed they are still "offering these complimentary benefits until further notice" but they can end at any time.
In addition to this the Disneyland Paris Annual Pass Entrance "Dedicated entry" is no longer displayed on the list of benefits, but similar to the other complimentary services it will remain available for Magic Plus and Infinity Passholders until further notice.
New Benefit List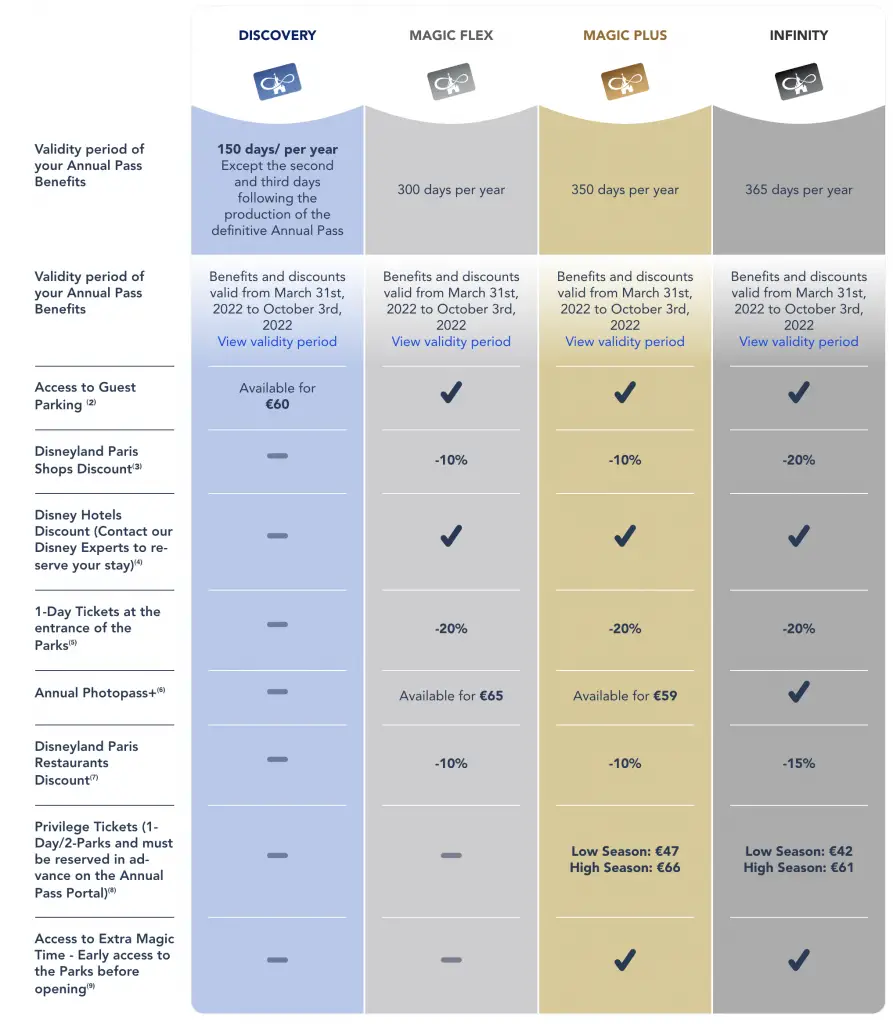 Old Benefit List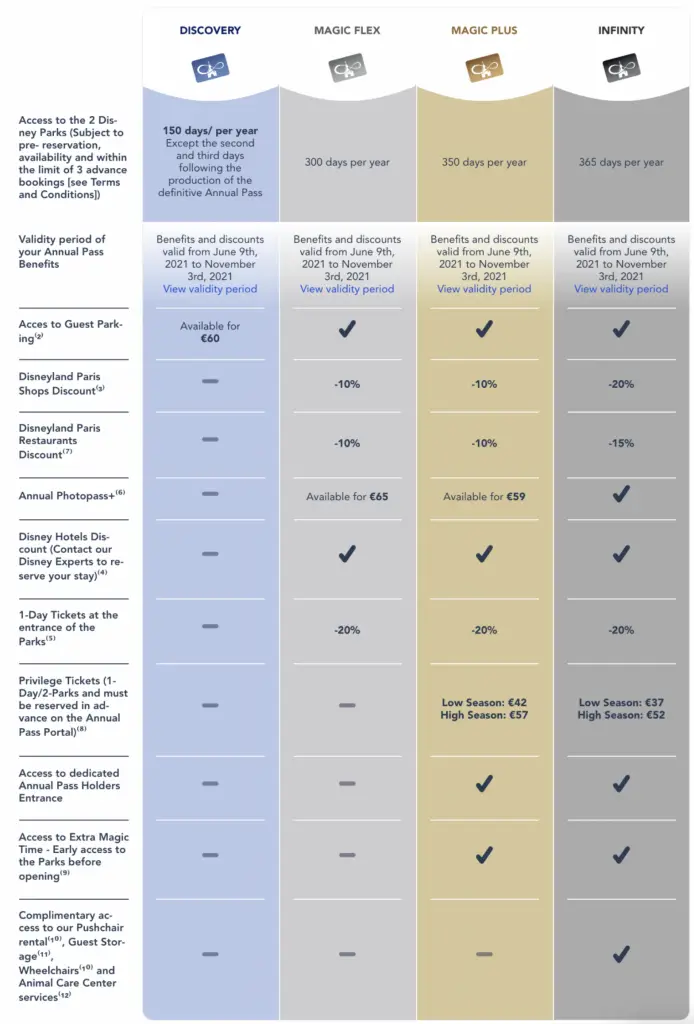 Purchase a Disneyland Paris Annual Pass
You can buy a Disneyland Paris Annual Pass via the ticket office at Disneyland Paris and online by clicking here