As part of the expansion plans for Disneyland Paris Walt Disney Studios, Disney have released new concept art for the new attraction Cars Route 66. The second ride features of the popular popular film, after Cars Quatre Roues Rally, which is also set within the Studios.
The 'new' attraction will be in place of the Studio Tram Tour. Following its closure last year. After an initial opening plan of Summer 2020, as with most things thoughout 2020, the attraction has been impacted by COVID. Therefore, after a minor delay artwork suggests an opening in 2021.
Disneyland Paris Cars Route 66 Cars Road Trip will allow guests to immerse themselves into a new Cars experience. With new decor, story, music and ride vehicles you will be transported along Route 66. As well as discovering the natural wonders, such as the Worlds Largest Lugnut. Guest will also see popular characters such as Lightning McQueen.
The atttraction will rebrand some parts of the Studio Tram Tour. The recreation and reroute of the attraction is being completed to allow for future development plans at the Walt Disney Studios Park.
Dinco Truck at "Catastrophe Canyon"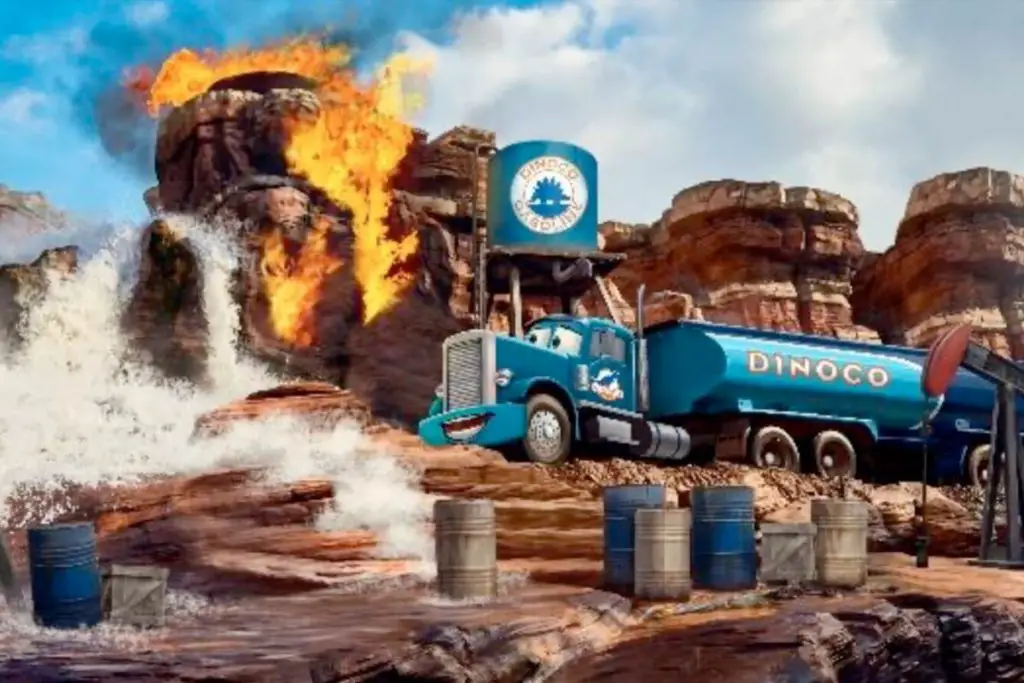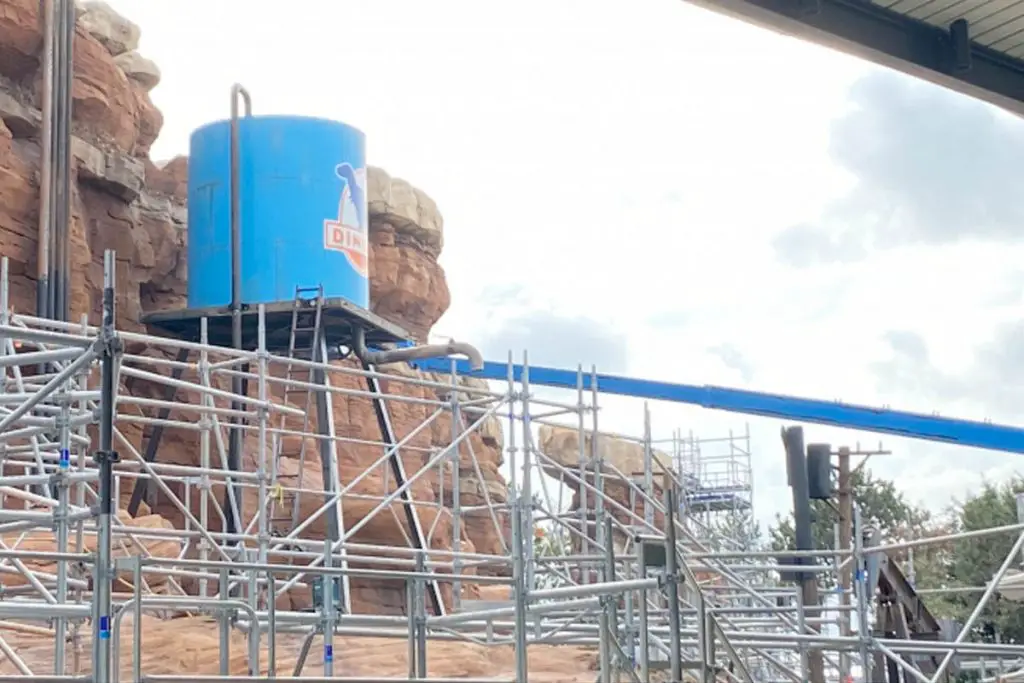 Disney released a few images as part of the IAAPA 2020. These images show the Dinco Truck in the Catastophe Canyon. This section of the Studio Tram Tour was the famous water section of the ride. This involved the ride vehicles being shaken as an earthquake begins in the canyon. Shortly after this water begins to floor down the canyon.
However, not all sections of the Studio Tram Tour will be rebranded to a Cars theme. Such areas as London are being fully removed to allow room for the upcoming Avengers Campus.
First Look at Entrance of Cars Route 66

Disney have also released the conception art and current progress of the entrance to the Cars Route 66 ride. Inspired by a "Mid-Century Modern" style, guests will enter through a tourist booth filled with maps, postcards and many other decorative items. I am sure Pixar Animation Studios and Walt Disney Imagineering will have a great time creating these. We will no doubt see nods to other attractions and the incorporatio of hidden secrets for us to find.
This new station, which appears to be well underway, is the first building to be built outside of the currrent boundry of the Walt Disney Studio Park. However, you will enter the ride by the side of Toy Story Playland rather than the old ride entrance in the central area. This relocation is to allow for the large pathway up to the new Lake.
Cars Route 66 Road Trip with be a fully-themed Cars experience with new decor, story, musicand vehicles, bringing guests along a Route 66 road trip to discover natural wonders such as the world's biggest lugnut and active water springs. Guests will even encounter favorite Characterslike Lightning McQueen and Mater along the way.

Cars Route 66 Road Trip Official Description