Get ready for your next powered-up mission with the latest Hotel & Ticket savings from Disneyland Paris!
Assemble in MARVEL Avengers Campus at the Walt Disney Studios Park, where you'll team up with the Avengers and take on the mightiest MARVEL missions and experience unexpected appearances several times an hour with Super Heroes like Thor and Black Panther are ready to drop in and recruit you to help them save the day!
Latest Disneyland Paris Hotel & Offer Detail
Based on 2 adults and 2 children
Stays at Disney Davy Crocket Ranch, Pioneer Cabin
Arrivals from 22nd July to 1st September, 2023
Subject to availability. Conditions apply.
Team up with the Avengers on their home turf!
This summer guests will be able to experience the best live entertainment from the Guardians of the Galaxy dance challenge to learning the 5 tenets of the Dora Milage!
Hero Training Center
Let some of Earth's Mightiest Heroes teach you their epic moves in this state-of-the-art physical training facility designed by Tony Stark himself!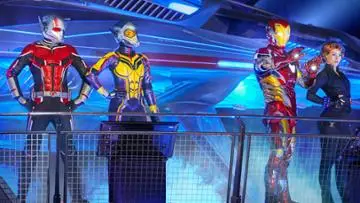 Heroic Welcome
Join Earth's mightiest heroes as they gather to celebrate the arrival of their newest recruits and give them a truly heroic welcome.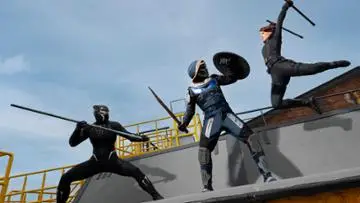 Avengers Unite!
Enemy forces are always trying to infiltrate Marvel Avengers Campus. Luckily, the Avengers are prepared for such attacks.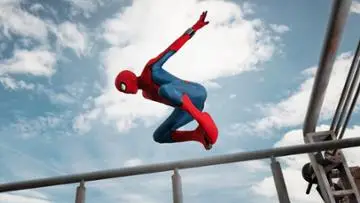 The Amazing Spider-Man!
Keep your eyes peeled and you could spot Spider-Man as he runs, jumps and swings from the rooftops of the W.E.B. Workshop!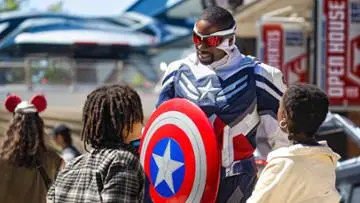 Super Heroes on patrol
The Super Heroes are out in full force as they roam the grounds of Marvel Avengers Campus to meet new recruits. Encounter them throughout the day!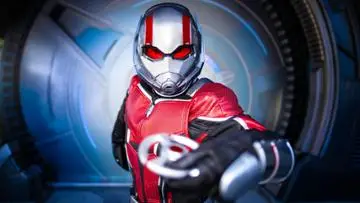 Heroic Encounter
Attention recruit, don't miss the chance to meet an Avenger as you step inside the Campus! Take on your first mission and join forces with a Super Hero.

Plan your stay with the Disneyland Paris price estimate calendar
The Disneyland Paris Grand Finale will take place from 9th January until 30th September 2023. Compare and book your next Disney vacation today and benefit from the best price possible, with the DLP Price Promise, with the Disneyland Paris price estimator.
Compare different periods* and use the handy calendar to find the ideal moment for your trip to the heart of the Magic! You can now book your Disneyland Paris holiday for all arrivals until March 27, 2024!