Earlier today we saw latest Disneyland Paris App Update confirm the Avengers Campus opening times and attraction details, however, the update brought some great news for Disney Foodies too. We can finally see the complete Menus and Prices for PYM Kitchen and Stark Factory!
PYM Kitchen Buffet Restuarant Menu & Prices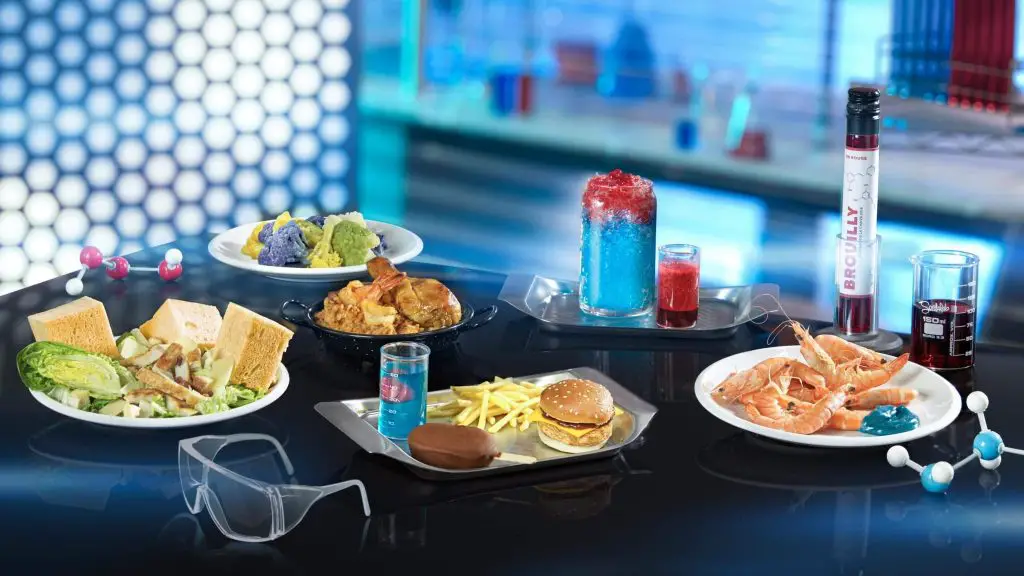 PYM Kitchen is the all-you-can buffet restaurant at Avengers Campus Paris. Guests can expect to pay €42 per adult and €30 for children, and have a selection of starters, mains and desserts.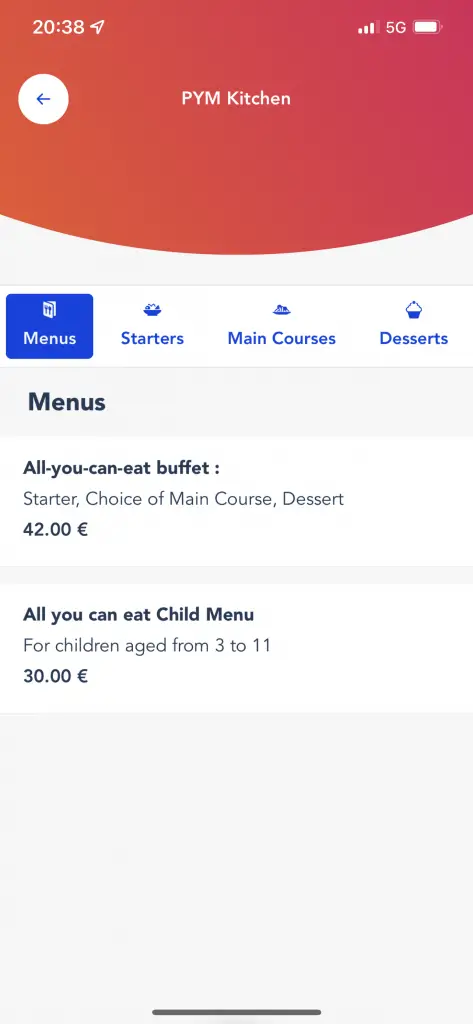 Starters
Freaked and Smoken Salmon Ancestral Salad
Soybean Molecular Salad (VEGAN)
Caesar salad and Colossal Croutons
Shrimp and Blue @Serum@ Mayonnaise
Salmon Tartare
Main Courses
Subatomic Burger and Mini Burgers
Subatomic Pretzel
Wheat Strips and Chickpeans (VEGAN)
Jumbo Jambalaya
Glazed Salon and Asian Spices
Sides
Crumble of Vegetables
Glazed Rainbow Carrots
Giant Fusilli Pasts
Deserts
Gigantic Strawberry Dessert
Maxi Cake and PYM-ini Cakes, Blue Custard
The Wasp Cells (with honey)
Pear Crumble (VEGAN)
Infinite Pecan Pie
Mini Cheesecake with Kiri
PYM Kitchen will also feature a signature cocktail (Blue Spritz and Goji Berries €15.50), mocktail (Particles Cocktail and Red Fruit Serum €10.50) and a beer flight (€19) similar to what guests have come to expect from the Skylounge at the Hotel New York – Art of Marvel.
Stark Factory Menu and Prices
Stark Factory at Avengers Campus Paris is the quick service location and will offer guests…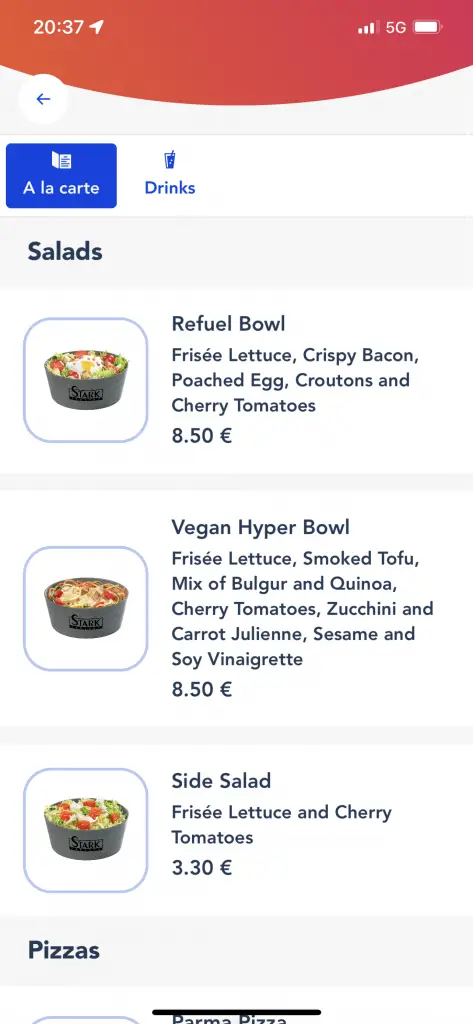 Salads €8.50
Fresh baked pizzas €14
Fresh pasta €13
Signature dessert €5