On April 12, Disneyland Paris will officially celebrate its 30th Anniversary. To make sure you get the most from the day, we have created and will continue to update this guide with the latest information on shows, surprises and events that will be taking place for guests within the park and for fans at home!
NO EXTRA MAGIC TIME
For this special day, all guests will be able to enter the park at 8:30am, not just those who qualify for extra magic time!
8.30-10:00: 30 years of magic
Grab your souvenir park maps (featuring the original and the current maps) and your 30th Anniversary flags as you enter the park.
After walking underneath the Main Street Station you we will see Cast Members line the streets celebrating and welcoming guests into the park. This will remind many of us of day the park opened after the pandemic. As you walk down towards Central Plaza you should see Mickey, Minnie and friends are all on stages joining in with the celebrations!
Keep an eye open, as you may see Natacha Rafalski (Disneyland Paris President), Daniel Delcourt (Disneyland Paris COO) and our DLP Ambassadors Carmen Lleo Badal and Quentin Rodrigues.
The first "surprise" of the day will be taking place on Main Street USA. From the latest information shared by Disneyland Paris, this could be the "30th anniversary flash mob"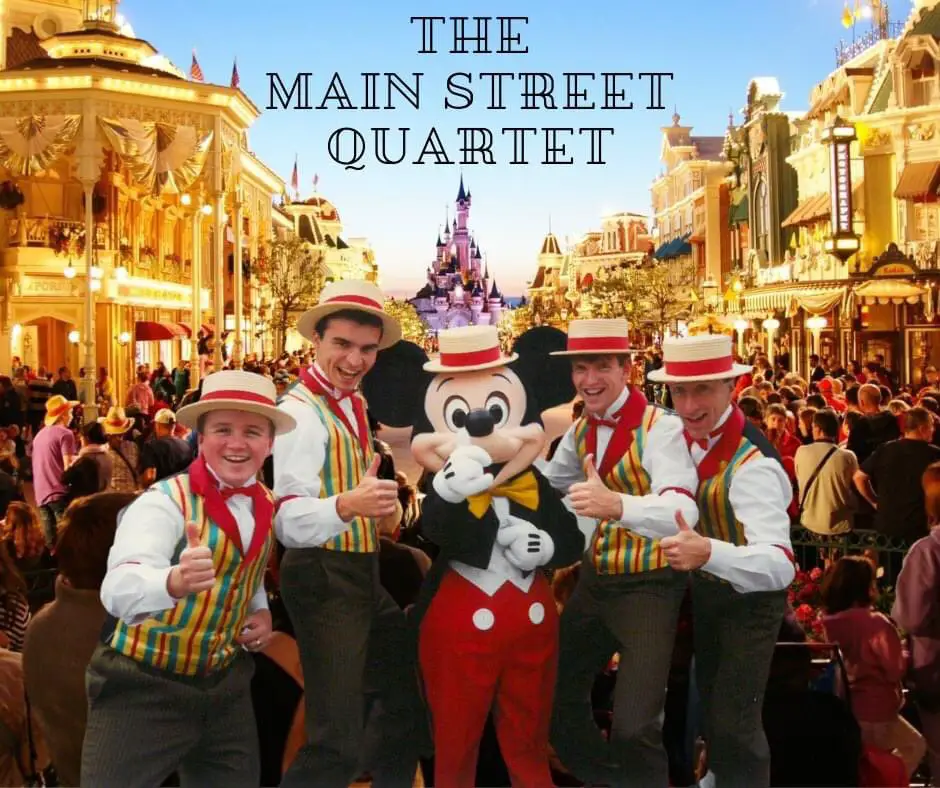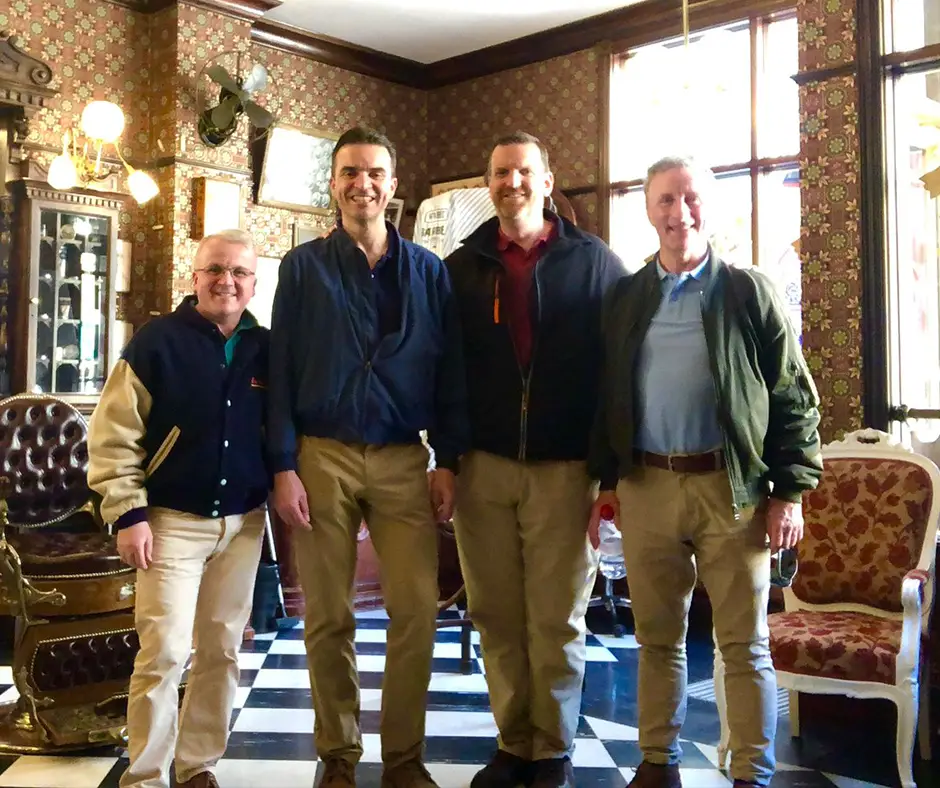 11:30 – The Original Main Street Quartet
The original Main Street Quartet (@Mainstreet1992) return after 30 years, you will be able to find and listen to them front of the Dapper Dan's Hair Cut at 11:30 and other locations throughout the day.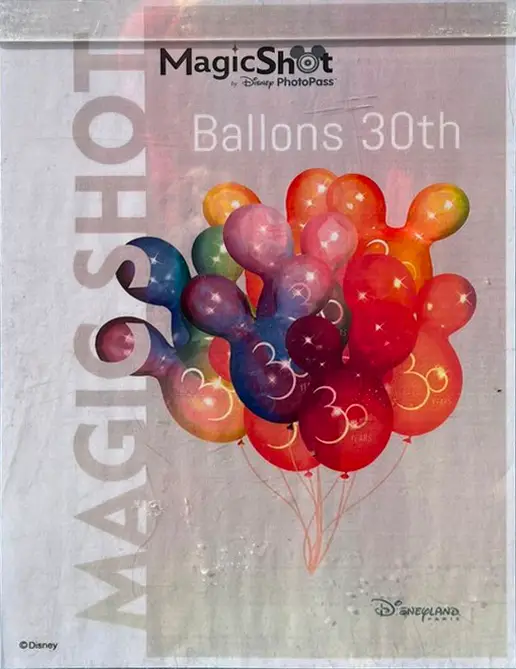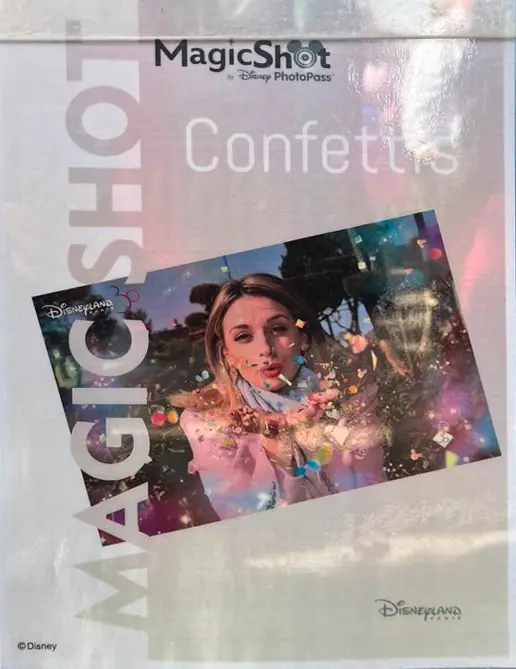 Magic Shots
Disneyland Paris will be having pop-up surprise magic shot locations throughout the park.
14:30-16.30: Disneyland Paris 30th Anniversary Disney Imagineer Panel
For those who are lucky enough to get an invitation to the Conference with Disney Imagineers you will need to be at the Disney's Hotel New York – The Art of Marvel convention centre.
David Wilson (Vice President & Site Portfolio Executive) and Tom Fitzgerald (Portfolio Creative Executive) will be hosting Tony Baxter, Beth Clapperton, Tim Delaney, Tracy Eck, Björn Heerwagen, Sylvie Massara, and Tom Morris.
However, this event can be enjoyed by everybody as it will be shown live on the Disneyland Paris YouTube channel.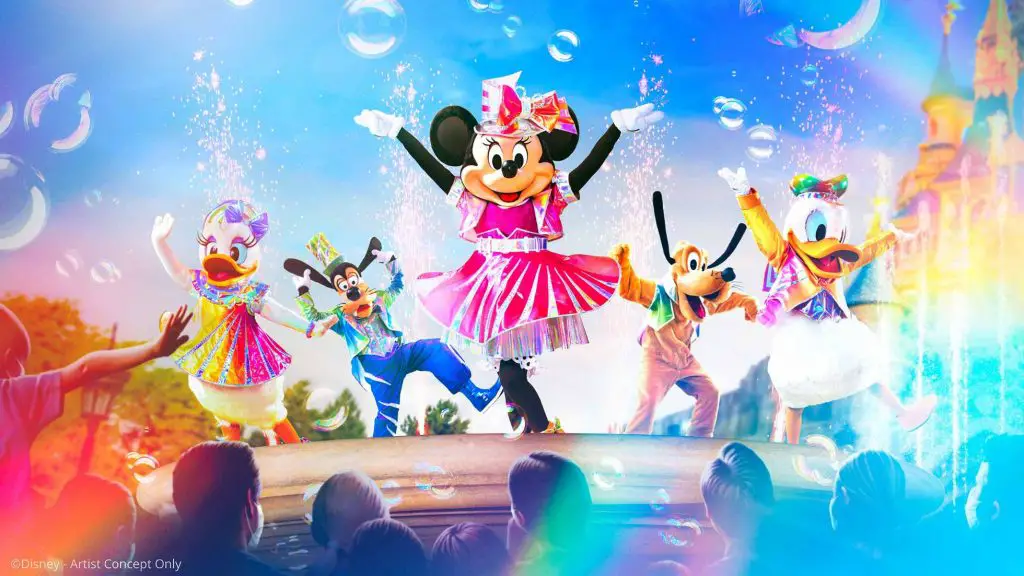 30th Anniversary Parades & Shows
Dream and Shine Brighter
The parks 30th Anniversary will take place 4 times on the 12th April. The current times are 10:50, 12:15, 14:45 and 16:00.
Stars on Parade
The fan favourite parade will also be taking place at 17:30 on the 12th April.
Disney D-Light & Disney Illuminations
The nighttime spectacular has been amazing guests since it started a few weeks ago. As usual this show will end the day at Disneyland Paris will the showtimes starting at 22:55pm
However, please do check these times on the day via the Disneyland Paris app as they may change.