Starting January 8, life will be as colorful and joyful as in a movie at Disneyland Park! Over the first few weeks of the new year, Disneyland Paris will gradually introduce a series of exciting experiences that will add some colors to cloudy winter days: Disney Symphony of Colors.
Disney Symphony of Colors: a Burst of Highly Colorful New Experiences, with a brand new drone show will start on January 8, 2024
An all-new, energy-packed show that will be launched on February 10th
February, Tinker Bell will spread her magical pixie dust on Main Street
Brand New Drone Show
This exceptional lineup will kick off in the most spectacular way, as a brand-new nighttime sequence will give guests the feeling of seeing a parade flying above the resort!
The new Disneyland Paris drone and projection pre-show premiering on January 8th will draw animated shapes of floats reminiscent of an iconic nighttime experience.
Every day at nightfall, guests will be invited to gather in front of the Castle to embark on a dazzling journey featuring a magical combination of fountains, lights, video projections, and synchronized drones that will draw animated floats in the air as a nod to an iconic experience that once lit up the night at Disneyland Paris.
Brand New Central Hub Show/Parade
The fun will not stop there, as guests will also be given a chance to dance and enjoy some highly colorful moments during an all-new, energy-packed show.
This original show – which will be performed several times a day in front of Sleeping Beauty Castle – will celebrate the amazing animation of Disney and Pixar by bringing together Mickey, Minnie, Donald, Daisy, Goofy and many other beloved Disney and Pixar Characters, such as Timon (The Lion King), Joy (Inside Out) and Mirabel (Encanto), who will appear in a show at Disneyland Park for the first time.  
Tinker Bell Pixie Dust Decorations
Also in February, Tinker Bell will spread her magical pixie dust on Main Street, U.S.A. to turn a wintery setting into a flowery environment, showcasing all of the wonderful colors of nature.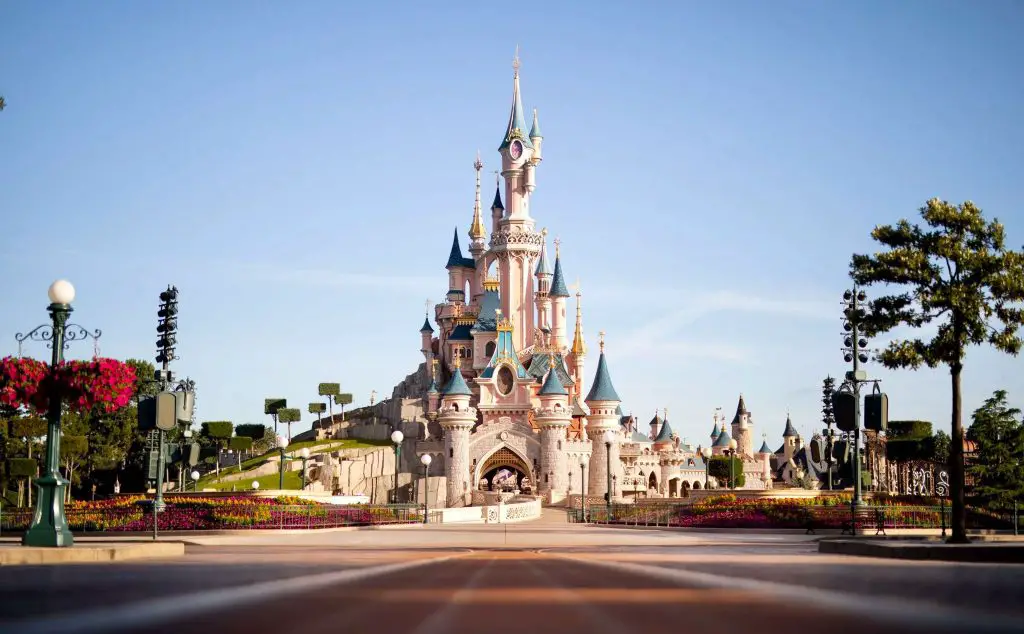 Plan your stay with the Disneyland Paris price estimate calendar