Mickey Mouse along with the Disneyland Paris landscaping and restaurant teams unveiled the brand new vegetable garden Disney Hotel Cheyenne this week. The vegetable garden will provide locally fresh grown vegetables and herbs for the restaurants located within Disney Hotel Cheyenne and Disney Hotel Santa Fe.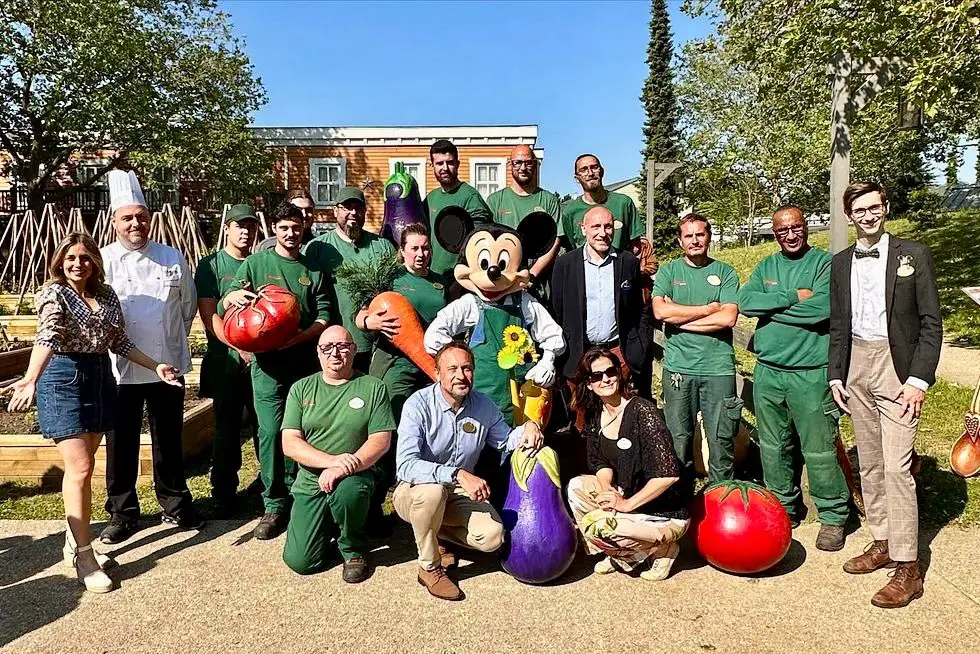 Hotel Cheyenne Remy's Vegetable Garden
The Disney Hotel Cheyenne has its own vegetable garden, with 245 m2 of cultivated area out of a total surface area of 470 m2. This allows for several types of organic produce to be grown on property, all for the use of guests staying at the Disney Hotel Cheyenne and the Disney Hotel Santa Fe. The Landscaping and Environment teams have worked with a local ESAT to completely redesign the garden and prepare the seedlings.
Plan your stay with the Disneyland Paris price estimate calendar
Compare and book your next Disney vacation today and benefit from the best price possible, with the DLP Price Promise, with the Disneyland Paris price estimator.
Compare different periods* and use the handy calendar to find the ideal moment for your trip to the heart of the Magic! You can now book your Disneyland Paris holiday for all arrivals until March 27, 2024!