For the first time ever, D23 Gold Members will get the chance to be at a one-of-a-kind event at Disneyland Paris to celebrate the 30th Celebrations Grand Finale! On the 12th and 13th of April, D23 Gold Members, will be invited to Disneyland Paris and experience specialty dining opportunities, behind the scenes looks at the park, a peek at the latest entertainment and be part of exclusive tours by Walt Disney Imagineering (WDI).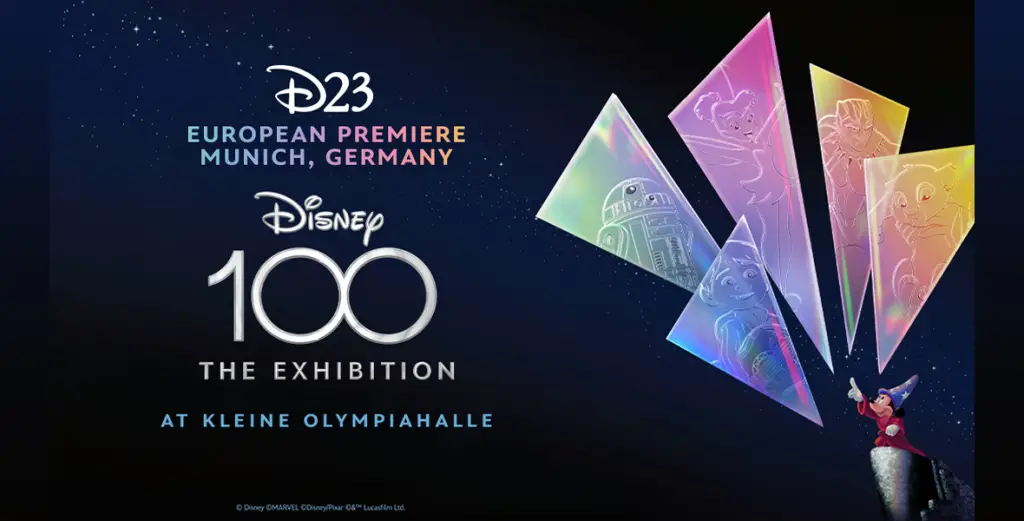 For the first time, D23: The Official Disney Fan Club and Disneyland Paris invite you to join us for a two-day adventure celebrating the Grand Finale of the resort's 30th Anniversary, featuring the uniquely iconic attractions, shows, hotels, and offerings that have become staples of the Disneyland Paris experience.
Ticket Details
Gold Member: $590 (+$7 Processing Fee) per ticket.
Tickets go on sale on Thursday, March 2, 2023, at 8 a.m. PT / 11 a.m. ET / 5 p.m. CET.
Click here to buy your tickets
Event Details
Park admission and reservations for both Disneyland Paris and Walt Disney Studios Park on April 12 and April 13, 2023
Disney Premier Access for attractions at Disneyland Paris and Walt Disney Studios Park on April 12 and April 13, 2023
Two (2) hosted in-park dining experiences
Two (2) exclusive Walt Disney Imagineering-hosted in-park tours of Avengers Campus and Ratatouille: The Adventure
Reserved viewing for Disney D-Light, Disney Dreams!, and parade
Reserved seats for a selection of theatrical showings
Private event on the evening of April 12, complete with food and beverage offerings
Exclusive event credential
Souvenir gift
Enchanting surprises!
Additional information, including more about locations, times, and discounted hotel offerings will be released to D23 Gold Members who purchase tickets to this event.
Tuesday, April 12:
Guest Check-In – D23 Members will receive their park tickets and a souvenir gift.
Time to Explore Disneyland Paris – Explore the park at Disneyland Paris, with included park admission, reservation, and Priority Access for April 12 and 13, 2023.
Lunch at a Disneyland Paris Restaurant – D23 Gold Members can take advantage of a delicious lunch at a Disneyland Paris-exclusive table-service restaurant.
Gala Dinner at the Convention Center of Disney's Hotel New York: The Art of Marvel followed by Disney D-Light and Disney Dreams! Reserved Viewing in Disneyland Park – After a magical evening designed for every Disney fan at heart, head back into the park for reserved viewing and prepare to be amazed by the brand-new magical show with spectacular drone light choreography that illuminates the sky over Sleeping Beauty Castle as if by magic, followed by the premiere of the spectacular Disney Dreams! nighttime spectacular, which is coming back to the park beginning April 12. It's the perfect way to end a 30th Anniversary day!​ ​
Wednesday, April 13:
Time to Explore Walt Disney Studios Park – Explore the park at Disneyland Paris, with included park admission, reservation, and Premiere Access over the course of both days.
Lunch at a Walt Disney Studios Restaurant – D23 Gold Members can take advantage of a delicious lunch at Walt Disney Studios Park.
Guided Tour of Avengers Campus with Walt Disney Imagineering – Explore the brand-new land and learn about the story and details big and small, right from the talented Imagineers behind Avengers Campus at Walt Disney Studios Park.
Avengers: Power the Night Reserved Viewing – Enjoy viewing for this groundbreaking nighttime drone show. This brand-new show celebrates the Super Heroes of the Marvel universe, combining music, lights, pyrotechnic effects, video projections, and up to 500 drones that come together to form a mind-blowing series of icons representing the powers of legendary Super Heroes, including Captain America, Captain Marvel, Scarlet Witch, and for the first time at Disneyland Paris, Shang-Chi!
Walk-through Experience at Ratatouille: The Adventure with Walt Disney Imagineering – Complete your epic adventure and walk through the original Ratatouille attraction after the park closes, with an exclusive hosted tour from Walt Disney Imagineering.
Even more surprises!
And we have other surprises in store, such as reserved seating for some of Disneyland Paris' best shows and more! New details will be revealed later on.
In addition to the extraordinary event offerings, guests of D23 can take advantage of a special rate to stay at Disney's Newport Bay Club, Disney's Sequoia Lodge, or Disney's Hotel Cheyenne.

The Magic Goes GLOBAL with D23 Events Coming to Europe
To celebrate Disney100—an anniversary of global proportions—D23: The Official Disney Fan Club is also heading to the UK and Germany in April, 2023.
From 7th to 10th April, D23 will be covering the Star Wars Celebration Europe 2023 Event in London, bringing us all the intergalactic fun and updates from around the galaxy! D23 Members will also be able to view an exclusive screening on Saturday, April 8, so look out for more details soon!
Then, later in April, D23 Members will be invited to experience all the excitement of the celebration of the century in Germany with a special preview of Disney100: The Exhibition during its European premiere at Kleine Olympiahalle in Munich! Disney100: The Exhibition invites guests to step into their favorite stories using innovation and immersive technology throughout ten galleries in the 15,000-square-foot exhibit. The Walt Disney Archives opens its vault of treasures, showcasing hundreds of extraordinary objects, including Disney's "Crown Jewels"—more than 250 rarely-seen original artworks and artifacts, costumes and props, and other memorabilia. Stay tuned for more details on our member-exclusive opening celebration of this incredible exhibit!