Each year guests staying at Disney hotels can pay an additional fee to have their room decorated for Christmas. This years guests staying at Disney's Hotel Newport Bay Club will have the option to buy a Christmas Package!
Whats in the room present package?
Each package contains Disney treats, greeting cards, Christmas baubles, Christmas hat, hotel branded blanket, plush teddies and soft toys.
You can add it to your room via the reservation line for €189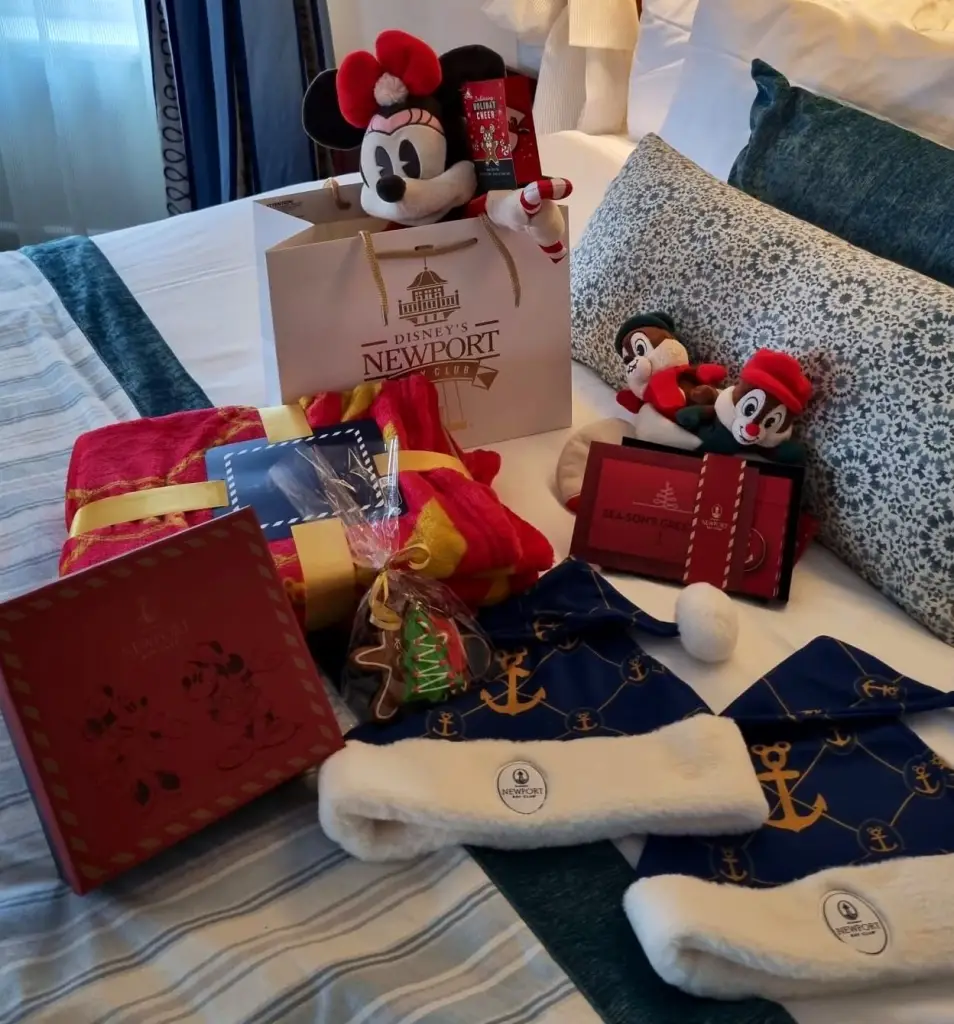 Check latest Newport Bay Club Hotel Offers
Use the Disneyland Paris hotel price estimator to see the best prices for stays at Disney's Newport Bay Club hotel and compare similar dates or hotels to ensure you are always paying the best price! Don't forget, by Booking direct with Disneyland Paris, you get the benefits of their Zen Guarantee and Price Promise!
Click here to check the latest prices