This sad news has been released recently as an email has been shared online by Disneyland Paris Cast Members. The email appears to confirm the permanent closure of Buffalo Bills Wild West Show…with Mickey & Friends (La Legende de Buffalo Bill…avex Mickey et ses Amis!) and Lights, Camera, Action! (Moteurs…Action!) Stunt Show Spectacular amongst others. Sent by COO Daniel Delcourts, the email outlines the changes of several entertainments' options within Disneyland Paris.
The email states that the union will be meeting on 16th November. This meeting has been set to allow them time to "discuss the future" of certain entertainment options. It also outlines that some Cast Members are to be relocated, whilst some will be departing.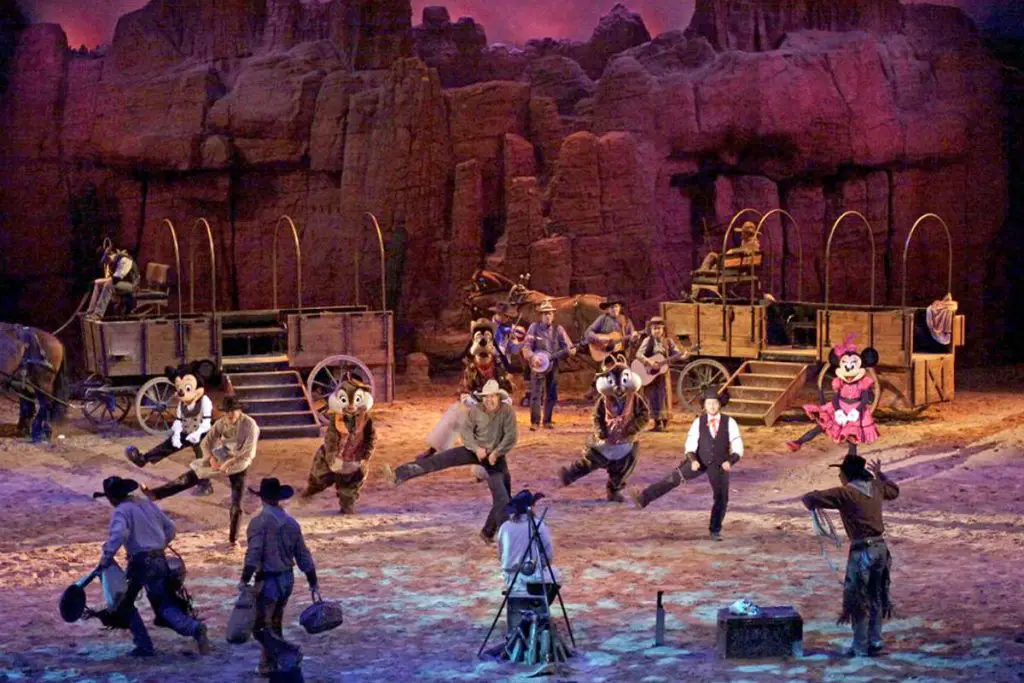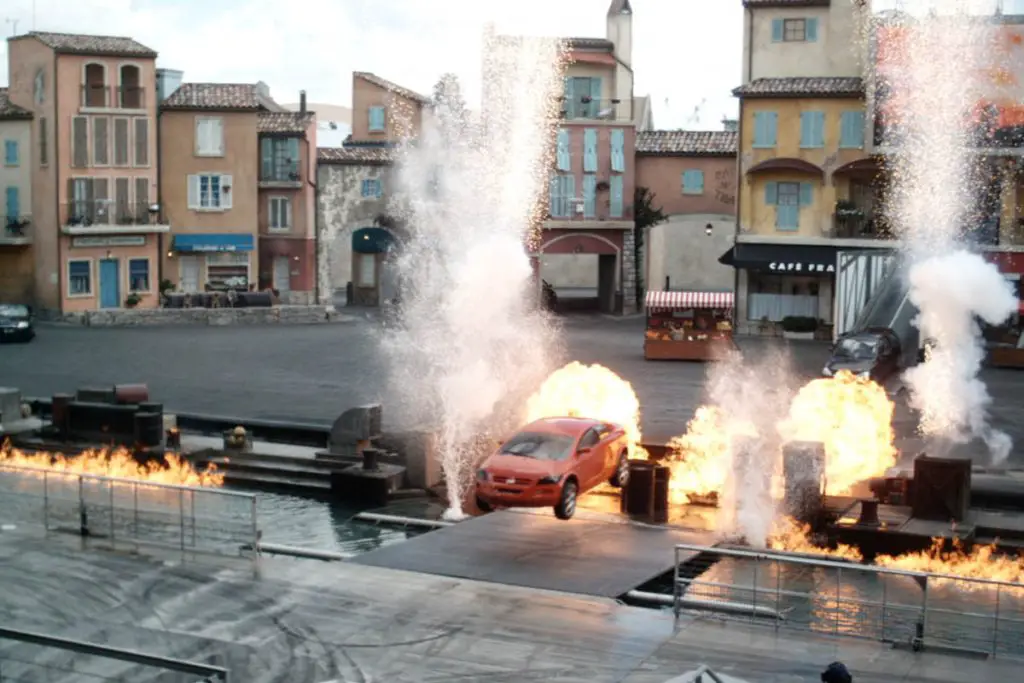 Most of the entertainment options were closed along with the Parks due to the lockdown measures in France. However, when they reopened, these stayed closed and it appears the shows will never reopen.
As well as the focussing on 2 major shows at Disneyland Paris, the email also addresses other entertainment options within the Parks. These include puppeteers, street performers and musicians. We think the puppeteers could be from The Lucky Nugget Saloon, and musicians from the Town Square. Disney have tried to 'cut' these for many years, but French labour laws have made it very difficult for them.
Unions have confirmed that the horses from the show will be moving to the historical theme park "Le Puy de Fou"
Channge of Entertainment Focus and Expansion Plans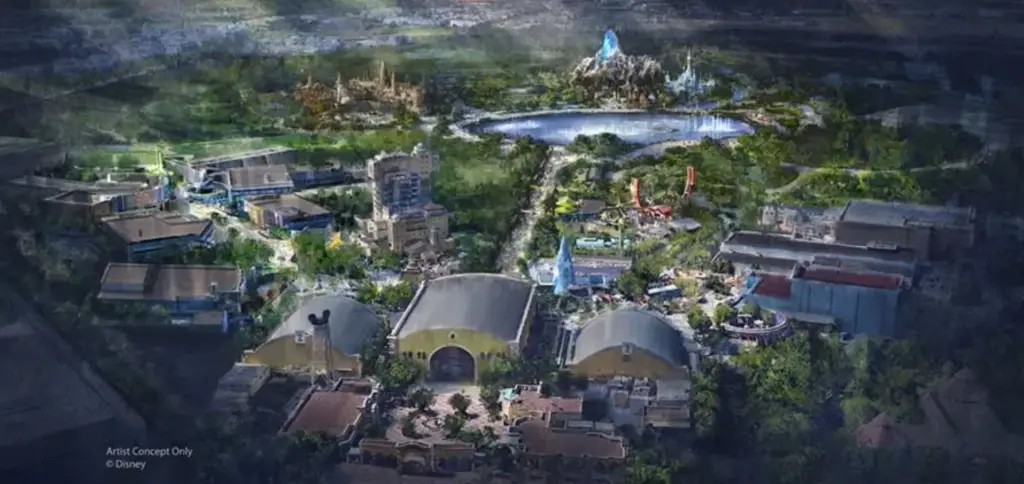 According to Delcourt, Disneyland Paris is shifting its focus from permanent shows to seasonal entertainment due to guest demand and part of their "great transformation project". This is part of new ongoing expansion of Walt Disney Studios Park to include Marvel, Frozen and Star Wars Lands. He has also stated that the success of the new entertainment options since the re-opening have been met with great guest satisfaction. These have included the popular Magic Shots and Selfie Spots.
Buffalo Bills and Lights, Motor Action Closed
There is no doubt it is sad to see some of these entertainment options close for good. With both "Buffalo Bills" and "Lights, Motor…Action! " being opening day entertainment options respectively.
The Stunt Show is one of our traditions. Every trip we went to go and watch it. If we are being honest, the show never changed. It was the same routine, and same gags each time. But we loved it, and loved the chance to sit and rest our feet.
We only saw Buffalo Bills once, and this was a long time ago. However, we did have this booked as part of 2 of our trips before before COVID forced the closure of the parks. It was a family fun show, and from what I can remember the BBQ food was amazing! We are gutted we didn't get to see this one final time before Buffalo Bills appears to close for good.
Email Outlining Entertainment Closures
Hello everyone.

As you know, following the latest measures taken by the French authorities, Disneyland Paris has temporarily closed since last night. Nevertheless, we remain focused on the future of our business and are committed tocontinue discussions with our social partners in order to define the possible optionsfor our Cast Members, our visitors and our destination.

Today, we sent a notice for separate meetings of the CSSCT with oursocial partners of Disney Village, the Shows division and technical services. These discussions are by nature confidential and it is a necessary condition for an exchange constructive with them. I wanted to give you some context on these meetings that are starting November 16, upstream of consultations with the social and economic committee.

Their objective is to discuss the future of certain components of our Shows offering, including the Buffalo Bill Legend dinner show… with Mickey and his Friends at DisneyVillage and Motors… Action | Stunt Show at Walt Disney Studios Park, as well as thepuppeteers, Disney Village street performers and musicians. We will discuss also redeployment options for all our Cast Members affected by the proposed changes to our Shows offering.

These discussions are part of the great transformation project of our destination which includes new seasonal celebrations as well as new experiences such as Cars Route 66 Road Trip, Disney Junior Dream Factory, the highly anticipated opening of Disney's Hotel New York – The Art of Marvel and the ongoing expansion of Walt Disney Studios Park. In recent years, our visitors have expressed a stronger affinity for our franchises, these the latter are at the heart of new offers. Our visitors also want more seasonal experiences and ephemeral – to which we have already responded by offering themed seasons the Lion King and the Jungle Festival, which have been a huge success with our fans and generated very strong satisfaction results. We also keep reinventingthe visitor experience by activating a multitude of levers, including our Shows program, with for example the new Selfie Spots which arouse the enthusiasm of our visitors.

I would like to salute all the teams who have been able to bring Disney magic to life in an innovative way.during the Disney Halloween Festival – surprise appearances of floats and our Characters at Selfie Spots with themes that were highly acclaimed by our visitors and that reveal our abilityå adapt to the ever-changing expectations of our visitors.

As we continue our transformation, we are still committed to placing our Cast Members at the heart of our decisions: we have already successfully redeployed Cast Members related to the transformation of Disney's Hotel New York – The Art of Marvel and recent worksmade for Avengers Campus at Walt Disney Studios Park. As we continue to developand to invest in the visitor experience through our destination, we plan to adopt asimilar approach redeployment of affected Cast Members. We will share with you moredetails as soon as possible.

Thank you to all of you,

Daniel

Original email in Google Translate
The original email from Delcourt can be found below.