The Disneyland Paris Sleeping Beauty Castle refurbishment will start in January, in preparation for Parks 30th Anniversary. The announcement was made at the Disneyland Paris InsidEARS virtual Christmas presentation yesterday.
Watch the Refurbishment Announcement below.
It is the first time the Disneyland Paris Castle is being refurbished on this scale.
Tracey Eck, the Artistic Director for Disneyland Paris, explains that it is the first time since the opening of the Park that the castle is being refurbished on this scale. Sleeping Beauty Castle is the icon of Disneyland Paris and they want it to be perfect for the Parks 30th anniversary!
The refurbishment will begin in January 2021, whilst the Parks are still closed. They've been planning this for two years and it is expected to take around a year to complete.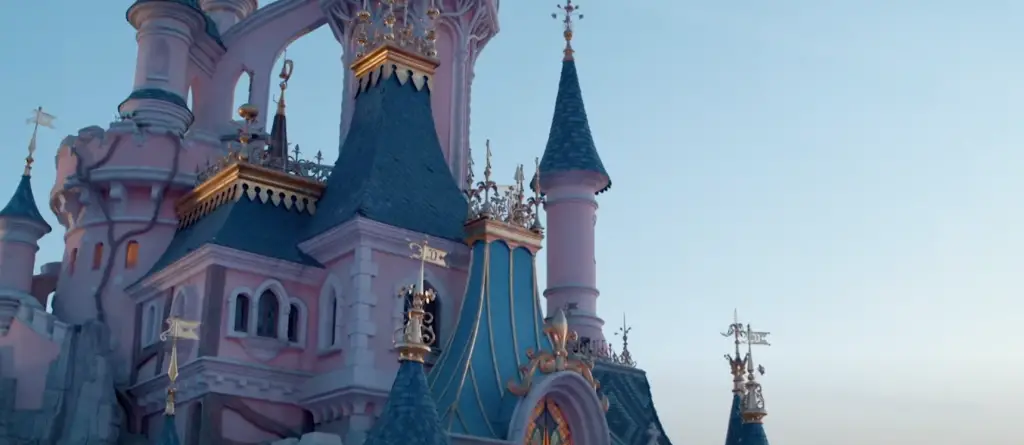 Disneyland Paris will be working with the best craftsmen in France as part of the refurbishment, The roofs will be using the same craftsmen who have worked on historical monuments such as the Notre Dame de Paris.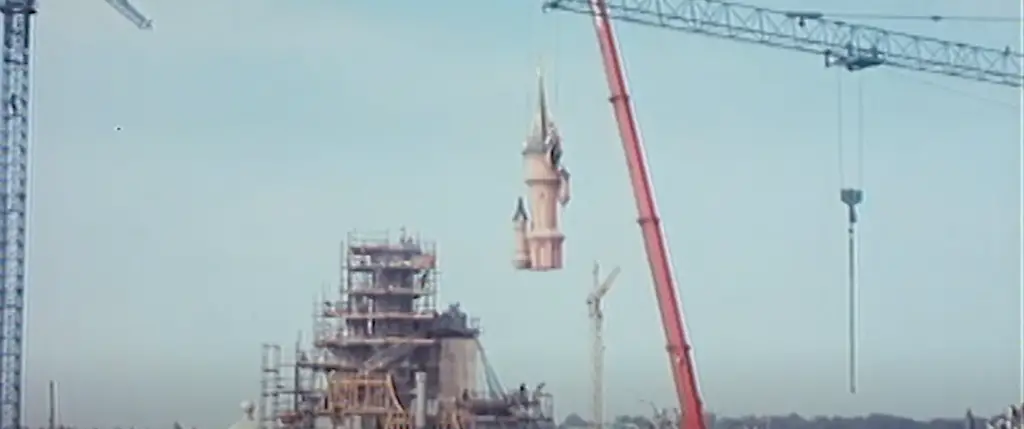 To ensure a speedy transition, some of the towers will be completely rebuilt off-site. Then using the same method as when the Castle was originally built in 1990. They'll use a crane to remove the old towers and put the new ones in place.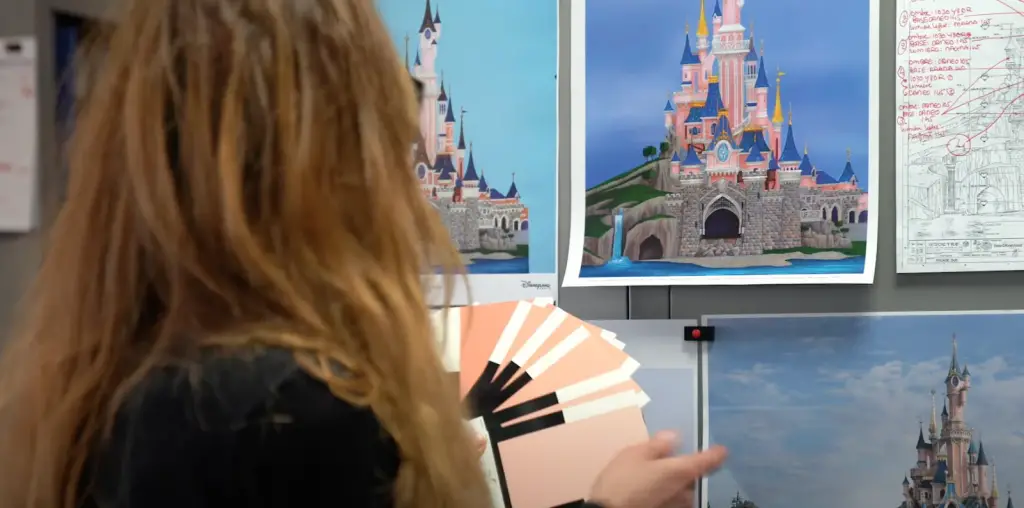 The Disney Imagineers team will following the same steps they took when refurbishing the Walt Disney World Castle in Florida. They'll check and take care of the aesthetics and the colours that are needed for the European weather.
The team will also be accompanying the construction team on-site. By working closely with the construction team and painters they can ensure they reach the perfect appearance worthy of a Disney Castle.
The Sleeping Beauty Castle Printed Tarpaulin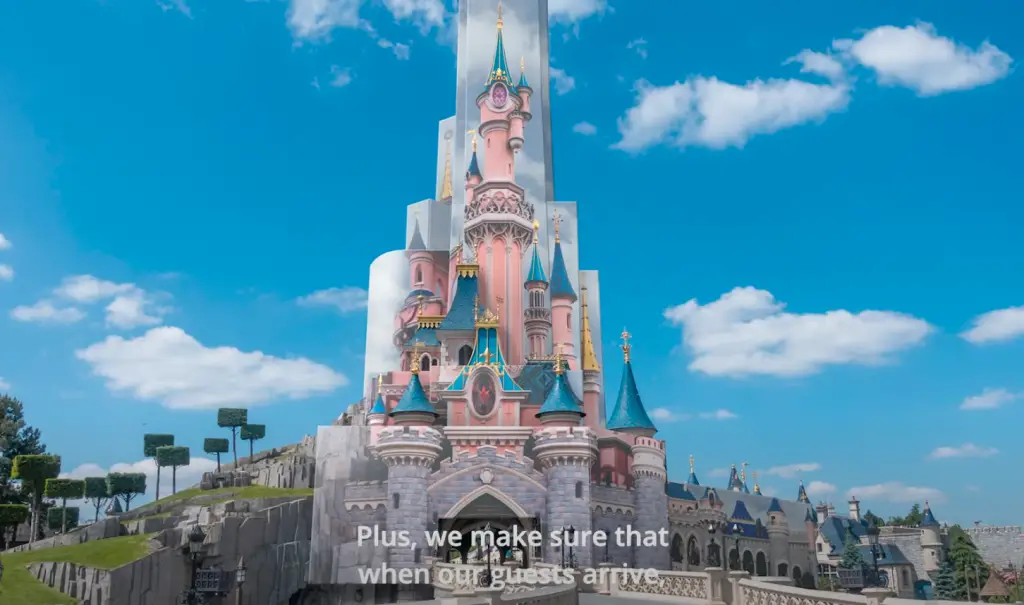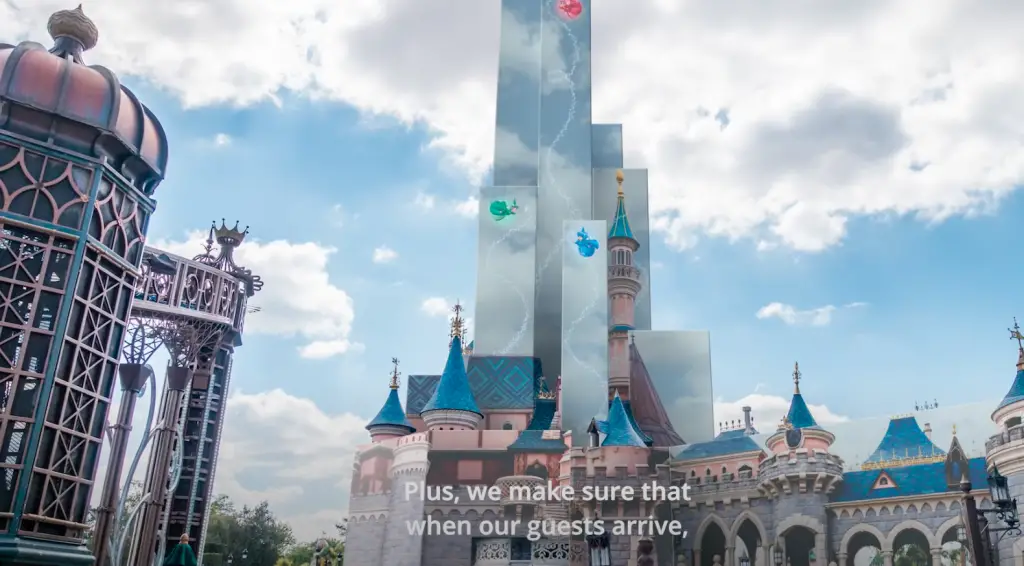 The castle will be covered with printed thematic tarpaulin. This means guests can still have the 'Castle" in their photos during the Sleeping Beauty Castle Refurbishment. Whilst the Castle will be covered up it will not be fully closed. You are still going to be able to go through the Castle and visit the stores.