New information has been released about the attraction code named "Jukebox", which will replace the iconic Rock 'n' Roller Coaster with an Iron Man Re-Theme including a brand new Iron Man Audio-Animatronic.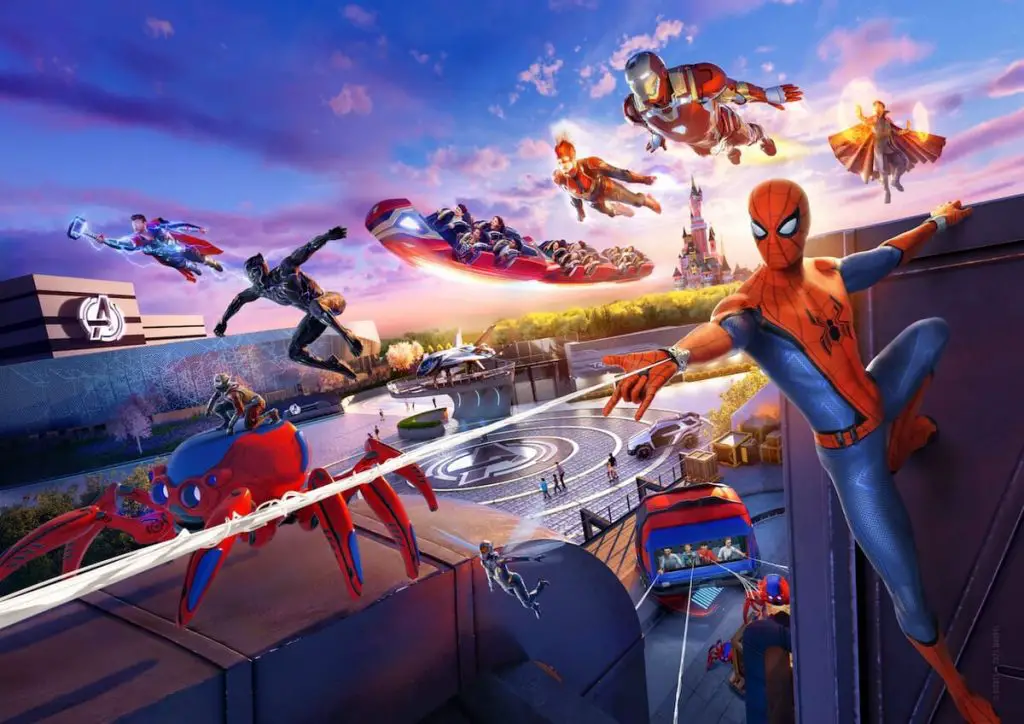 'Avengers Assemble: Flight Force' at Avengers Campus Paris
We've known for a while now that the Rock 'n' Roller Coaster is getting an Iron Man re-theme to fit into Avengers Campus Paris and today we now know the name of the attraction – "Avengers Assemble: Flight Force".
Guests will experience the "Flight Force" as they climb aboard Iron Man Vehicles developed by Stark and complete a mission alongside several characters including Captain Marvel. These characters will appear throughout the attraction via projections and digital screens., similar to those within Stars Wars Hyperspace Mountain.
The huge digital facade of the attraction will embody an artificial intelligence and Tony Stark personal assistant "F.R.I.D.A.Y." (Female Replacement Intelligent Digital Assistant Youth). This interactive facade will provide many light and noise effects on the surrounding buildings throughout the day.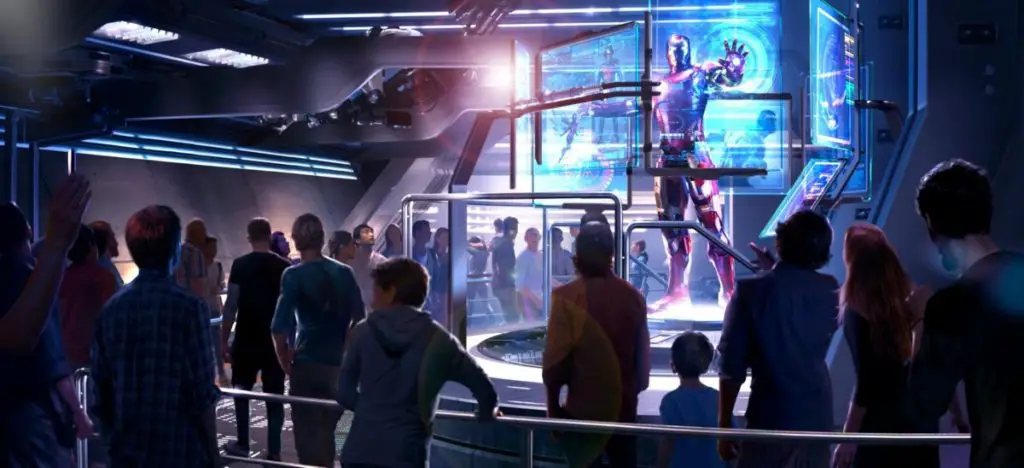 Iron Man Audio-Animatronic
During the 30 years at Disneyland Paris Live Conference with Disney Imagineers, Imagineer Björn Heerwagen confirmed that the Iron Man Rollercoaster would have a "next-gen" fully audio-animatronic Iron Man in the queue which will have the ability to perform 43 different functions!