Today we have seen more concept images, schematics and scenes for the new Cars Road Trip attraction opening in the Walt Disney Studios Park when Disneyland Paris reopens. New schematics from Studio Boccuni, the engineering company who have helped create the attraction, shows diagrams for the "World's Largest Lug Nut" scene and an immobile statue of Lightening McQueen. As well as showing the large scale of the scene, the illustration highlights the paint colours and mattes that will be used to create the scene.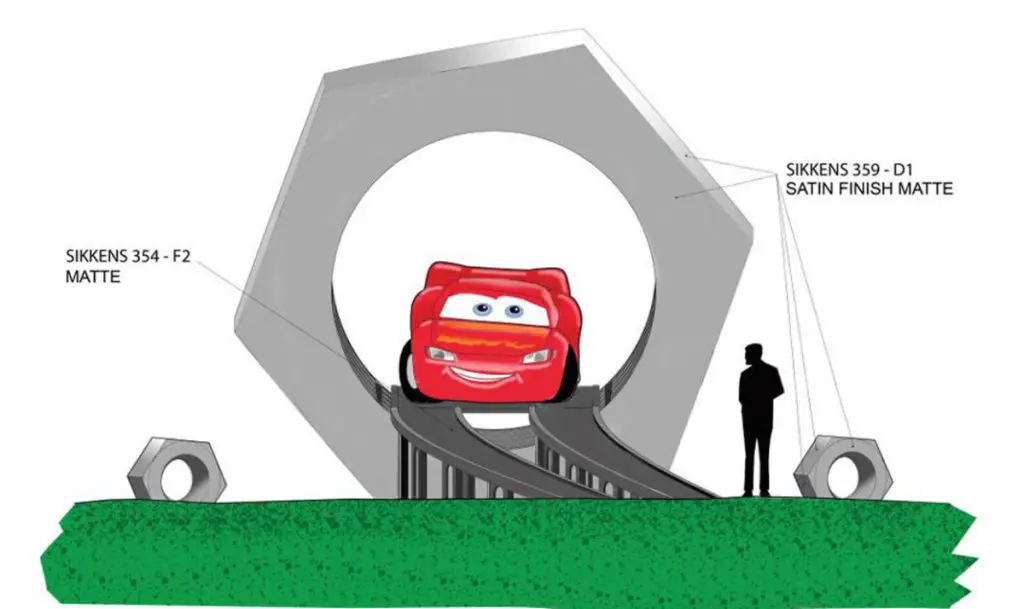 To turn the "World's Largest Lug Nut" you need a wrench just as big. The released schematics also show an open-ended wrench that will stick out of the ground by over 3m near the location of the nut.
The official reopening date for the park is yet to be announced, although it has been confirmed that Cars Road Trip will be ready to welcome guests when Disneyland Paris and the Walt Disney Studios Park reopens..