Quick after the release of the Make-a-Wish (Wishes Come True Blue) collection, Disney have released a new animated Christmas Advert. In true Disney fashion, this is a touching short story, featuring a Micky Mouse Vintage Plush as well as many Easter Eggs and Hidden Mickeys.
Celebrating their 40th Anniversary with the Make-A-Wish® Foundation, again Disney has said For every Mickey Mouse Vintage Christmas Soft Toy sold, Disney Store will donate 25% of the retail price.
From Our Family to Yours Disney Christmas Advert
Released today (November 9th 2020), this beautiful 3 minutes short tells the story of the family traditions that connect Lola (grandmother) and her granddaughter through the years.
Starting in 1940, we see a Mickey Mouse plush gifted to Lola when she was a child. As the years pass, this plush toy becomes a symbol of her childhood, and more importantly a connection to her granddaughter. Just as Lola believes the connection is starting to fade, her granddaughter surprises her on Christmas Day by re-gifting her the plush.
The music was essential to this advert, as they wanted to ensure this remained dialogue free. Without any language barriers this means the advert can easily resonate across the world. Whilst the story is displayed to us, we hear the original song 'Love is a Compass' by UK artist Griff. As another positive note, this charity track is also available to purchase with 100% of the proceeds also going to Make-A-Wish. (purchases before December 31, 2020).
Add a Vintage Micky to your Christmas List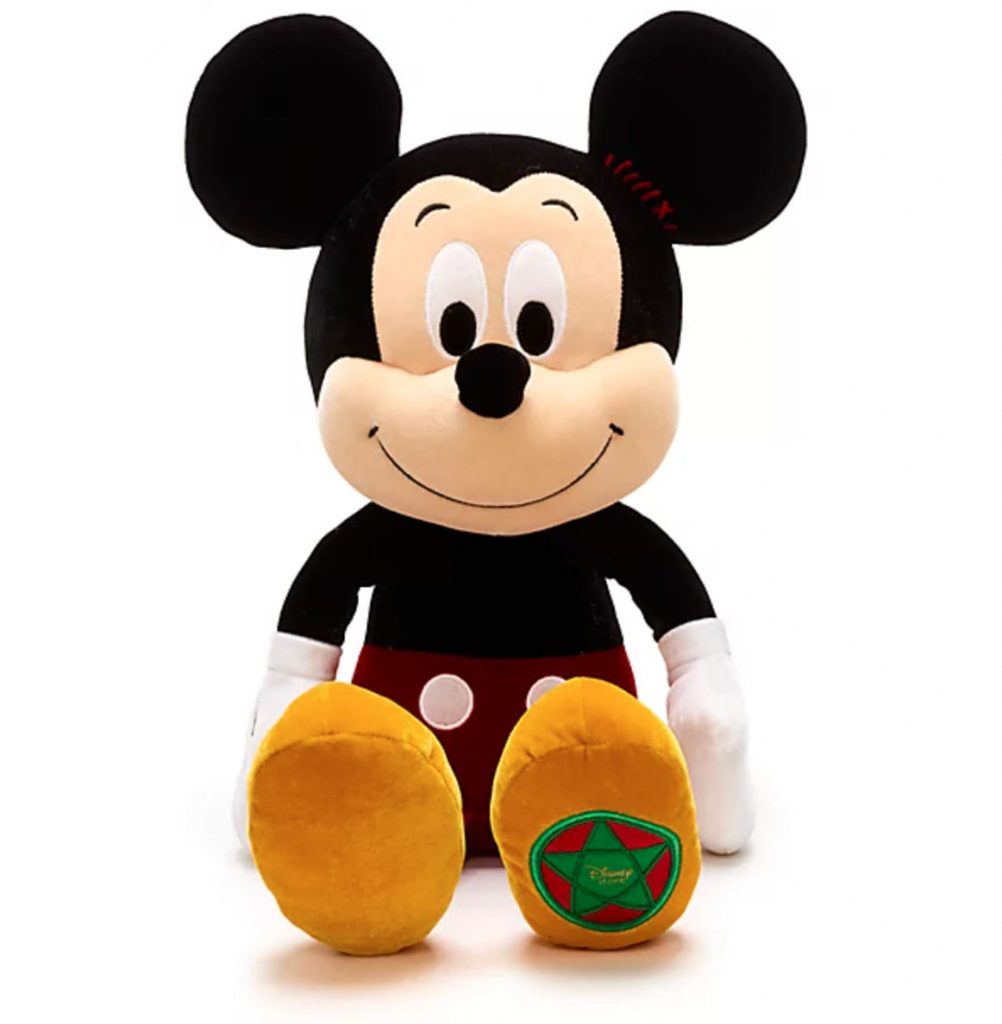 The exclusive Mickey Mouse Vintage Christmas Soft Toy is now available for all Disney Fans.
As seen in the spot, Mickey has a stitched ear from when Lola's favourite toy gets broken and then mended by her grand daughter, showing that the traditions and spirit of Christmas has passed through each generation.

ShopDisney
To get your piece of Christmas Magic, whilst also providing help to the Make-A-Wish organisations head over to ShopDisney.
Wouldn't be Disney Pixar without some Easter Eggs and Hidden Mickeys
Disney and Pixar have become renowned for easter eggs in their films, and this trend carries on into this Christmas Advert. Affinnita, has stated that they have 'borrowed' skills from Disney Imagineers by incorporating Hidden Mickeys throughout the advert. Again, leaning against peoples traditions, this one gives guests the chance to carry on the tradition of trying to locate them within the park.
They are also many easter eggs throughout this short advert. For example, you will be able to see a snow globe with Disneyland Paris in its centre.
It also wouldn't be a Christmas advert without snow and it wouldn't have its Pixar touch without a nod to another movie and this is no different. In this case it has both, snow and the most famous Snowman, Olaf in a short clip of the 'Once Upon a Snowman' on the TV. This is not all the little extras you can see, on Lola's shelf you can also see many Marvel, Star Wars and Disney DVDs and National Geographic magazines.
We don't want to spoil all the hidden extras in this Christmas Advert, but here are a few below. Let us know in the comments what you spot! If we get a few replies we may take a closer look into the advert.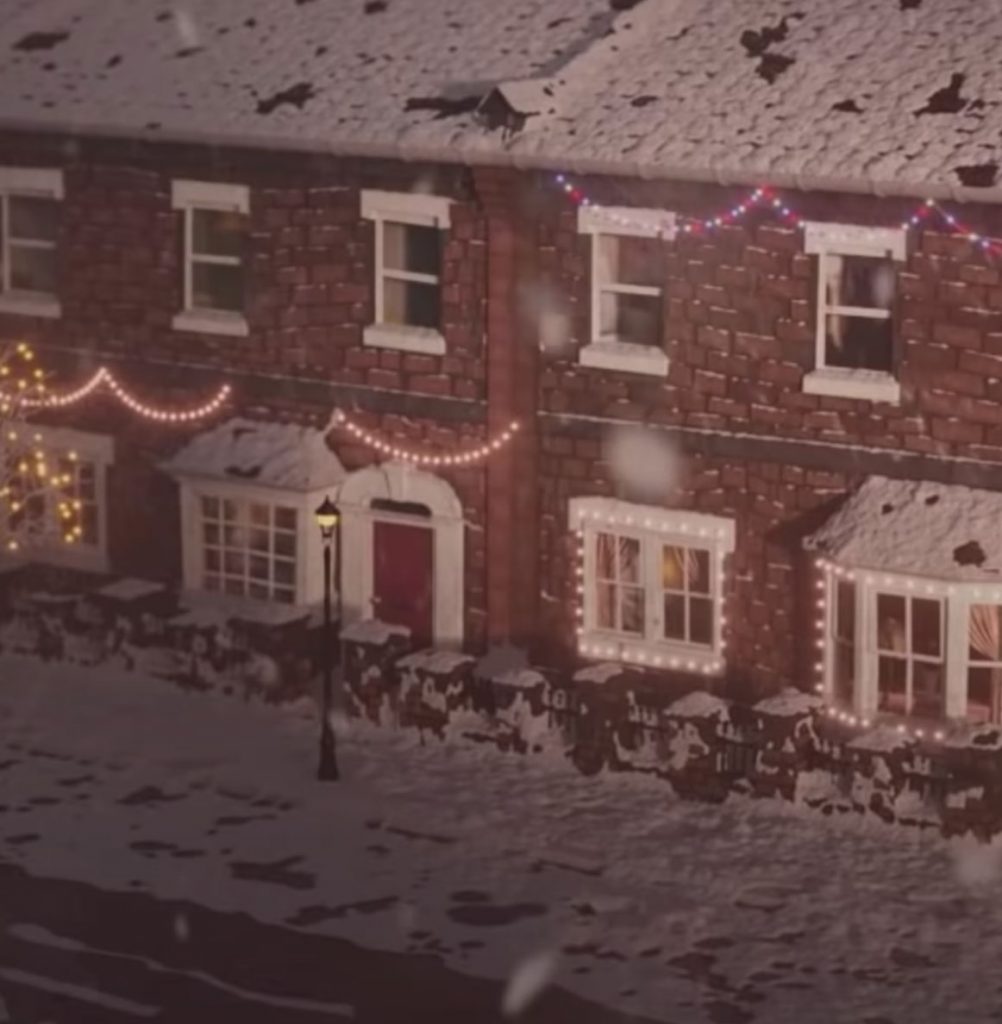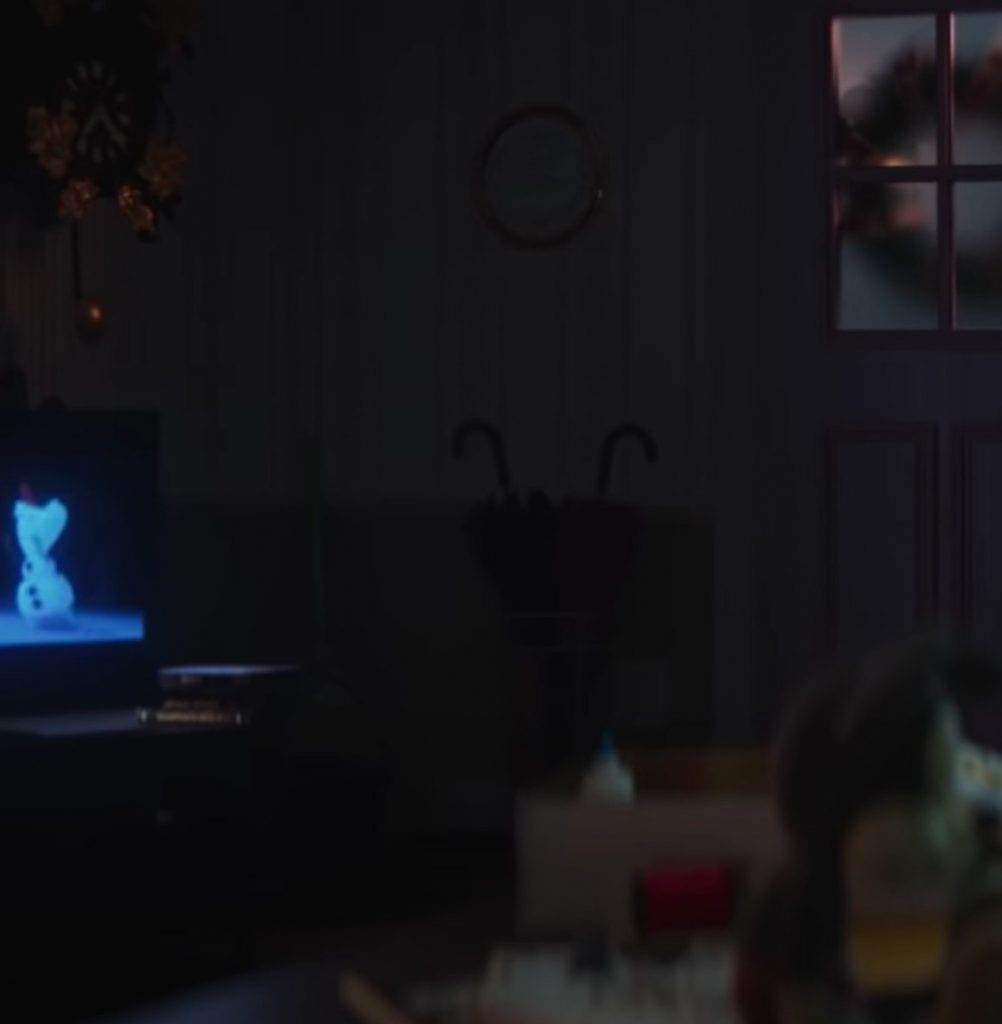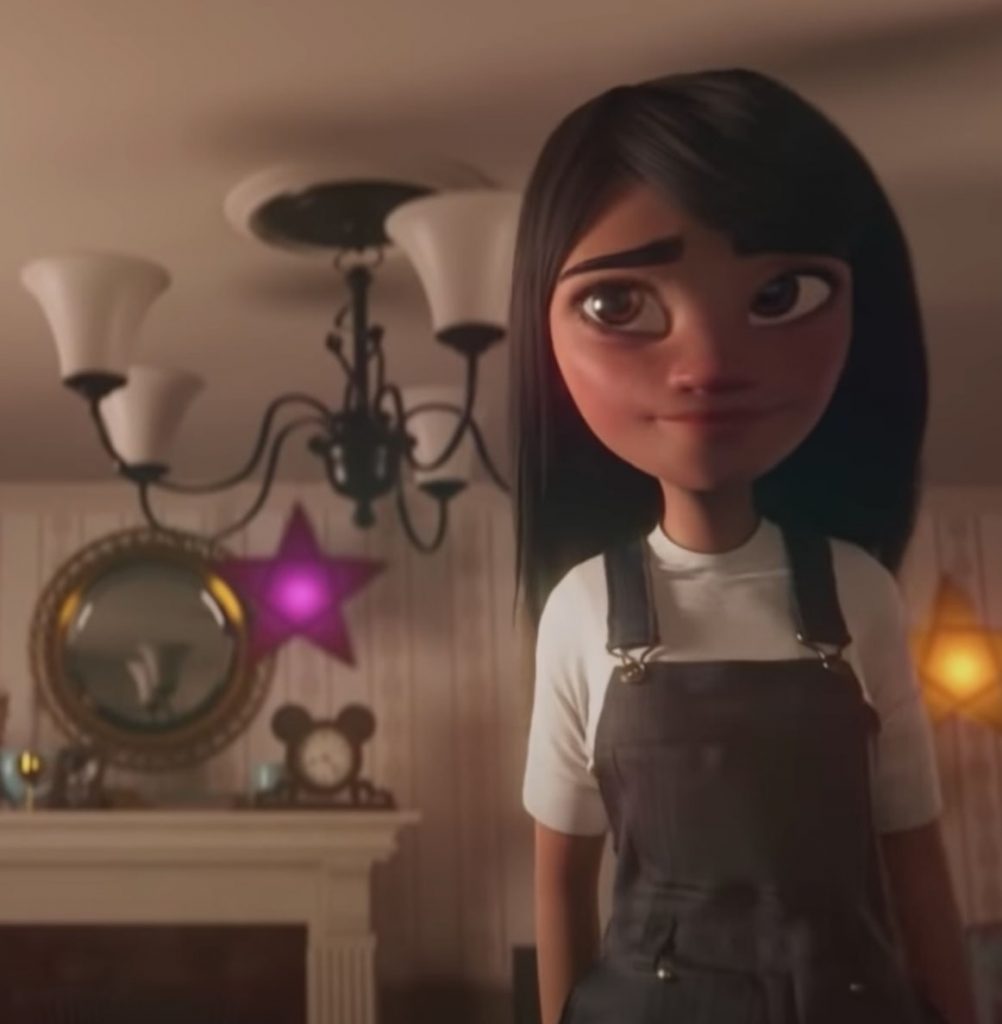 A Story in 3 Minutes – A Closer Look
Lets take a closer look at this Christmas Advert. Using the same production value you would expect from a Disney or Pixar movie, the advert will be running across 26 countries in Europe. It will also be shown in North America, Australia, New Zealand and parts of Asia.
The idea originated from Christmas customer insights. Across these areas of the world, Christmas is an important time for family, and many of us hold some kind of tradition over this period. It has also been noted that nostalgia is also a key point over this time period, with many people repeating or reminiscing over the same things each year. All of this can bee seen within the advert.
Angela Affinite, Disney brand and creative marketing director, has stated that Disney started to work on these ideas last December.
"We knew having a story that placed tradition and togetherness at its heart would make it feel relevant and relatable to people all over the world," she says, pointing to the fact that amid the pandemic a focus on these was "more crucial than ever" for the brand.
Similar to other shorts products by Disney Pixar, this years Disney Christmas advert "From our Family to Yours' has the similar core values. Similar to Float or Bao (Pixar shorts available on Disney+) this advert, in a very limited length of time, also takes you a journey with ups and downs.
A Grandmothers living room
As part of the research into this Christmas Short, the team looked into many archive images as well as personal experiences to create a realistic living room for Lola. Disney doesn't miss a trick, and this research showed them how people collect family photos and trinkets over the years.
Doing this during the worldwide pandemic, it was surprise to read that Disney didn't feel this impacted the product too much. As the project was completed worldwide, due to time difference as one team logged off, the next could log in and carry on.