Even more concept art has been released today as part of the Disneyland Paris Avengers Campus website update, including attraction images, character interactions, retail stores and restaurants!
Attraction Concept Art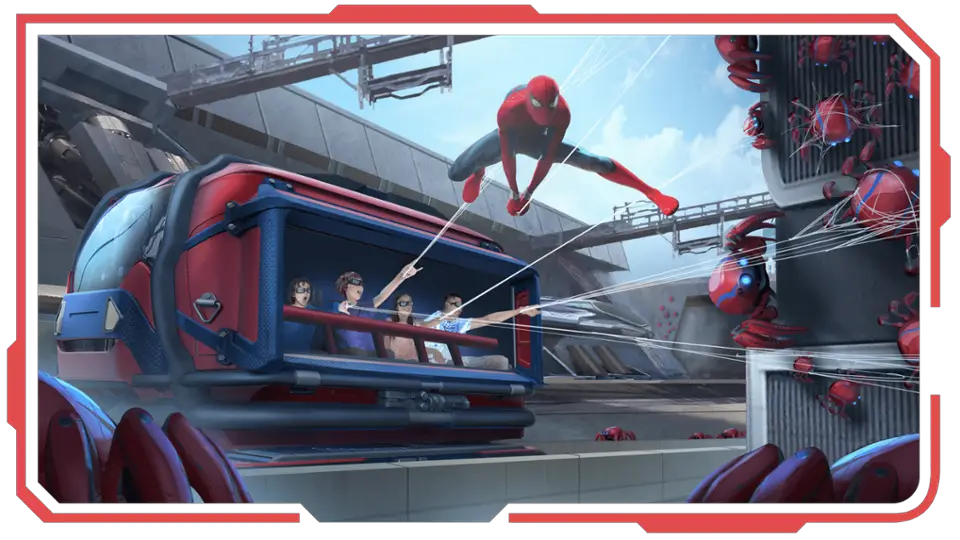 Two new images show the concept art for the upcoming Avengers Campus Paris attractions. Team up with Iron Man and Captain Marvel to help them save the world from an intergalactic threat or work alongside Spidey himself to catch all the Spider-Bots.
Character Concept Art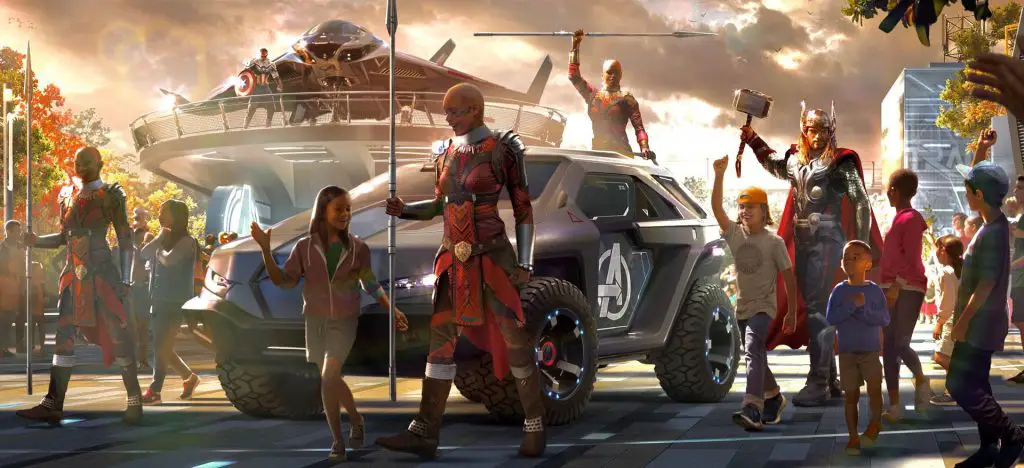 Be ready to see and meet your favourite MARVEL characters at any moment as Black Panther, Thor and many other Avengers will be patrolling the streets alongside their Avengers Deployment Vehicle!
Retail Store: Mission Equipment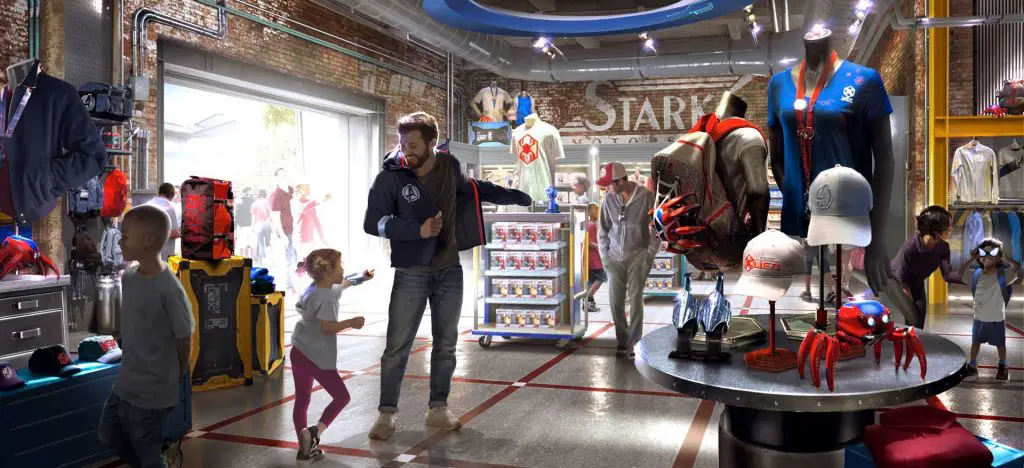 Another concept art image shows us inside Mission Equipment, the place we can get ready and buy the latest W.E.B. and Campus-created tech, uniforms and weapons.
Concept Art: Avengers Campus Restaurants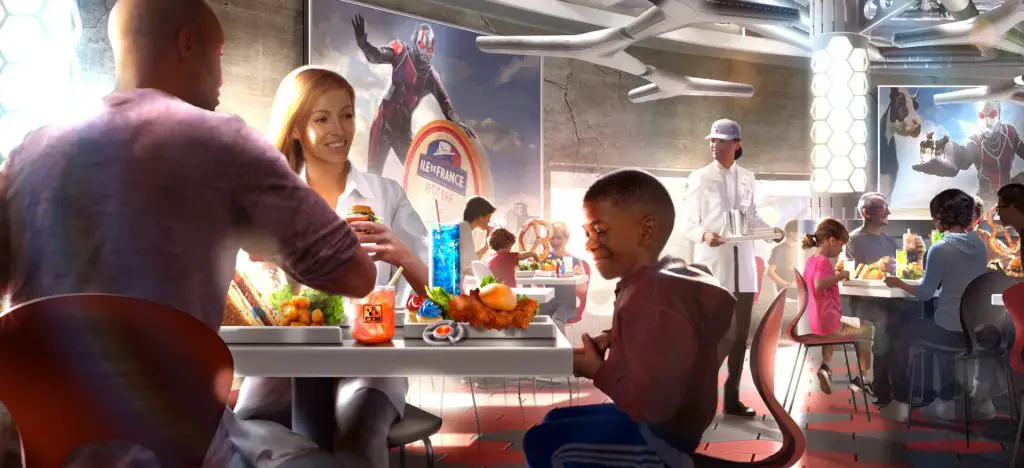 Stark Factory – Quick Service
Have an appetite for invention… and pizza, pasta and salad? Then fly over to Stark Factory, a quick-service kitchen and high-tech workspace where Super Heroes can come to build and repair their gear.
PYM Kitchen- Table Service
With a huge variety of good food at size-defying scales, power up with a buffet of unusually-sized mains and desserts – all prepared by a team of super-smart chefs using Ant-Man and The Wasp's PYM Particle 'shrinking and growing' technology.