Similar to Walt Disney World 50th Anniversary and Tokyo Disney Resort 35th Anniversary, Disneyland Paris will be adding 30 character statues in an area they're calling "Gardens of Wonder". Unlike the other parks who incorporated statues into their celebrations, Disneyland Paris statues will combine art and landscaping to bring Disney stories to life.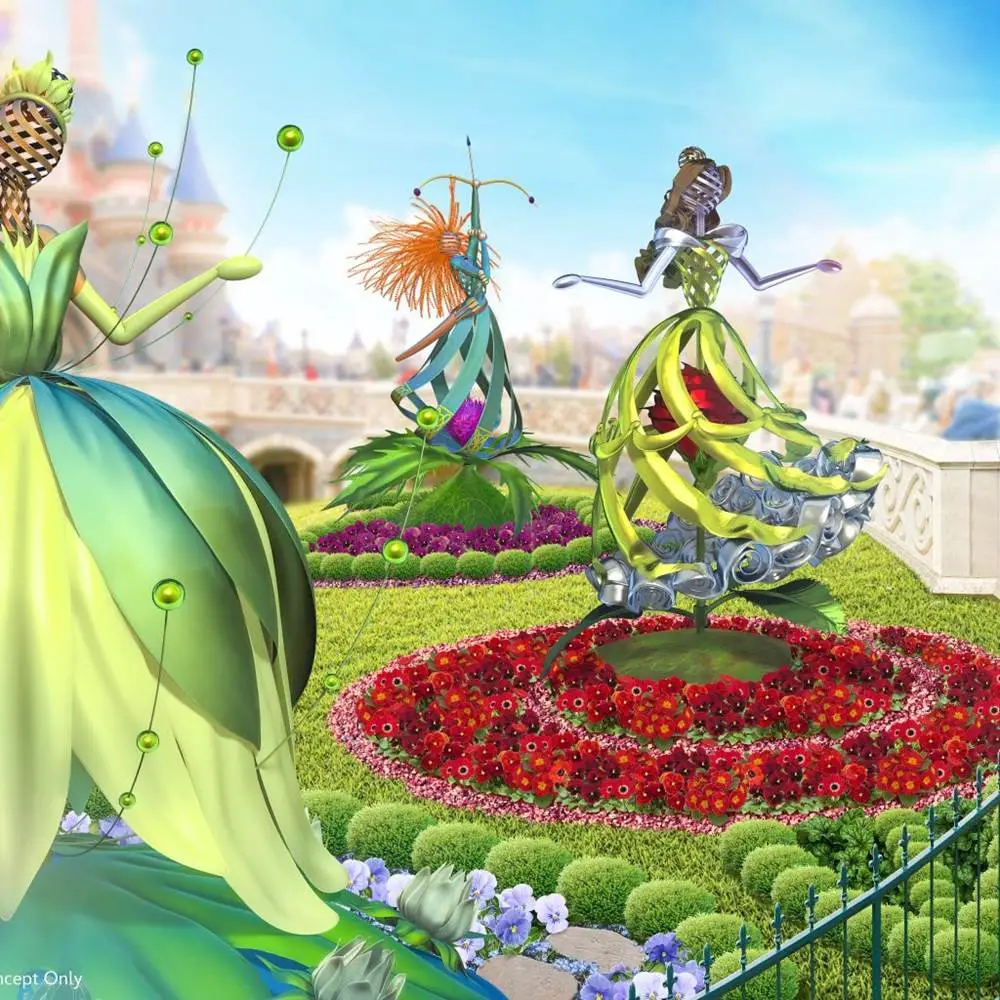 Gardens of Wonder
"Gardens of Wonder" will be created from 30 moving pieces of art representing Disney characters within 10 themed gardens surrounding the Sleeping Beauty Castle. Each statue will be placed on a movable platform, allowing them to turn and provide new stories to guests!
All thirty statues will be released on March 6th at the start of the Disneyland Paris' 30th Anniversary celebration.
Within the short clips released by Disneyland Paris we spotted statues from Alice in Wonderland, Winnie the Pooh, Snow White, Princess and The Frog, Mulan, Snow White and The seven dwarfs, Big Hero 6 and more!
Making Plants Glow
Disneyland Paris are also experimenting ways to make their plants glow when night falls! It's a magic trick they're trying to establish with products which are completely neutral for plants. This is something we're really excited to see!
With their focus on plants and landscaping, it's no surprise that Disneyland Paris could be classed as one of the largest gardens in the world hosting around 35,000 trees and 1 million flowers.