The long wait for the return of parades and illuminations at Disneyland Paris could be coming to an end. Although an official announcement is yet to be made, after a year and a half without these at Disneyland Paris, we are finally hearing some good news about their return.
Update October 2021
We now have confirmation from Disneyland Paris.
Disney Parades will return to Disneyland Paris on the 13th November
Disney Illuminations will return to Disneyland Paris on the 21st December 2021
Update September 2021
With the release of more Halloween and Festive season details in the past few days, it now looks like the planned Halloween Parade will not be taking place, instead, we will see cavalcades continue with some of our favourite Halloween Floats. Keep an eye on our latest news section for the most up-to-date details!
Parades returning to Disneyland Paris
According to many sources, Disney Stars On Parade will make its return around the 1st of October, just in time for the parks Halloween season (awaiting official confirmation from Disney). Theoretically, Disney could bring back the parades at any point due to the recent Health Pass requirement, but Disney first need to bring back staff from furlough. This is a longer process in France due to the unions being involved.
CHRISTMAS DAY AND NIGHT PARADE!
The new parade, originally planned for 2020 festive season, will finally make its appearance at Disneyland Paris this Christmas season. Disney's Enchanted Christmas runs from November 13, 2021 until January 9, 2022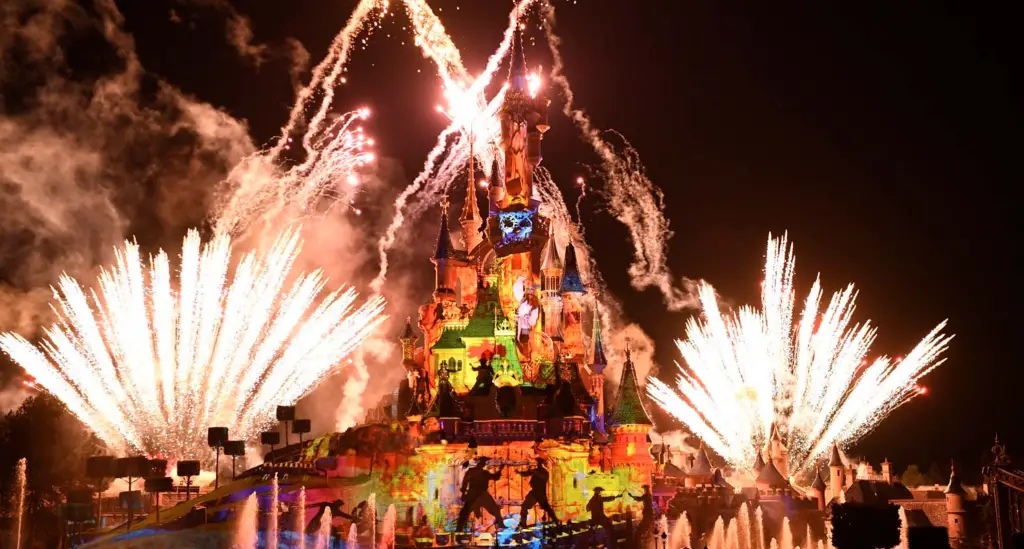 DISNEYLAND PARIS ILLUMINATIONS TO RETURN IN DECEMBER
The same sources are also stating that they have information that the Illuminations at Disneyland Paris will be returning late December when part of Sleeping Beauty Castle refurbishment will be completed. This could mean we will have parades and a night show in Disneyland Paris for the first time in forever!