Fans of "Mickey's PhilharMagic" will soon be able to tap along to a brand new song "Un Poco Loco". In the shows first ever update, the new musical number will be part of a brand new animated scene based on Disney's Donald Duck and Pixar's animated film "Coco." 
Not only is this the shows first ever update, this is also going to be the first time Disney and Pixar characters have appeared together in the same scene!! Within the new scene we will see Donald Duck invade the world of Coco's and enjoy its fun, upbeat music. As the music was such an important part of Coco's successful, Disney have ensured on of the original composers, Germain Franco, will be producing the unique score for the scene..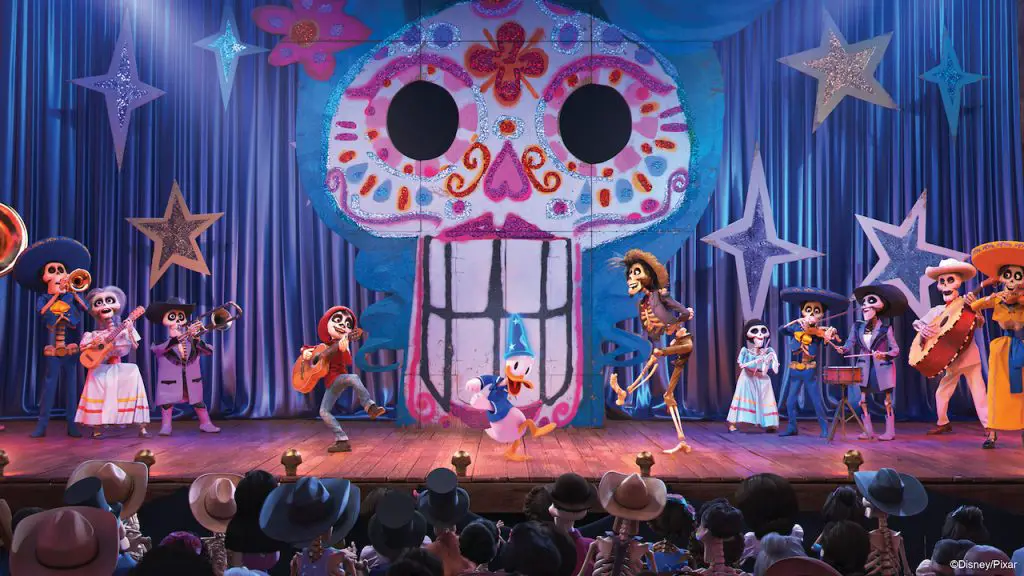 The new scenes will be part of the show from July 17th at Disneyland Paris and Disney California Adventure, whilst Walt Disney World will have to wait to the start of the 50th anniversary celebration, which begins October 1.
The Mickey's PhilharMagic (Mickey et son Orchestre PhilharMagique) can be located within Discoveryland, at Disneyland Paris, and this one show we cannot wait to see on our next visit!