It's finally time for Disney Villains to come out of the shadows and participate in the 30th Anniversary celebration of Disneyland Paris at this years Halloween Festival! The Disney Villian takeover of Disneyland Park will start on October 1st with spellbinding encounters, mischievous atmosphere, terrifyingly-fun shows and attractions. This year, two Disney Halloween Parties will cast their spell on Disneyland Park on October 29th and October 31st, 2022, until 2 a.m.!
Mickey's Halloween Celebration  
During this foot-stomping cavalcade, Disney Characters – who will be decked out in their most boo-tiful Halloween costumes – will celebrate the beginning of the fall season in a very festive and colorful atmosphere.
Mickey will also have fun surprising Guests from his jaw-dropping "Mickey's Illusion Manor" float, which will feature some playful spooks! The cavalcade will run several times a day at Disneyland Park during the Halloween Festival season.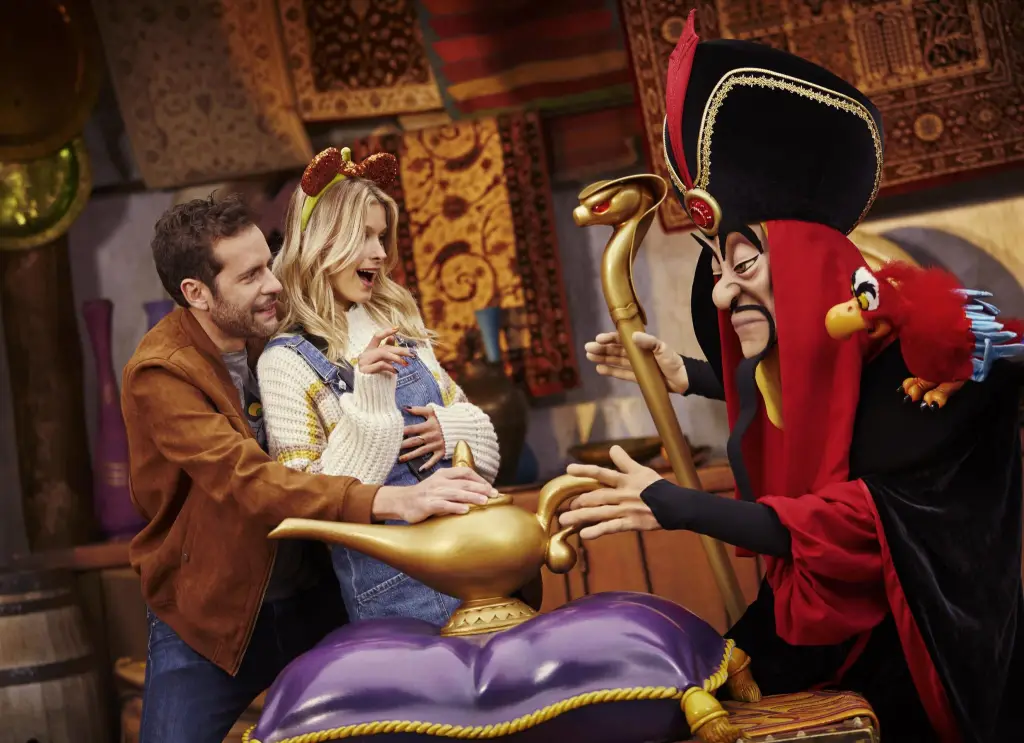 Disney Villian Meet and Greets
This Halloween Disneyland Park will be home to your favourite Disney Villains (including Maleficent, Captain Hook, the Queen of Hearts, Cruella de Vil, etc.). Trick or treat?! Disney Villains always have more than one prank to pull on Guests… who dare to meet them!
In addition to the Halloween Meet and Greet locations, the Royal Castle Stage will become the Disney Villains' regular haunt. They will use this location to put themselves in the limelight for better… or for laughs! After making a noticeable appearance on stage, they will meet and interact with Guests.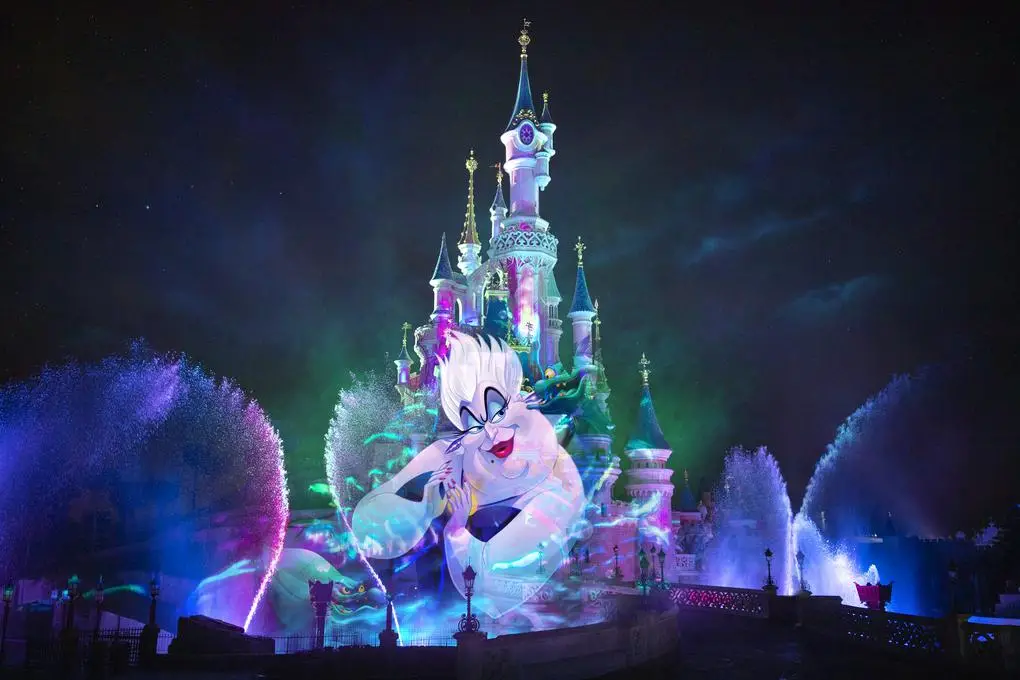 Nightfall with Disney Villains
After taking over the day, the Disney Villains will have one last mesmerizing surprise in store for Guests: Nightfall with Disney Villains. Their devious plan will consist of coming out of the shadows and temporarily taking over Sleeping Beauty Castle, during a dancing fountain display combined with projections.
The Disney Villian Projection show will take place before Disney D-Light and Disney Illuminations.
A Spooktacular Halloween atmosphere in the Park and Hotels!
From the moment you enter Disneyland Park, you will enjoy familiar Halloween time décors including smiling pumpkins, garlands with lights, lanterns, friendly spooks, and joyful skeletons that are up to 3 meters high!
For the VERY FIRST TIME, Guests will also be immersed in the Halloween spirit in Disney Hotels, as they will be adorned with Halloween decorations.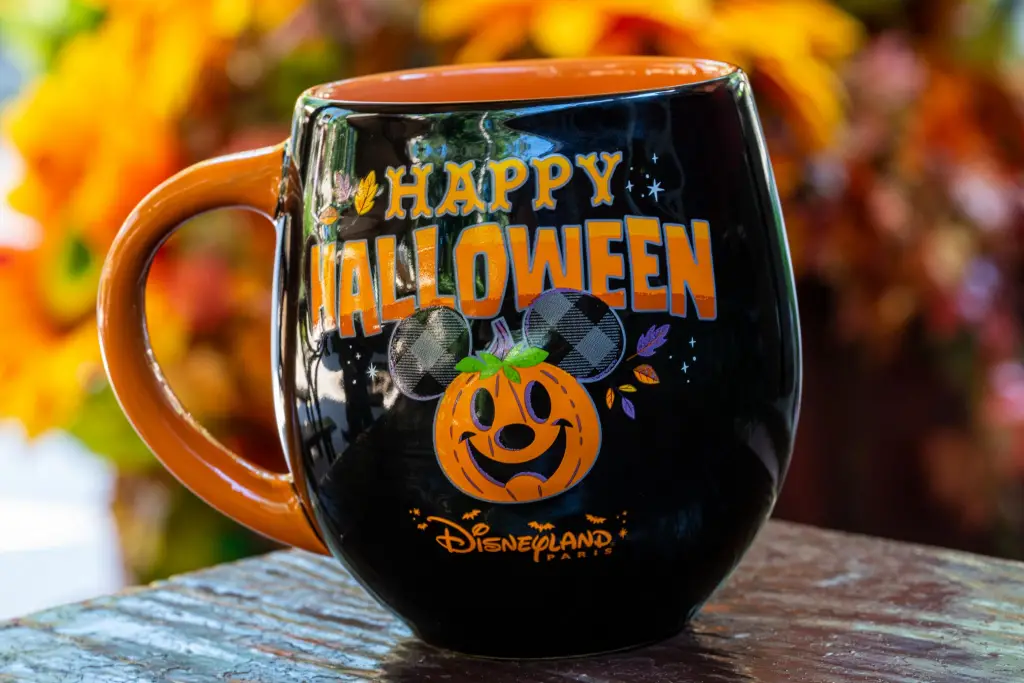 Exclusive Products for an Even More Unforgettable Halloween
The spirit of Halloween will also be celebrated in shops throughout the Park, where a wide range of exclusive souvenirs dedicated to Mickey and his Friends, Disney Villains and Tim Burton's The Nightmare Before Christmas will be available.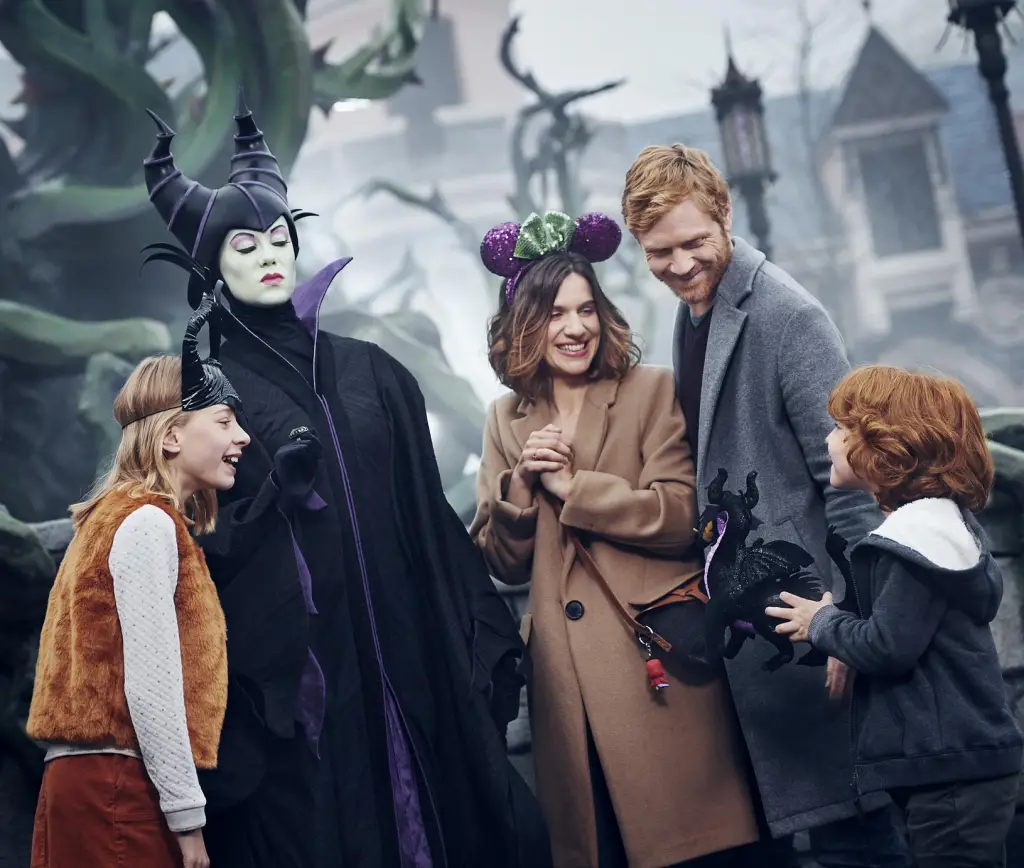 Disneyland Paris Halloween Party Ticket Prices are Still Available
Iconic Disney Halloween Parties will once again cast a spell on Disneyland Park on October 29th and October 31st, creating a frightfully delightful experience for Guests in an un-boo-lievably fun atmosphere
29th October tickets are priced at €79.00 per person
31st October tickets are priced at €89.00 per person