Avengers Campus 'Entry Time' testing has appeared on the French version of the Disneyland Paris App. Showing similar to "Attraction" wait times, this feature is used to provide guests with an estimated wait time to ride an attraction.
We assume this new feature is aiming to control capacity of the area to ensure all guests have a positive experience once Avengers Campus Paris opens on the 20th of July.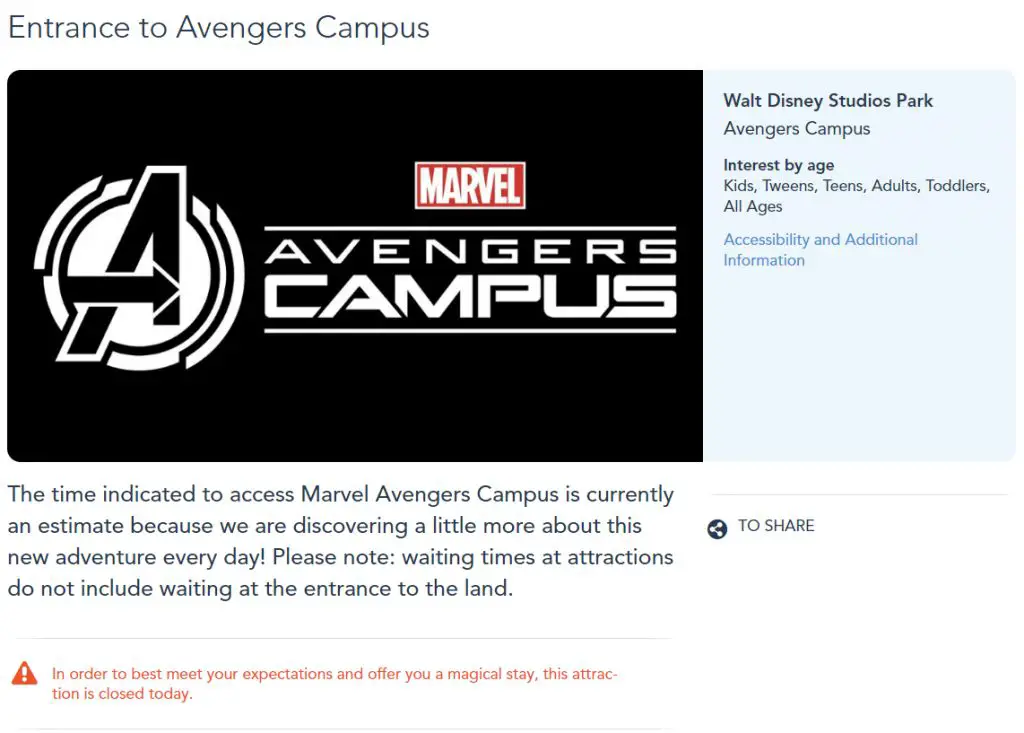 The time indicated to access Marvel Avengers Campus is currently an estimate because we are discovering a little more about this new adventure every day! Please note: waiting times at attractions do not include waiting at the entrance to the land.
What do you think of this possible new feature, would you be happy to queue to enter the land for a quieter experience, or would you rather the land be busier without any queue system? Let us know in the comments below..