Disneyland Paris has been very careful recently with the content shown in its promotional videos and website updates. With this in mind, the new Christmas Season video features Sleeping Beauty Castle projections! Does this mean the castle renovations will be completed for the start of this celebration on the 13th of November?
Disneyland Paris Castle Projections
In the screenshot below you can see they are showing castle projections within the promotional video. With more scaffolding and printing tarpaulin being removed each week, we are hoping the inclusion of this means we will finally be able to see the complete castle once again, just in time for the Festive season.
Unlike previous festive promotional videos, we don't see any festive parade, which again could be another sign they are waiting to confirm as it would be dependant on government guidelines.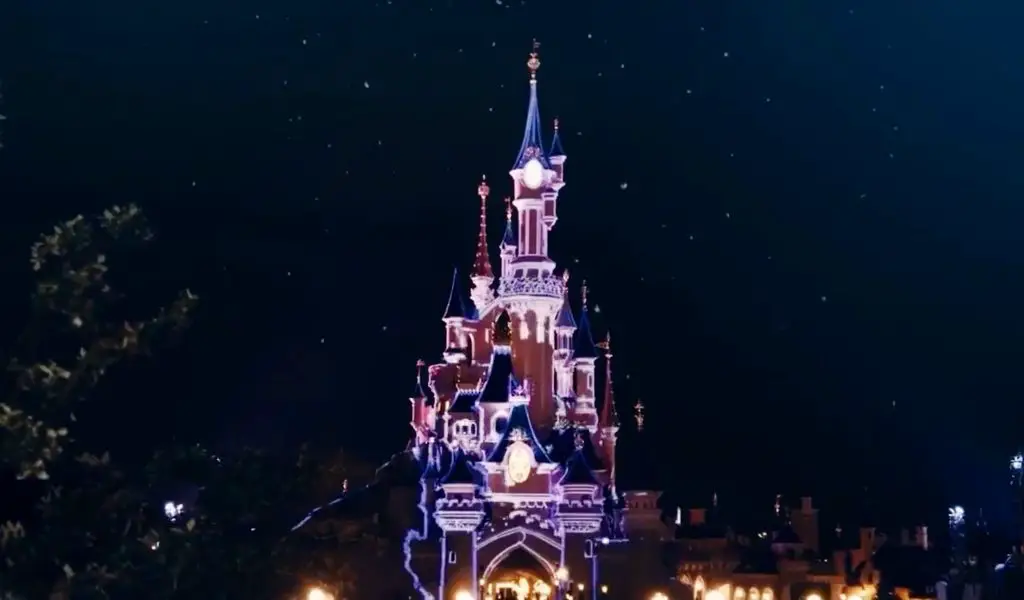 Keep us bookmarked and follow us on Instagram to keep up to date with the latest Disneyland Paris News