The next pin trading special event will take place at Walt Disney Studios Park on March 17, 2023 from 8pm. Bookings open on the 16th of February 11am CET (French time) and the event is priced at €65 per person and includes a meal and pin coupon worth €15.
The event is limited to 400 people, so please make sure you book straight away when reservations open!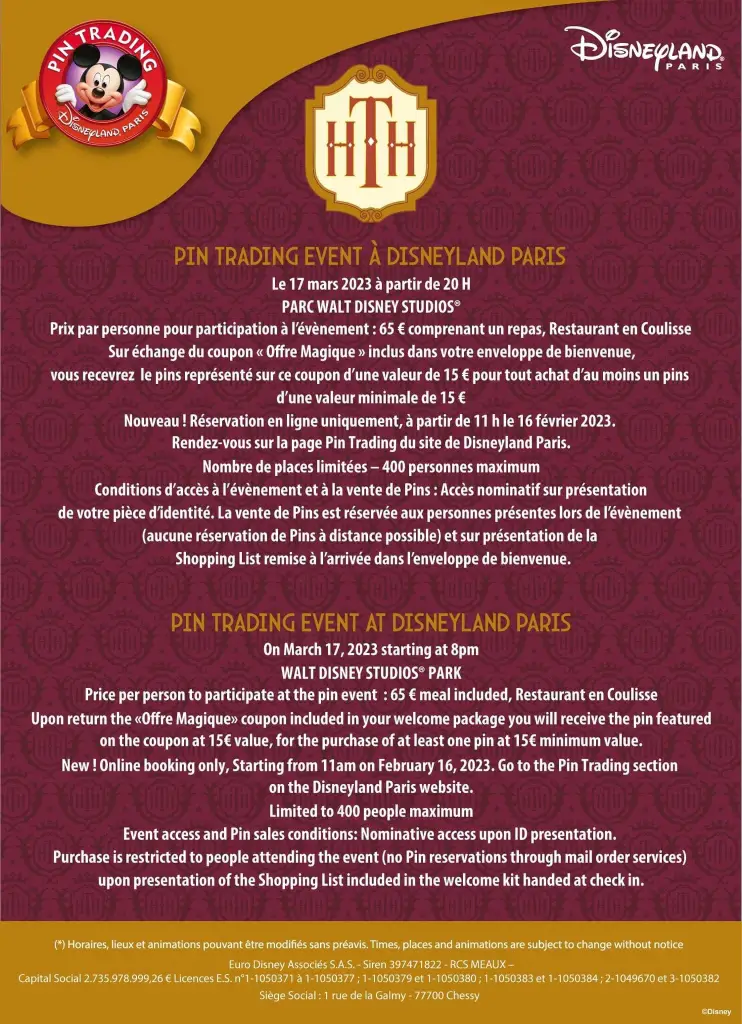 ---
your Hotel early and get the best price possible!